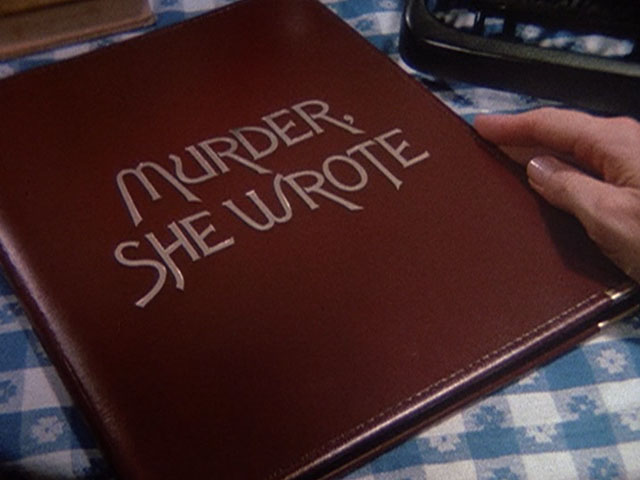 1. Title
Angela Lansbury introduces the episode but does not appear in it.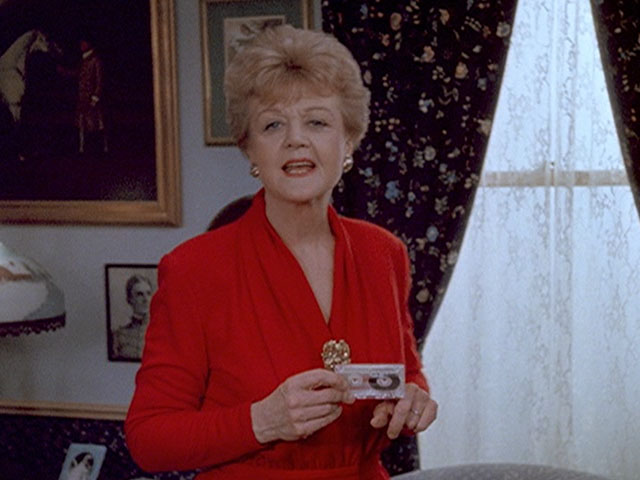 2. Angela Lansbury
Angela uses a cassette tape recording from Dennis Stanton, a San Francisco private detective
who was formerly a jewel thief and is now working for an insurance company as
"set a thief to catch a thief".
The episode is set in San Francisco.
Lanny Douglas owns a restaurant which is failing financially.
He can no longer depend on his wealthy mother Monica Douglas or his wife for money.
Lanny has an aunt, Grace Lambert, who is Monica's sister.
Monica owns a rare and valuable US coin which she keeps in a safe in her mansion.
Wealthy coin collector Mahmoud Amini offers $200,000 to Lanny Douglas to persuade his mother to
sell the coin to him.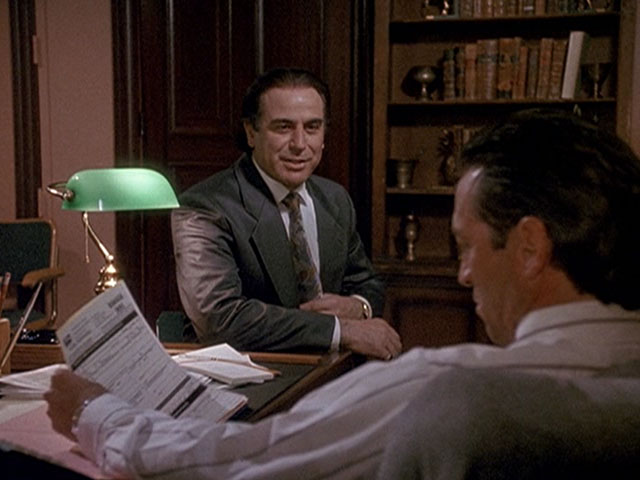 3. Mahmoud Amini offers two million for the coin
The coin is described as a "Gilbert Stuart 1804 silver dollar" which was worth $500,000 when
Lanny's father bought it thirteen years ago (1977) and now worth $1,000,000.
Monica refuses to sell the coin, especially to a "foreigner".
Lanny needs the money so he heads for mom's mansion and opens the safe normally by
using the combination.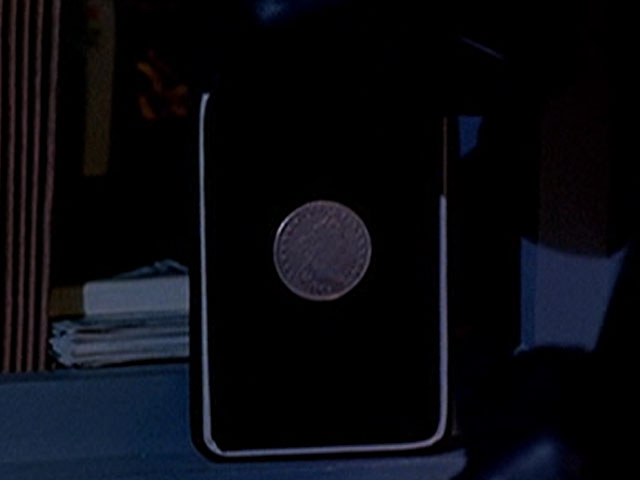 4. Burglar retrieves coin
The coin is housed in a special presentation case which was apparently made for it.
The coin prop is an imitation 1804 dollar. These imitations are fairly common.
Lanny takes the coin and some cash and then sets off an explosive to blame the theft on a burglar.
A family employee witnesses Lanny and Lanny kills him.
Monica hears the blast and calls the police who discover the body and the theft.
Dennis Stanton also shows up as the insurance company representative.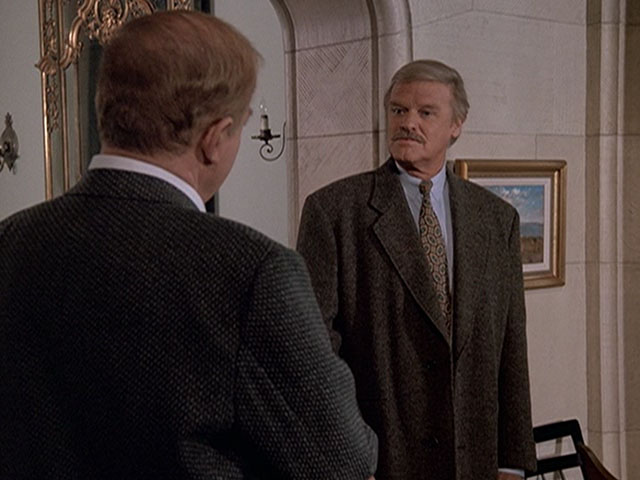 5. Dennis Stanton arrives
Dennis describes the coin as "although the coin was commissioned by John Adams,
it was actually Thomas Jefferson who finally brought it to...".
The 1804 silver dollar is a very famous United States coin struck during 1834-1835.
Gilbert Stuart designed it and the design is known as the "Draped Bust Type".
There are around fifteen original coins known.
Dennis asks Monica and her sister Grace some questions.
Curiously, the coin is described as a family heirloom which had been in the family
for "five generations", yet Monica's husband bought it thirteen years ago.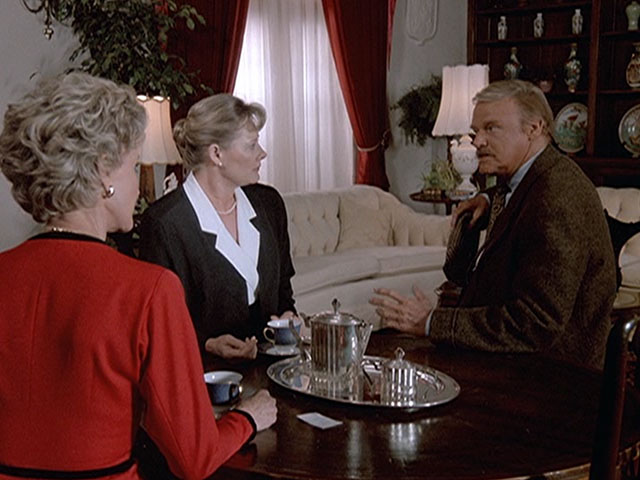 6. Monica, Grace, Dennis
Dennis finds out about Amini's offer for the coin and visits him.
Amani admits buying the coin from Lanny for $2,000,000 in cash but denies killing anyone.
He hands the coin over to Dennis.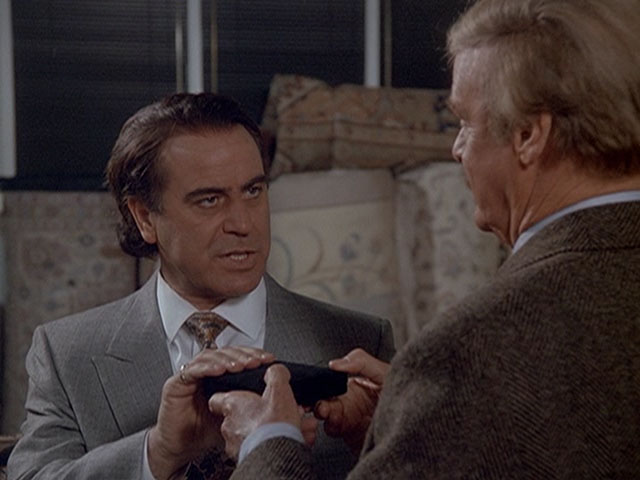 7. Amini hands over the coin case
Dennis calles Dierdre, a coin expert, to examine the coin.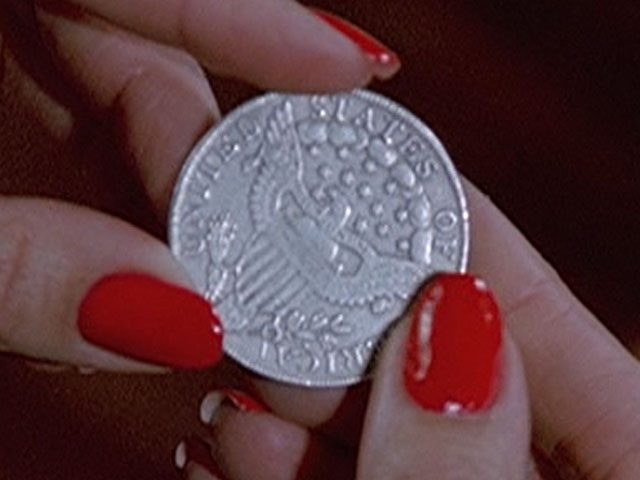 8. Coin expert examines the coin
Dierdre tells Dennis that it is a fake.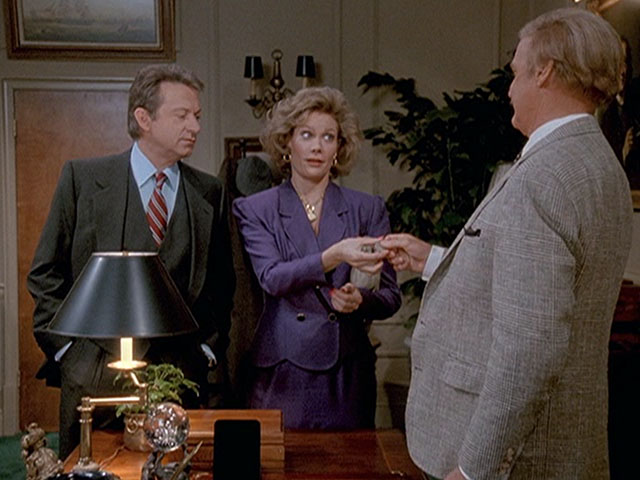 9. The expert hands it back
Lanny is found dead and his father-in-law Mr. Bascomb confesses.
Dennis doesn't believe the confession and thinks that he is covering for his daughter.
Dennis suspects that someone who knew about the money took $2,000,000 money bag,
and he finds it in the restaurant refrigerator. He leaves it alone and watches.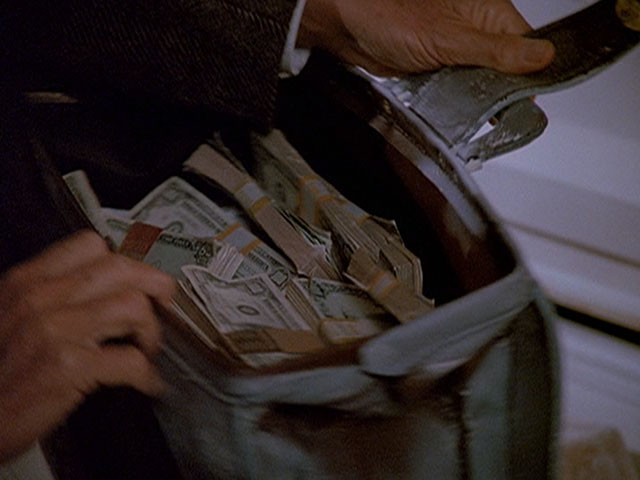 10. Money bag
Dennis catches a restaurant employee taking the bag and holds him for the police.
Monica, having lost her son, confesses something to Dennis.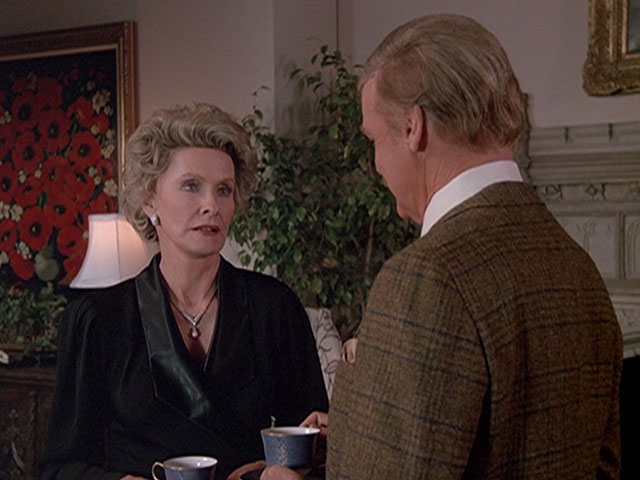 11. Monica confesses
Ten years ago, her sister Grace had a boyfriend who persuaded her to steal the coin and
substitute a fake. The boyfriend then sold the coin quietly and disappeared with the money.
Dennis is happy that he saved his insurance company from paying for the stolen coin.
Dennis then walks sister Grace out of the house and quietly asks her for a date.