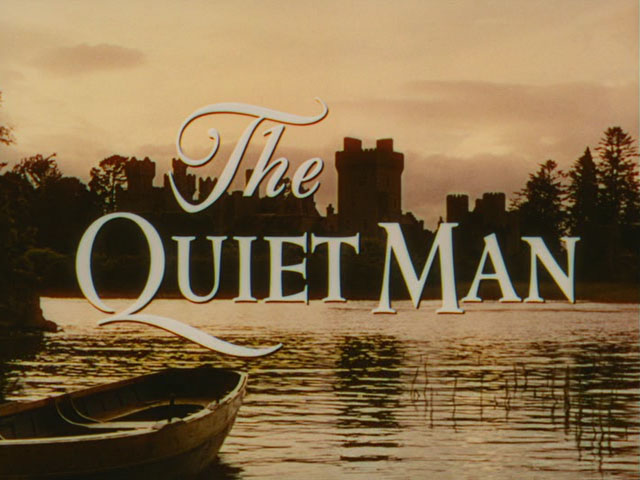 1. Title
A train pulls up to a small station and Sean Thornton gets off.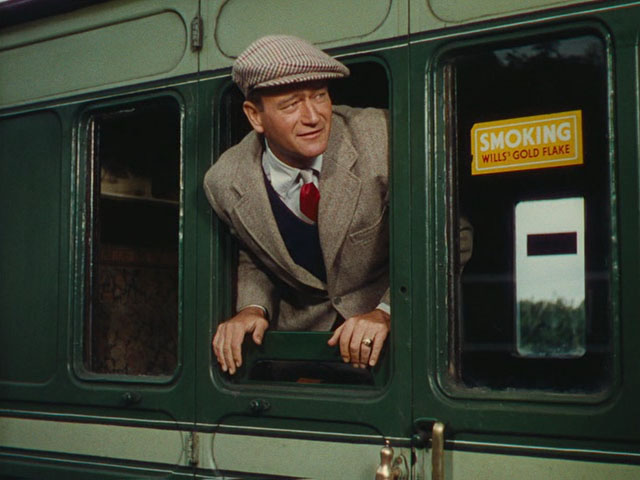 2. Sean Thornton arrives
The locals speculate on what he is there for, he isn't a tourist as he doesn't have a camera or a fishing pole.
Michaleen Flynn, a local businessman with a coach, takes Sean around the area.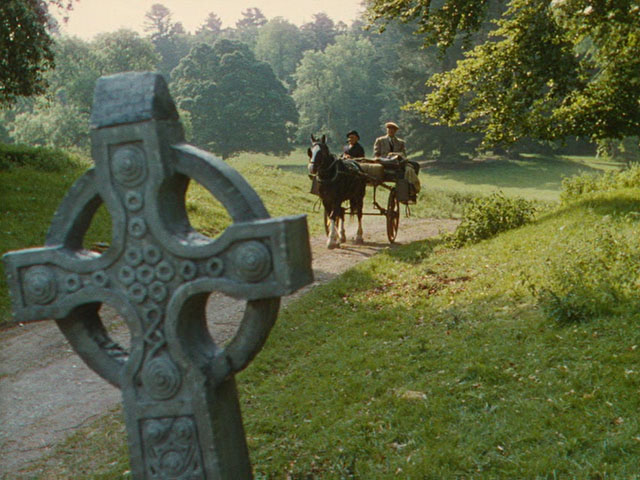 3. Flynn takes Sean for a ride
Along the way they look at some property and Sean sees a woman herding sheep.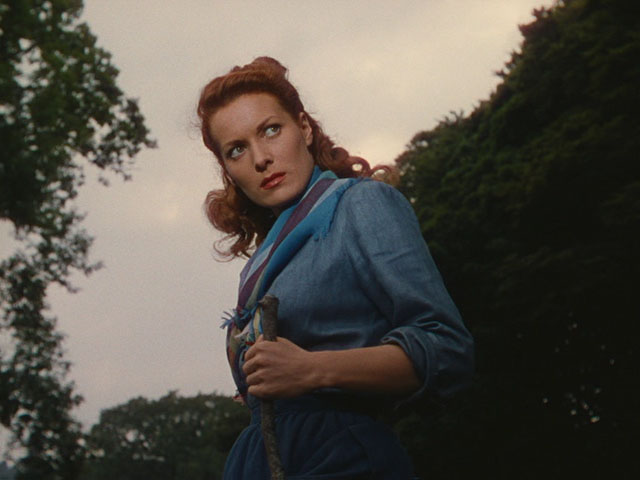 4. Mary Kate Danaher
Sean and Mary form an instant attraction.
Sean sees Sarah Tillane, a local landowner, about buying a piece of property with a house.
Sean spent his childhood in the house before his mother took him to America.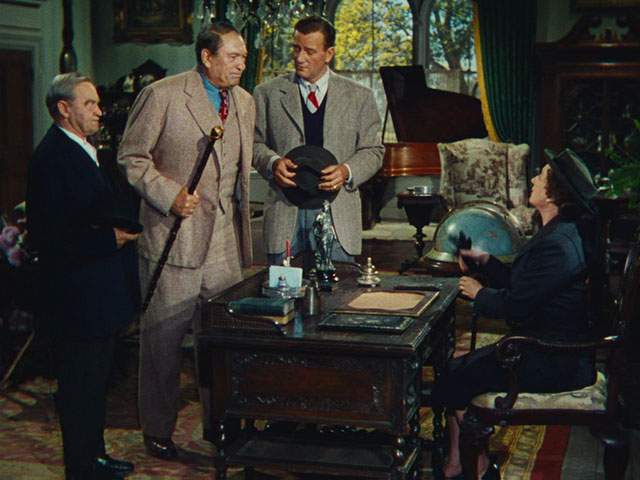 5. Sarah Tillane sells the land
A wealthy local man, Squire Will Danaher, also wants the property but Sarah sells it to Sean.
Squire Danaher becomes Sean's enemy over this deal.
Sean starts seeing Mary Kate, who is the Squire's sister.
Danaher learns of this and dislikes Sean even more.
At a local Irish bar or pub the two men meet and begin to fight.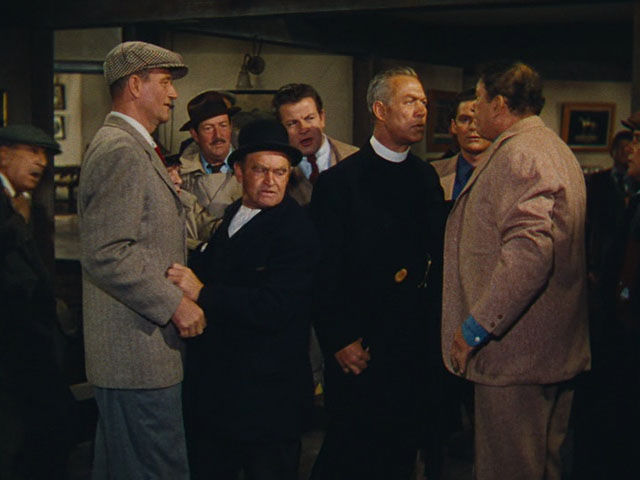 6. Breaking up a fight
The other patrons, including the local Catholic priest, Father Peter Lonergan, keep the men apart.
Sean has been seeing Mary Kate for a while and finally proposes marriage.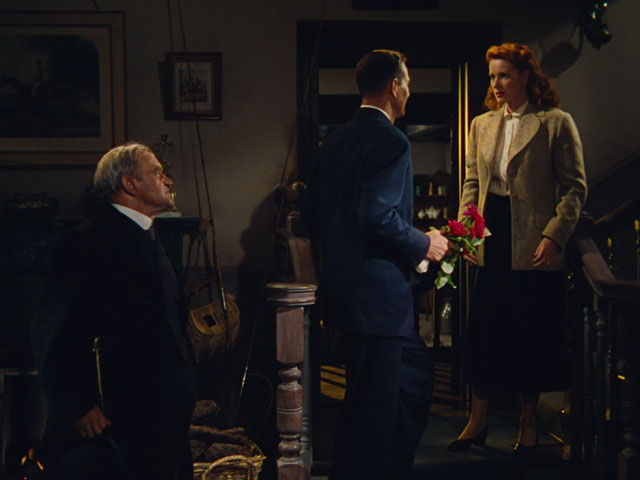 7. Sean proposes
A local custom is that the bride's brother has to give his permission for her to marry, and he refuses.
The Squire has been trying to interest wealthy Sarah Tillane in marriage but she has put him off.
Flynn and Father Lonergan come up with a scheme.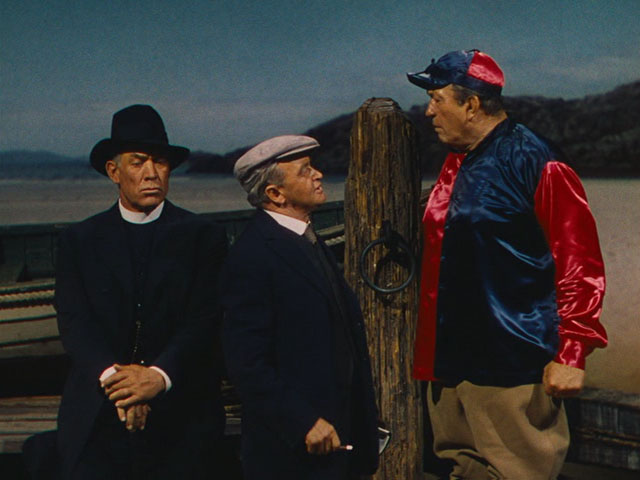 8. Too many women in the house
They tell the Squire that Sarah doesn't want to marry him with another woman in his house.
Meanwhile, at an old castle near the town: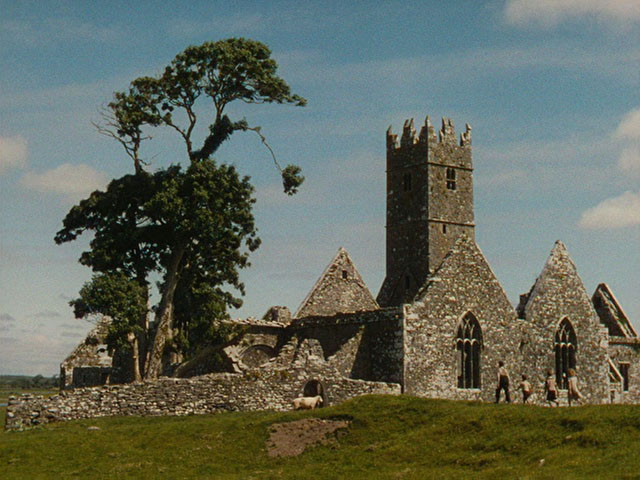 9. Old castle
Sean takes Mary to the castle for some quiet time.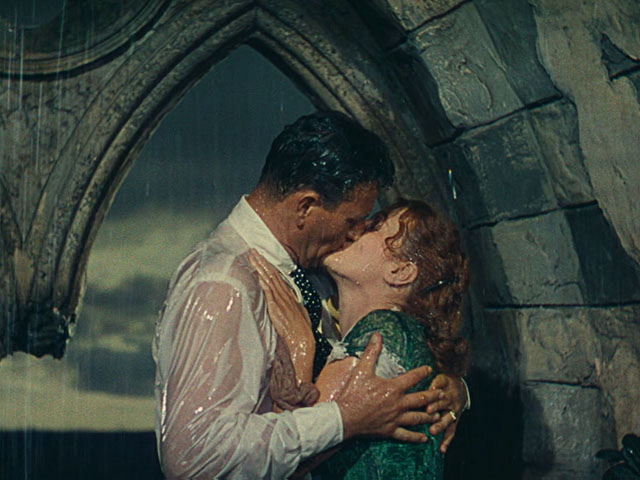 10. Sean and Mary Kate
Mary Kate's brother gives his permission for the wedding.
The couple are married at the family house.
Squire Danaher brings a bag of gold coins which belong to Mary as part of her dowry.
She names the amount as 350 gold pounds.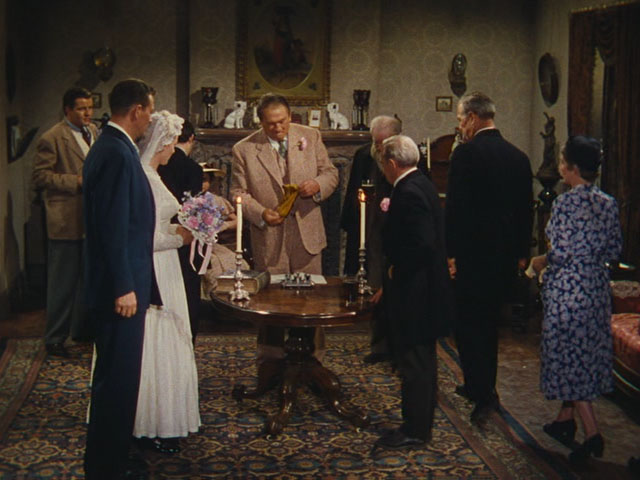 11. Danaher brings Mary Kate's dowry
Danaher spills the coins onto the table.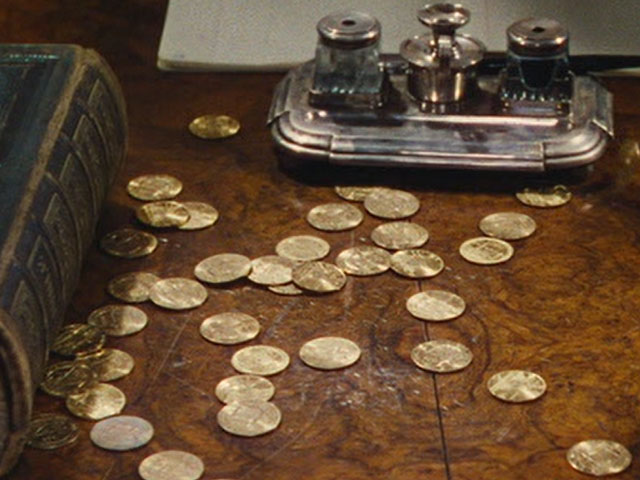 12. Gold coins on the table
A view of the coins brightly lit up.
They appear to be prop coins or tokens of some kind.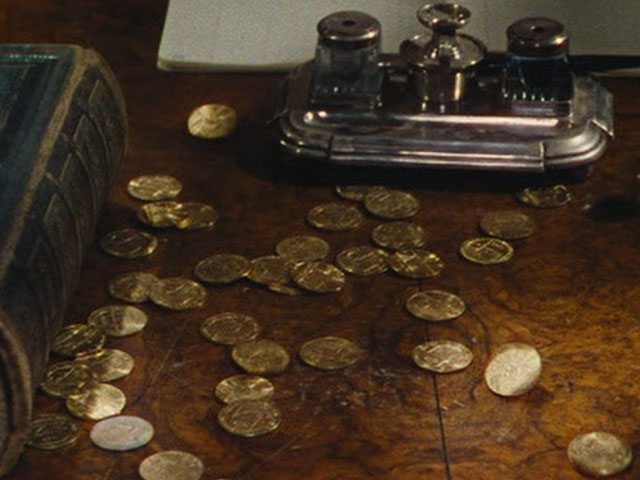 13. Gold coins on the table
A view of the coins under a shadow.
Ireland hasn't made gold coins of it's own and as the country was controlled by England for a long time,
they used English coins.
The primary English gold coins of the period would be British sovereigns.
A British gold sovereign of the period:
14. Great Britain gold sovereign 1915
A sovereign is a British gold coin originally worth one pound (20 shillings).
It is the same size and weight as a United States $5 gold coin, 1/4 troy ounce.
Danaher announces that he intends to wed Sarah and she is shocked.
He then realizes that he has been tricked into allowing his sister to marry Sean, and swipes the
gold coins onto the floor.
Mary starts picking up the coins but Sean tells her not to worry about the money.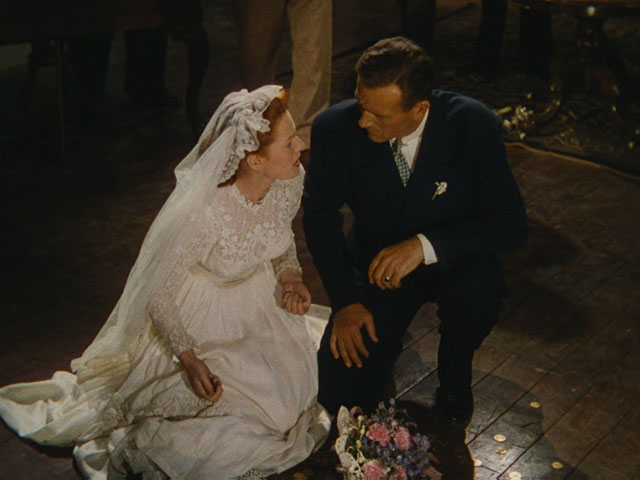 15. We don't need the money
Danaher then slugs Sean and knocks him to the floor causing Sean to remember when he was the
boxer "Trooper Thorn".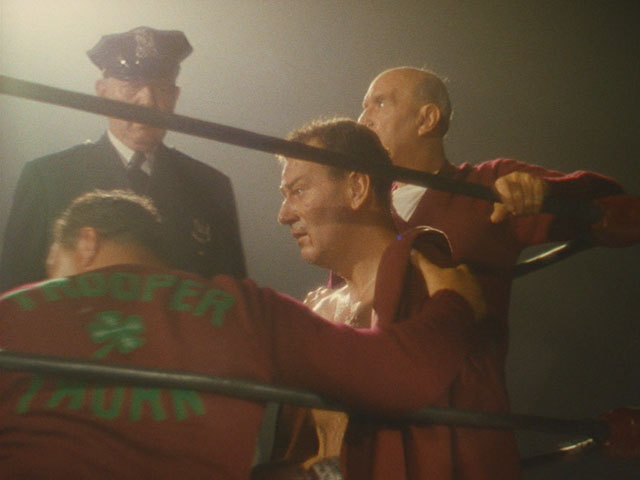 16. Trooper Thorn in the ring
Thorn has just found out that his opponent has died and blames himself.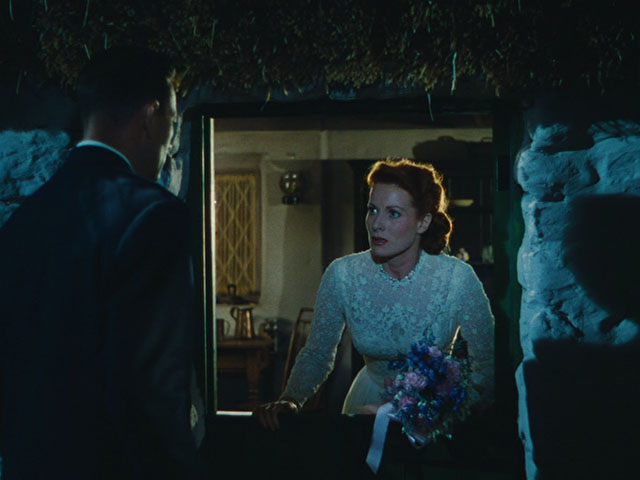 17. Mary Kate explains about the dowry's importance
Sean doesn't realize how important the dowry is to Mary Kate and she explains that the furniture
and money belonged to her mother and further back.
Some locals persuade the Squire to release Mary's furniture but not the money.
The furniture includes a small piano.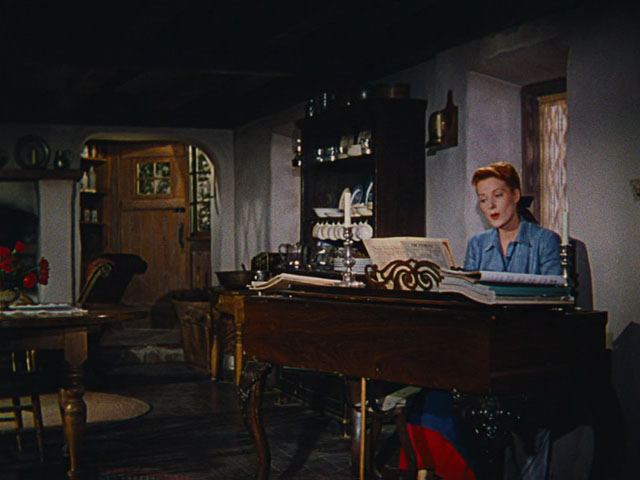 18. Mary Kate plays music
Sean at first refuses to fight Danaher over the money and Mary leaves him and heads for
the train station. He follows her there.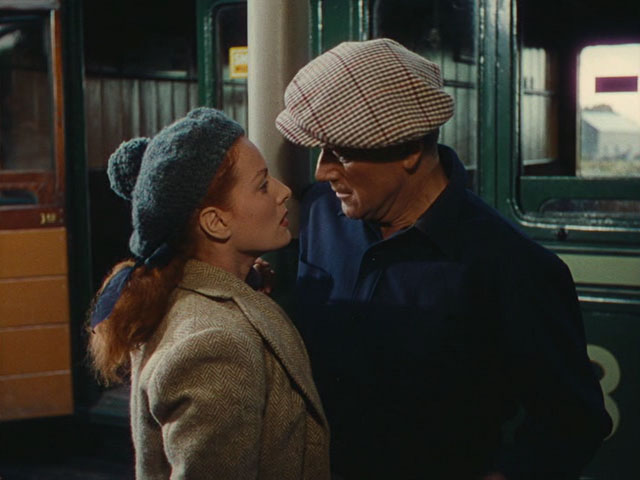 19. Sean meets Mary at the train
Sean decides to confront Danaher and brings Mary back to the town and to Danaher's place.
Word spreads quickly about the impending fight.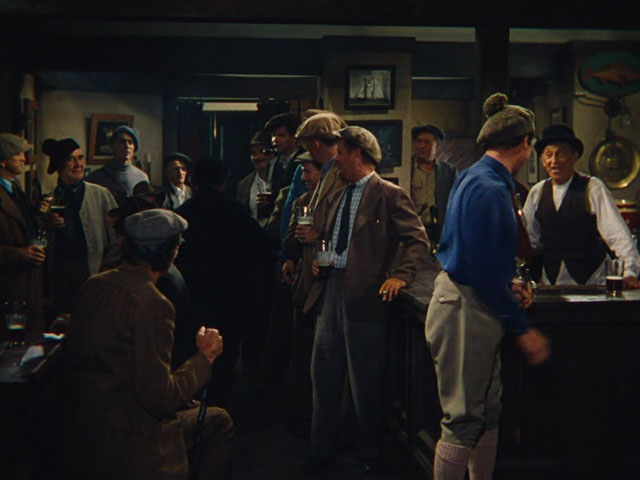 20. News reaches the pub
Men and women from all over converge on Danaher's farm to watch.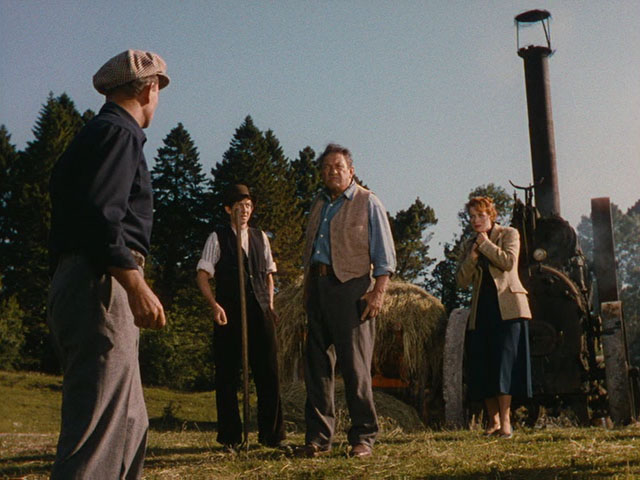 21. The men square off
Danaher throws some money at Mary, it appears to be paper, and she puts it in an incerator.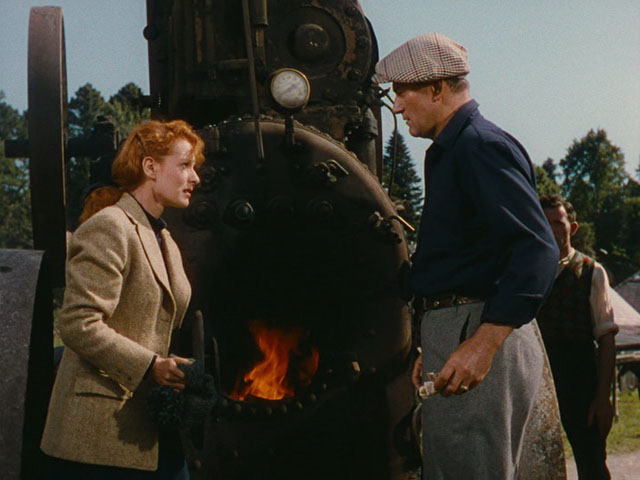 22. Money to burn
The big fight starts.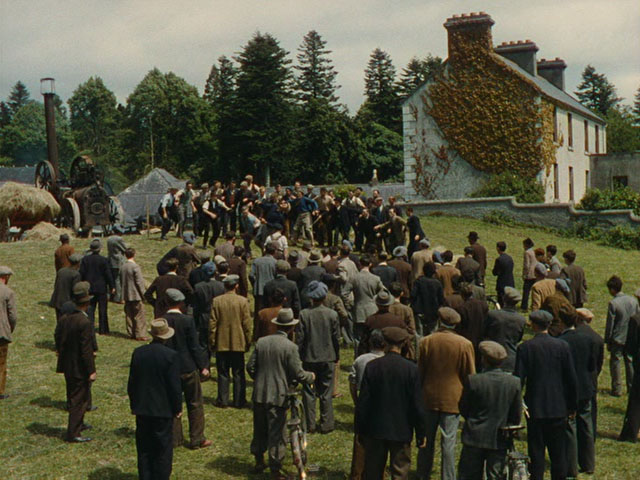 23. The fight
The fighter wear each other out and become friends.
They head for Sean's house where Mary serves dinner.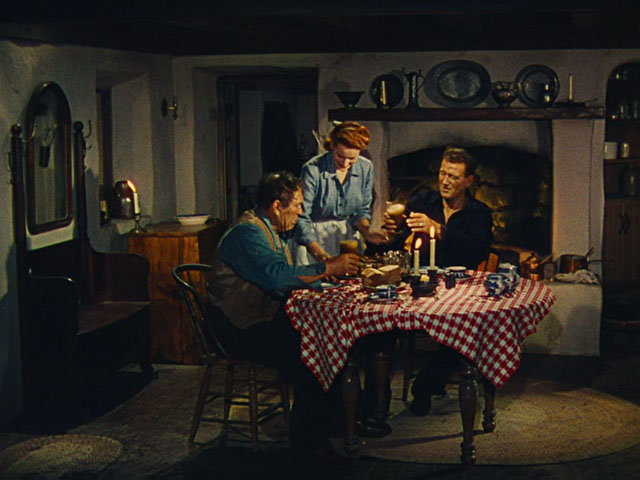 24. The family together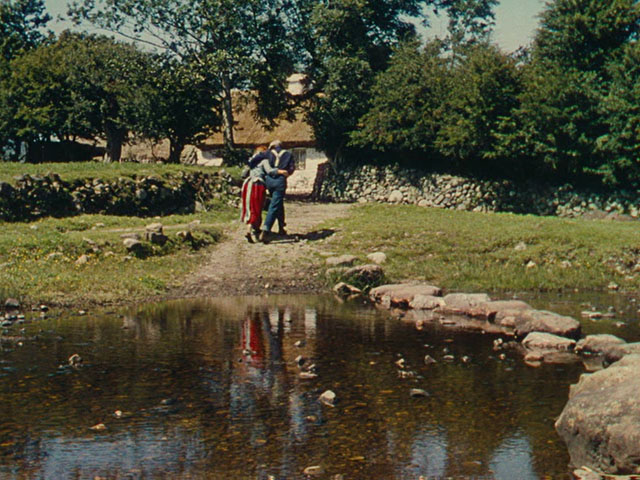 25. Sean and Mary together