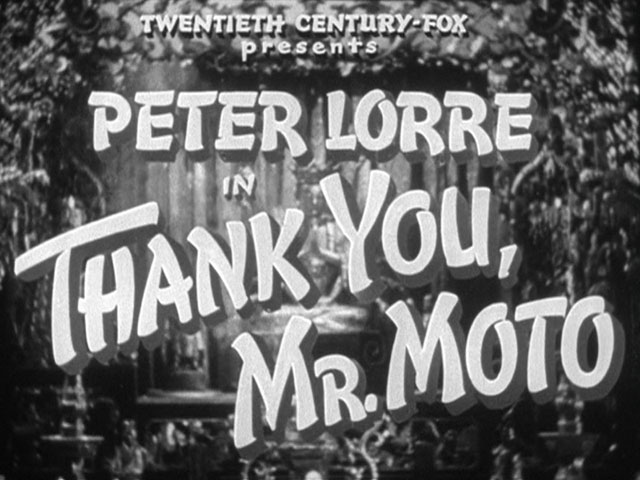 1. Title
Mr. Moto returns to Peking from a Mongolian expedition with an ancient scroll.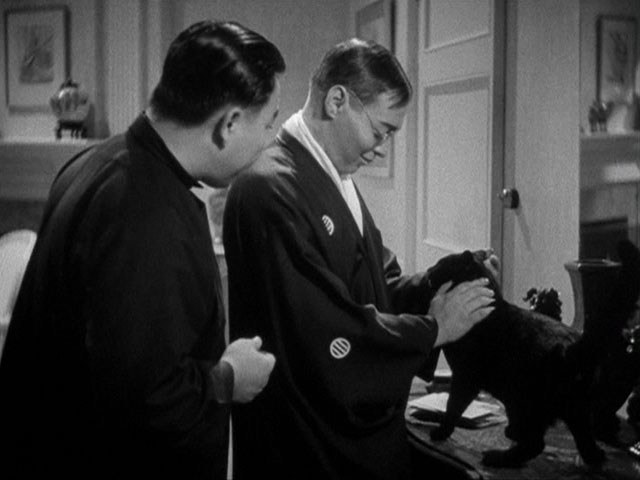 2. Mr. Moto and cat
Mr. Moto back in his apartment with his servant and cat.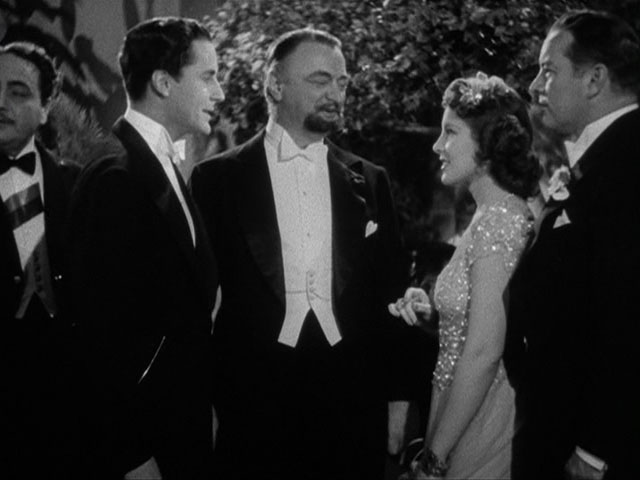 3. Tom Nelson, Schneider, Eleanor Joyce, Eric Koerger
Tom Nelson is a US diplomat, Eleanor Joyce is a socialite, Eric Koerger and Schneider are crooks.
Koerger and Schneider are after seven scrolls which have a map to the tomb of Ghengiz Khan.
The Chang family, a son and mother, have six scrolls and Mr. Moto has the seventh one.
Tom meets Eleanor and later they go shopping, encountering a Chinese street circus.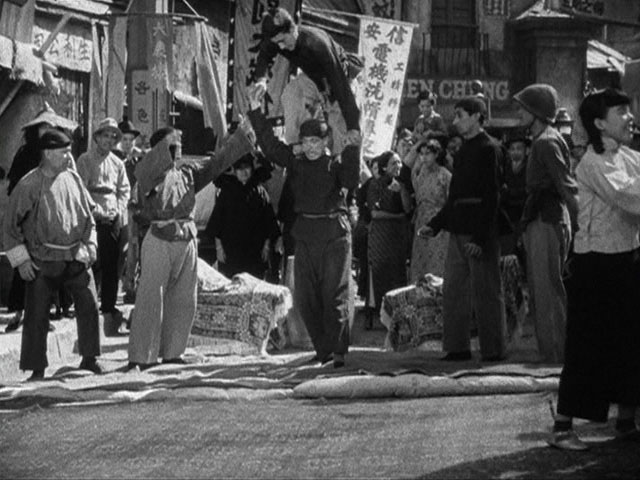 4. Chinese street circus
The circus depends on tips and Eleanor gives a silver coin to a circus girl.
Usually the circus gets only copper coins.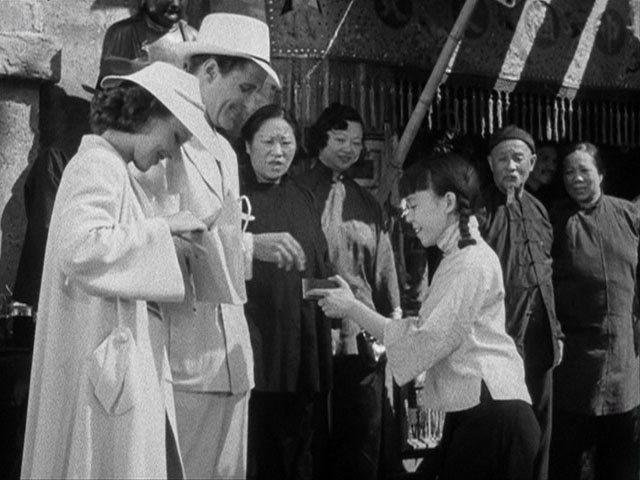 5. Tom and Eleanor give a coin to circus girl
A circus member checks the coin in the old-fashioned way.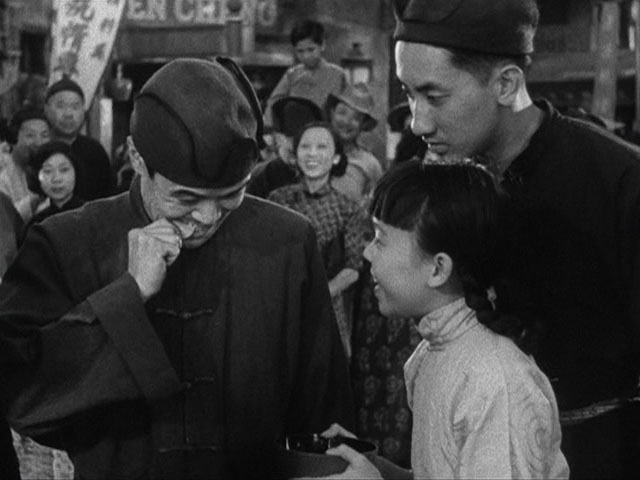 6. Circus man bites coin
The coin is good.
The coin appears to be a silver dollar or a similar Chinese coin.
Tom tells Eleanor that she gave the circus enough for 40 shows.
A shady antique dealer is killed because he is believed to have the scrolls.
Schneider and Koerger visit the Changs, torture both the son and mother, the son gives up the scrolls.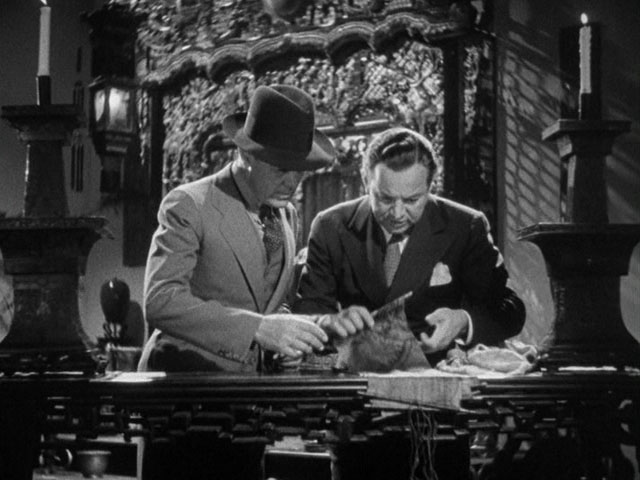 7. Schneider and Koerger steal scrolls
Eleanor arrives at the house and is taken by the crooks to a river boat.
Mr. Moto and Tom arrive, find the son, then pursues the crooks to the docks.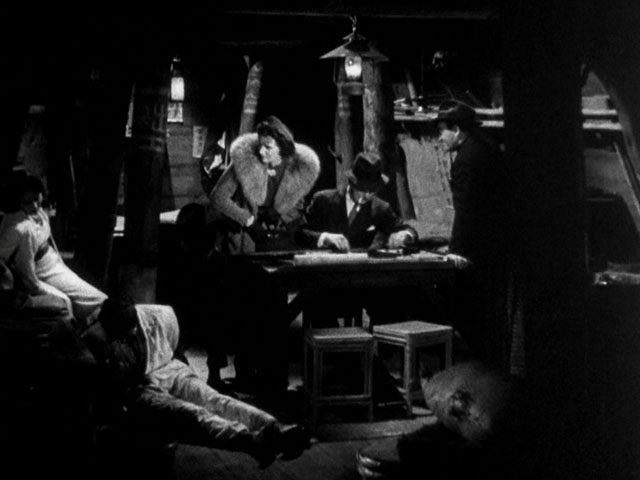 8. Aboard Chinese ship
Koerger and a female accomplice want Mr. Moto to hand over his scroll.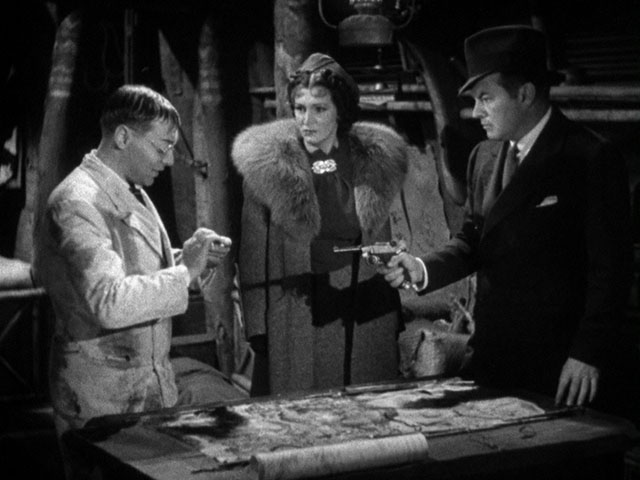 9. Mr. Moto, Mrs. Tchernov, Eric
Mr. Moto is able to trick the crooks into fighting with each other.
He, Tom, and Eleanor are able to overpower the surviving crooks.
Mr. Moto decides that the scrolls are too dangerous and burns them.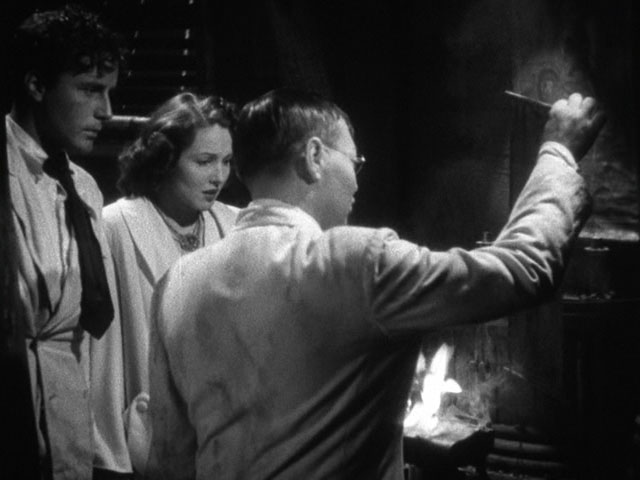 10. Mr. Moto burns scrolls
Cast:
Peter Lorre as Mr. Moto
Thomas Beck as Tom Nelson
Jayne Regan as Eleanor Joyce
Sidney Blackmer as Herr Eric Koerger
Director: Norman Foster
Writers: Willis Cooper, Norman Foster, John P. Marquand