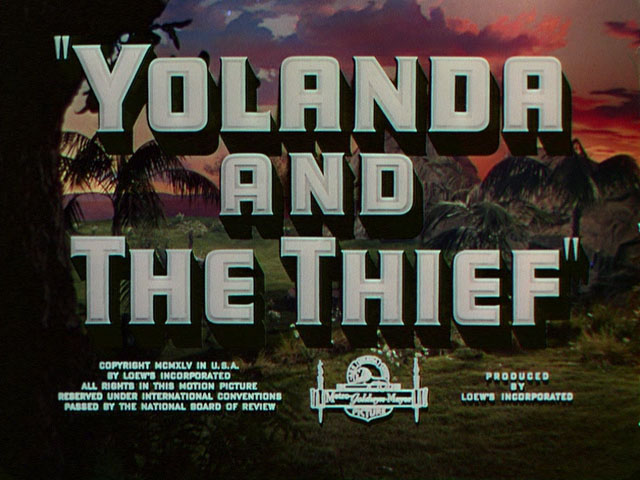 1. Title
Fred is a confidence man and Frank is a fugitive banker; both men are wanted by the police.
The men are riding a train to Patria where they will be safe.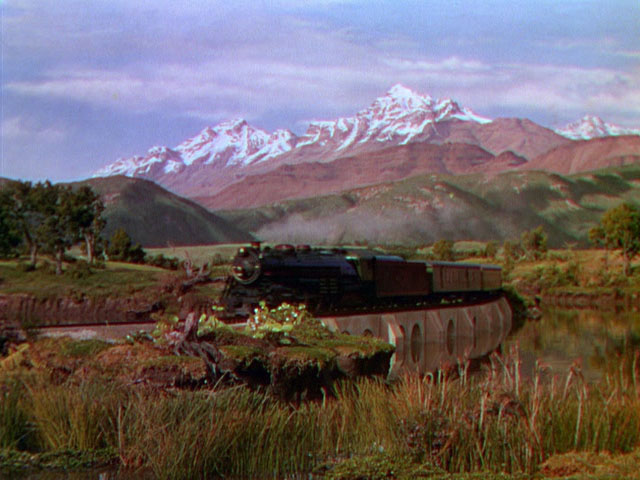 2. Train moving along
Yolanda is the sole heiress to a large business combine.
She leaves a church school to move home to a palace and take up her duties.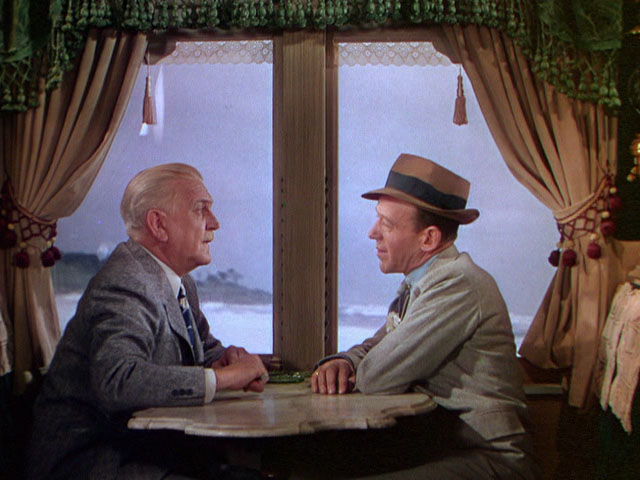 3. Frank and Fred discuss business
The men read a newspaper article about Yolanda and Fred decides to pursue her.
Frank is skeptical of the idea.
Meanwhile, Yolanda arrives home.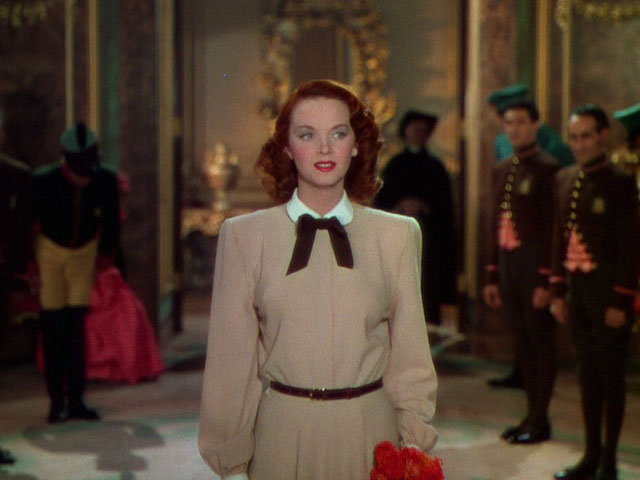 4. Yolanda arrives at the palace
The two men head for the palace, and Fred overhears Yolanda asking a statue of an angel for guidance.
The men return to their hotel and Fred contacts Yolanda and tells her that he is the answer to her prayer.
Yolanda heads over to the hotel to meet her "guardian angel".
Fred is waiting for her.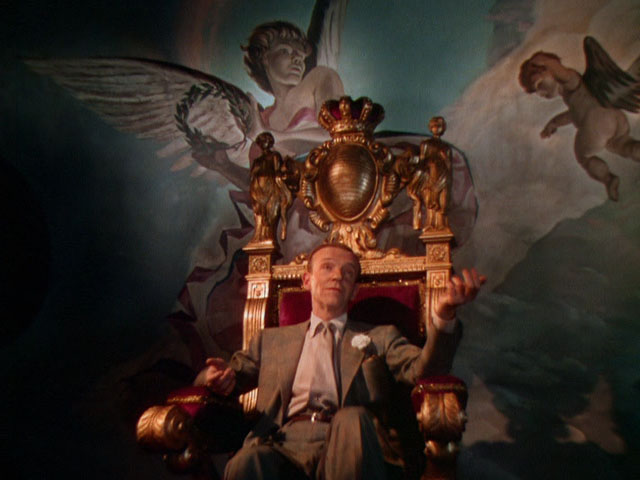 5. Angelic Fred
Fred meets Yolanda and she is convinced that he is "Mr. Brown", an angel.
Frank doesn't like the idea of scamming a woman and tells Fred, causing Fred to have a strange dream.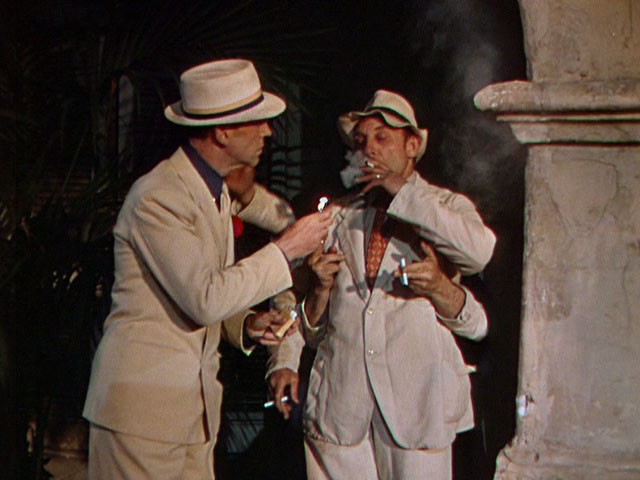 6. "Will you stake a fellow American to a smoke?"
And later Fred encounters a familiar road.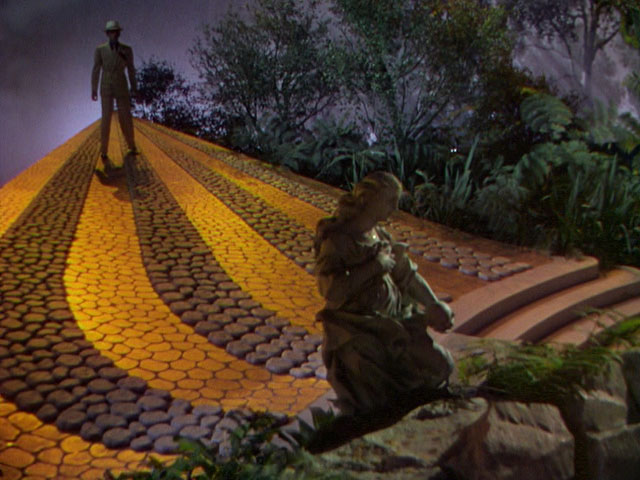 7. Do not follow this Yellow Brick Road
Fred visits Yolanda at the palace and convinces her that she will be better off without so much money.
He brings a document for her to sign, a Power of Attorney.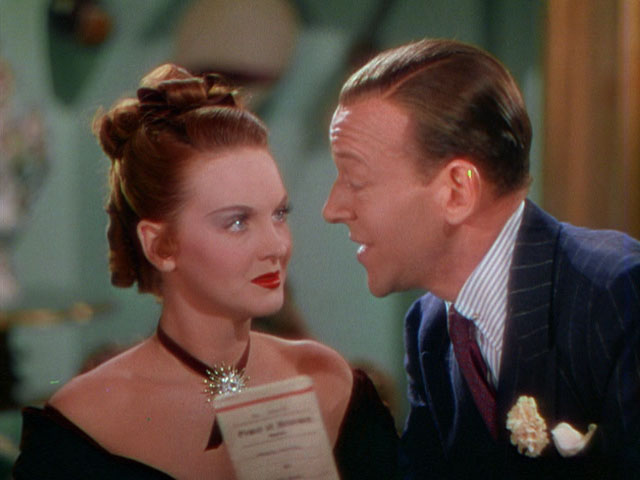 8. Yolanda, Fred, and a Power of Attorney
In a room full of things, Fred points out where Yolanda is to sign the paper.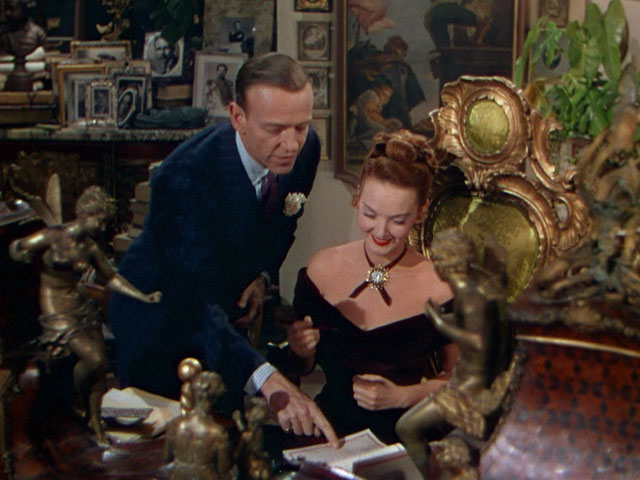 9. Fred points out where to sign the document
Yolanda, being helpful, opens a safe and hands Fred a pile of currency and stock certificates
which he puts in a suitcase.
Fred throws the suitcase out a window to Frank, who misses it.
Another visitor, Leon Ames, has been hanging around the men, and he picks up the suitcase.
Back at the hotel, the three men are together.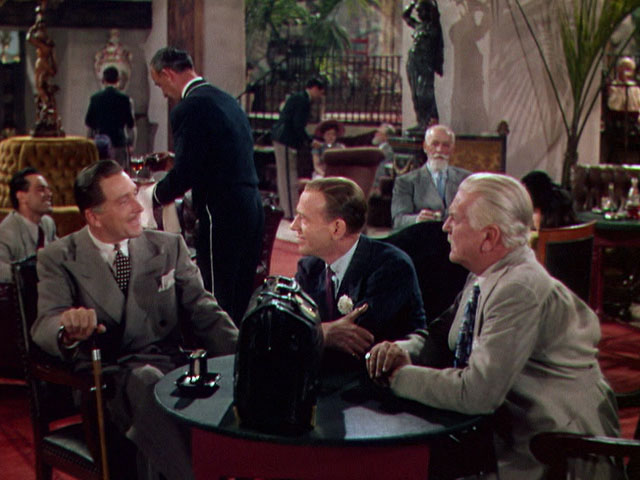 10. Leon, Fred, and Frank discuss the money
Frank and Leon know that one needs the Power of Attorney to sell the stock,
and the men agree to flip a coin to decide who keeps everything.
Frank produces a "special" coin.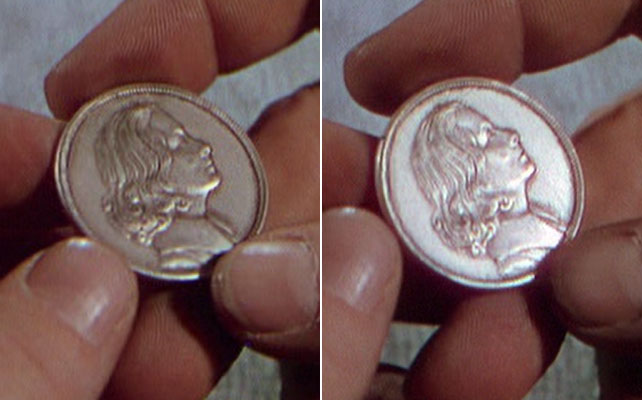 11. Frank's special two-headed coin
The prop coin has an image of actress Greta Garbo, who had worked for MGM until 1941.
It is similar to the image on the coin used in her 1933 film "Queen Christina".
Frank calls "heads" and flips it, but a passing waiter grabs the coin.
Leon offers his "coin".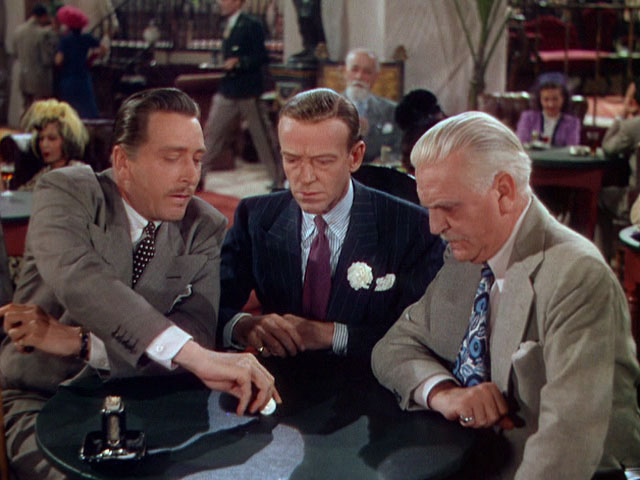 12. Leon spins his coin
Leon's coin appears to be "heads", but it flips itself over revealing "tails",
and Frank and Fred win the money.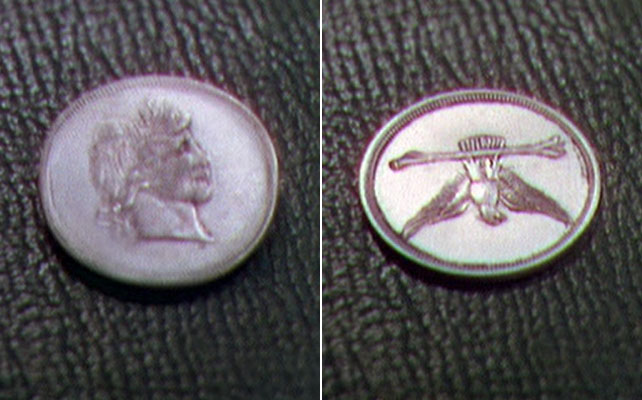 13. Leon's special coin
The obverse of this prop coin appears to be of the "Barber" design similar to the one used
in the film "Bad Bascomb", which was made around the same time by the same studio.
The "spread eagle on a stick" reverse is also quite common.
Later, with the money in hand, Fred feels bad about scamming Yolanda, and he writes out a
confession letter.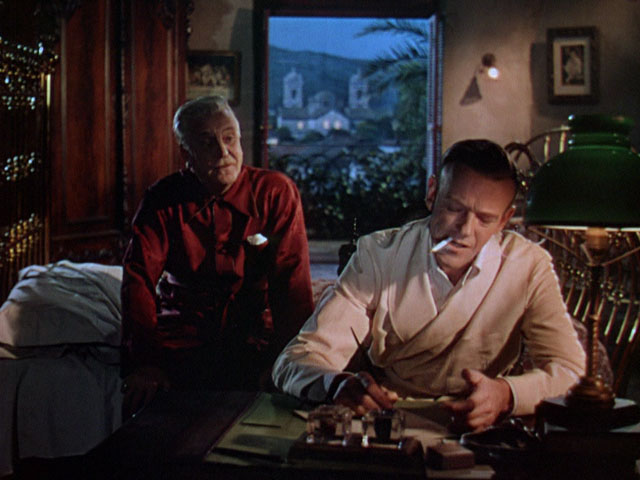 14. Fred writes his confession
Yolanda receives the letter and meets Fred who tells her that he and Frank are leaving the country.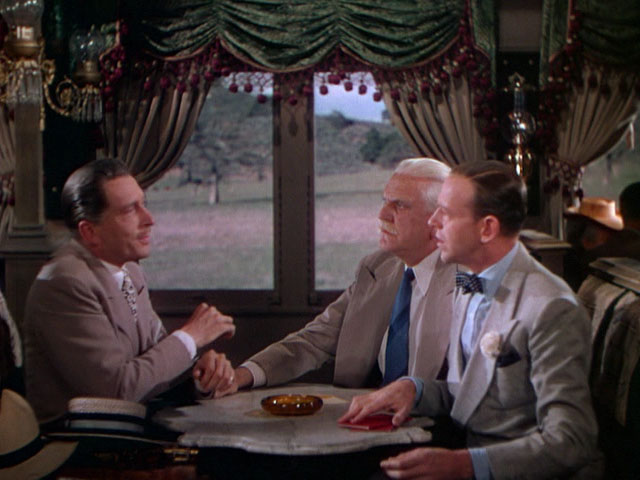 15. Leon, Frank, and Fred leaving the country
A policeman on the train tells Fred and Frank that they will be arrested once they cross the border
out of Patria. Leon suggests that they stay in Patria and has the train stopped.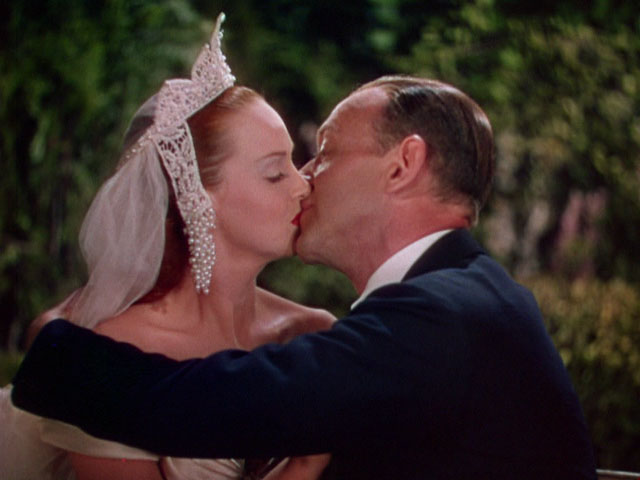 16. Yolanda and Fred together