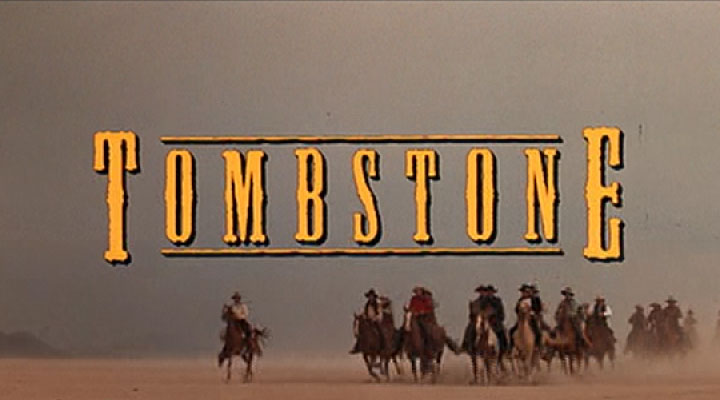 1. Title
"Tombstone" is the 1993 film which tells the story Wyatt Earp, Doc Holliday, and
Wyatt's brothers activities in the western silver mining town of Tombstone, Arizona in the early 1880's.
The film stars Kurt Russell as Wyatt Earp, Val Kilmer as Doc Holliday,
Sam Elliott as Virgil Earp, and Dana Delany as Josephine Marcus.
The film was directed by George P. Cosmatos and written by Kevin Jarre.
Wyatt Earp moves to Tombstone, Arizona, and wishes to get rich.
He meets his brothers there, as well as his old friend Doc Holliday.
A violent band of outlaws called the "Cowboys" are causing problems,
leading to the Earps joining the local law-enforcement.
An attempt to disarm the "Cowboys" leads to the famous gunfight at the OK Corral.
Later the outlaws murder Wyatt's brother; Wyatt and Doc form a posse to hunt them down.
From the film's narration:
The Civil War is over, and the resulting economic explosion spurs the great migration west.
Farmers, ranchers, prospectors, killers, and thieves seek their fortune.
Cattle growers turn cow towns into armed camps, with murder rates higher than than those of
modern day New York or Los Angeles.
Out of this chaos comes legendary lawman Wyatt Earp, retiring his badge and gun to start a
peaceful life for his family.
Earp's friend, John, Doc Holliday, a southern gentlemen turned gunman and gambler,
also travels west, hoping the dry climate would relieve his tuberculosis.
Silver is discovered in Arizona.
Tombstone becomes queen of the boom towns where the latest Pairs fashions are sold
from the backs of wagons.
Attracted to this atmosphere of greed, over 100 exiled Texas outlaws band together
to form the ruthless gang recognized by the red sashes they wear.
They emerge as the earliest example of organized crime in America.
They call themselves, "The Cowboys".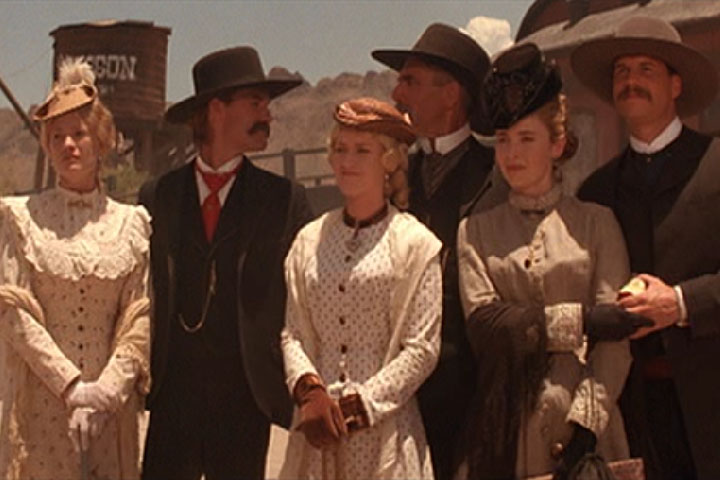 2. The Earps arrive in Tucson, the nearest railroad station to Tombstone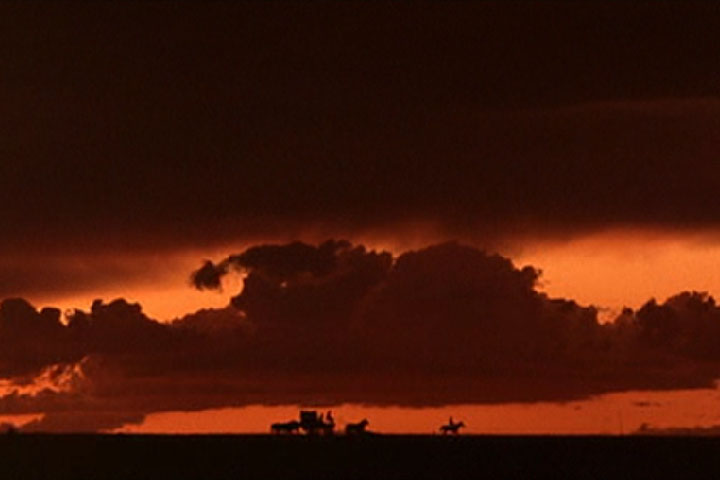 3. The classic western film sunset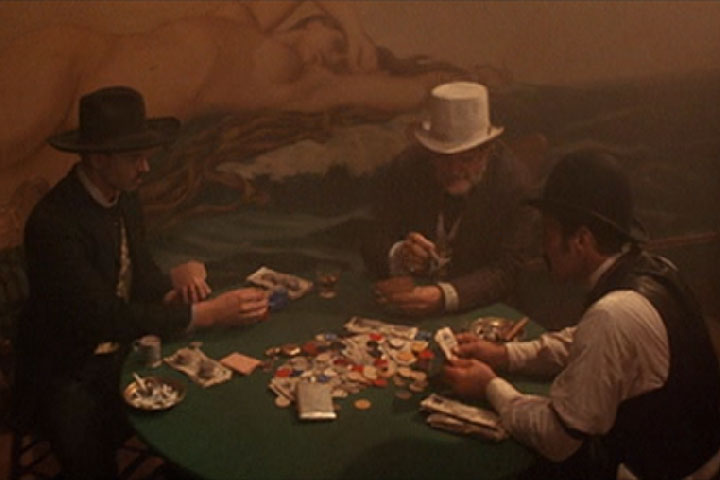 4. A poker game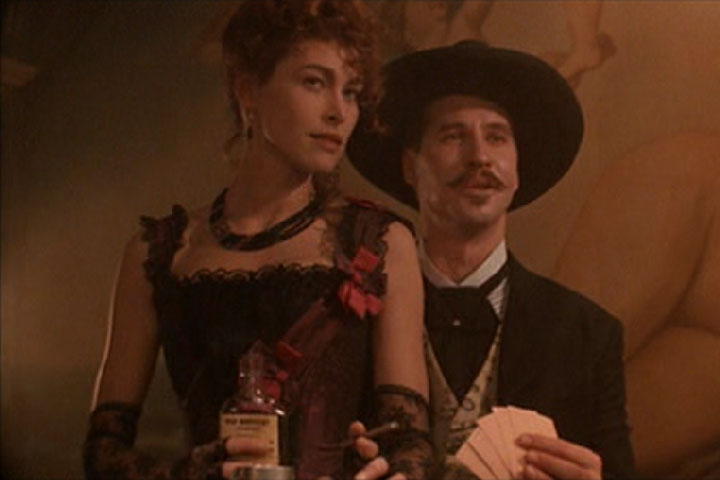 5. Doc Holliday and Kate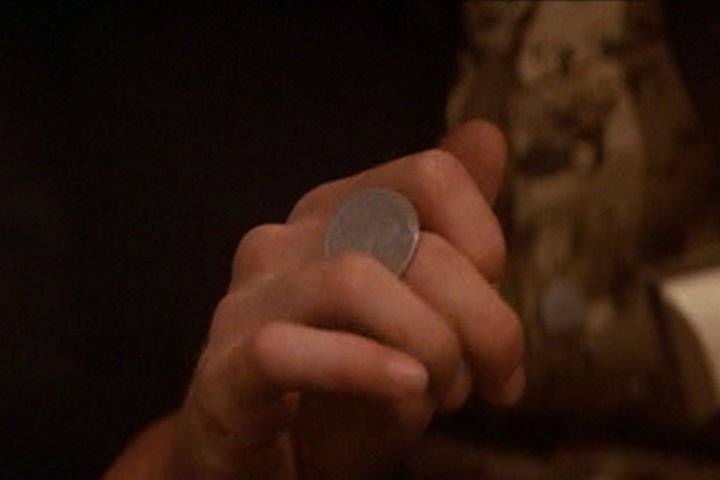 6. Doc fingers a half dollar
The coin appears to be a worn "Seated Liberty" type.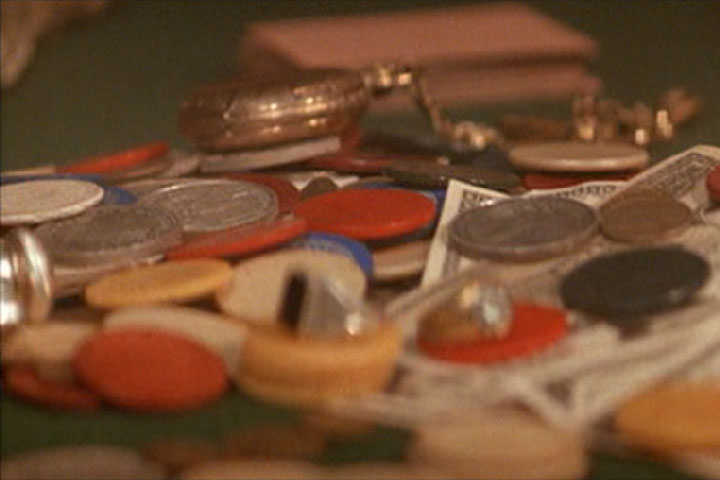 7. Coins on the table
Morgan type silver dollars are prominent.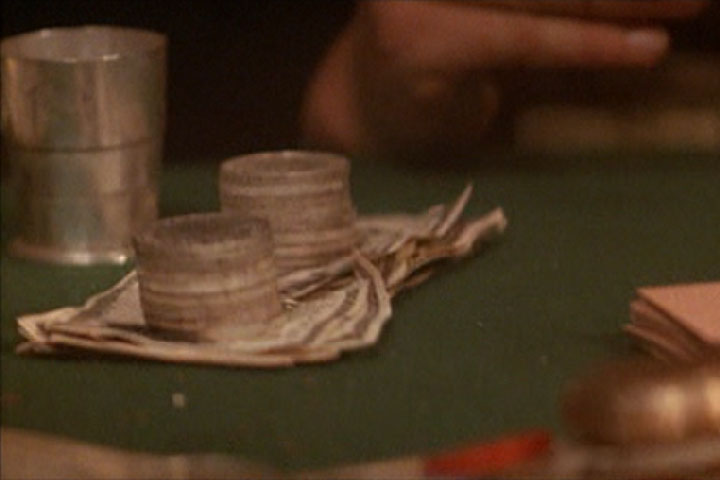 8. A stack of silver dollars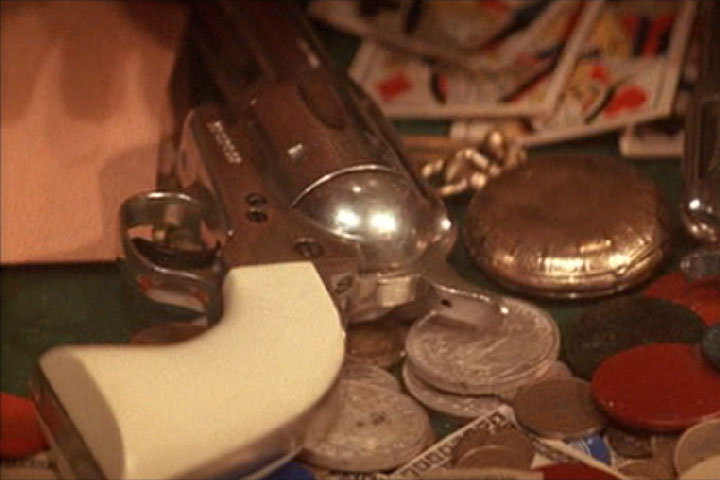 9. Doc lays a pistol on the money
The silver dollars are even more prominent here.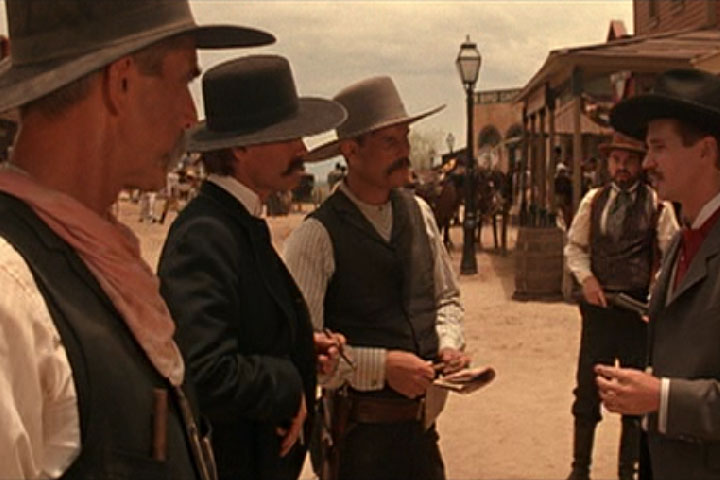 10. The Earps and Doc meet before the gunfight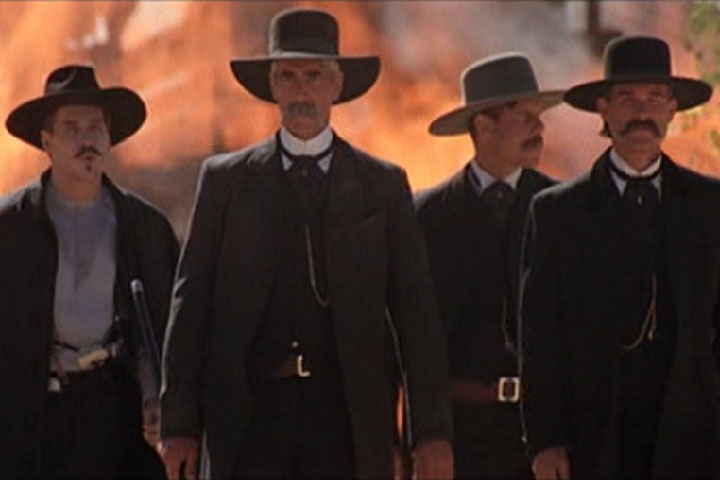 11. The men head off to the OK Corral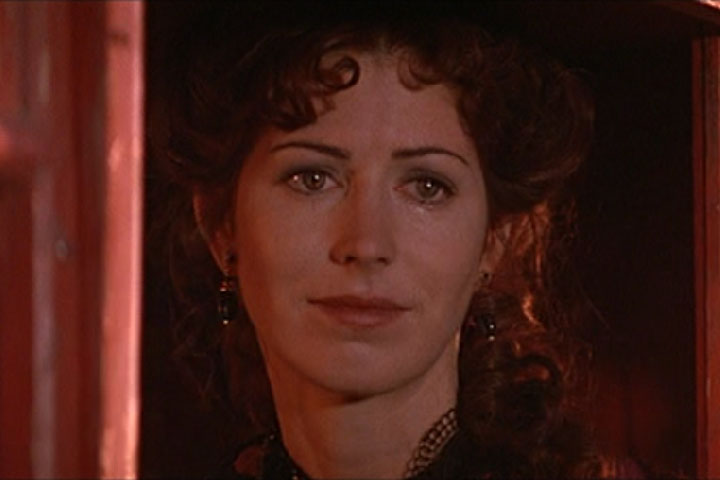 12. Josephine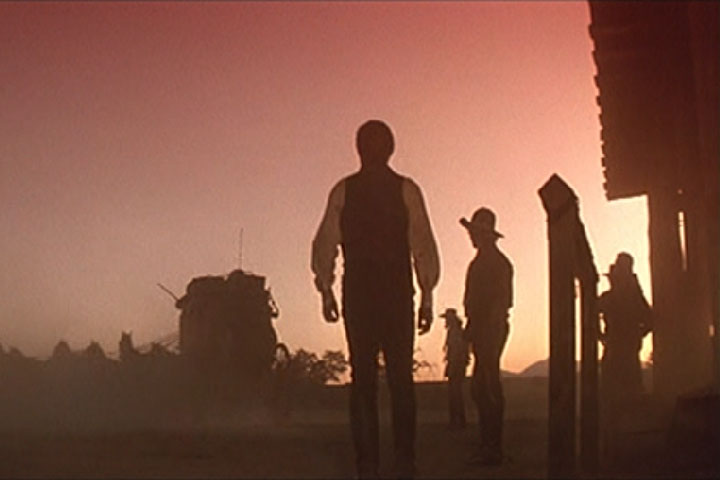 13. In this film, the girl rides off into the sunset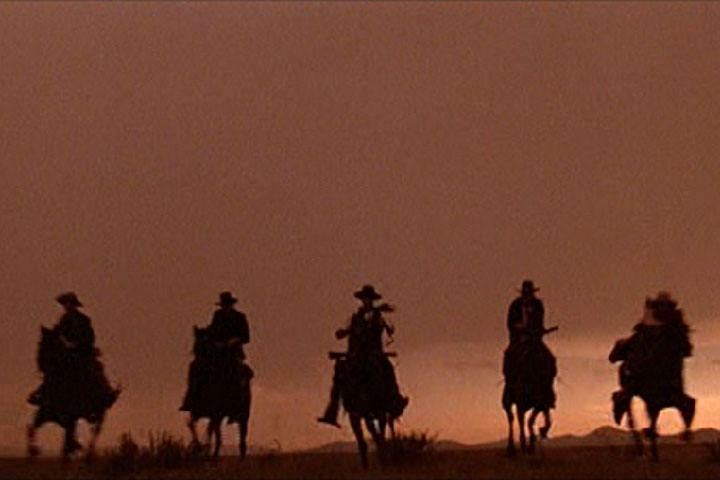 14. The men riding after the "Cowboys"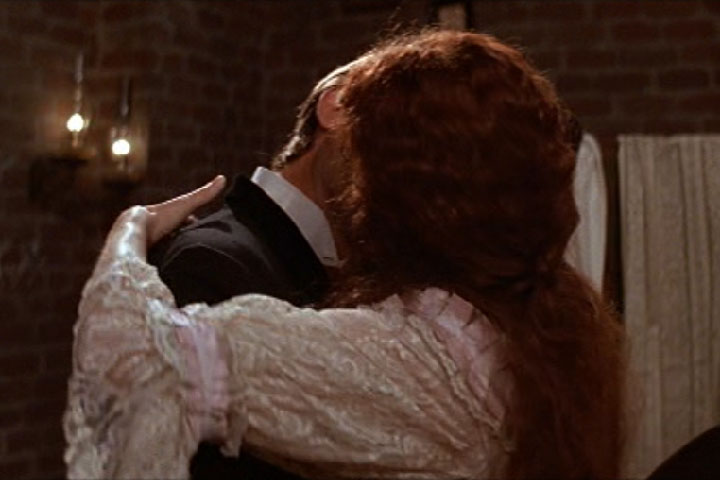 15. Finale
I'm your Huckleberry!