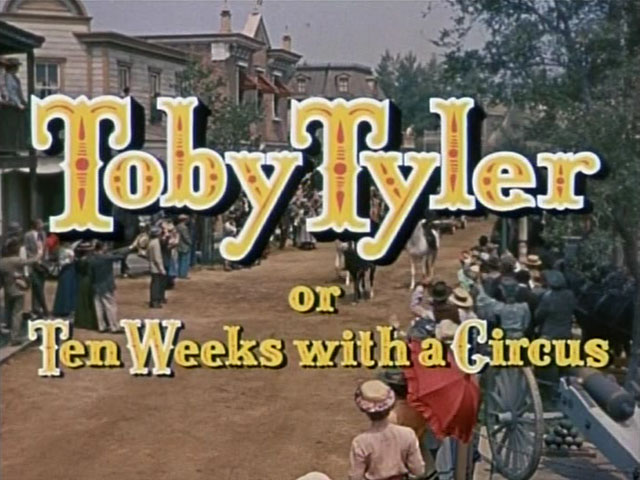 1. Title
Once Upon a Time
When the day the Circus came to town was the biggest day of the year...

An early 1900's poster advertises "Colonel Sam Castle's Great American Circus".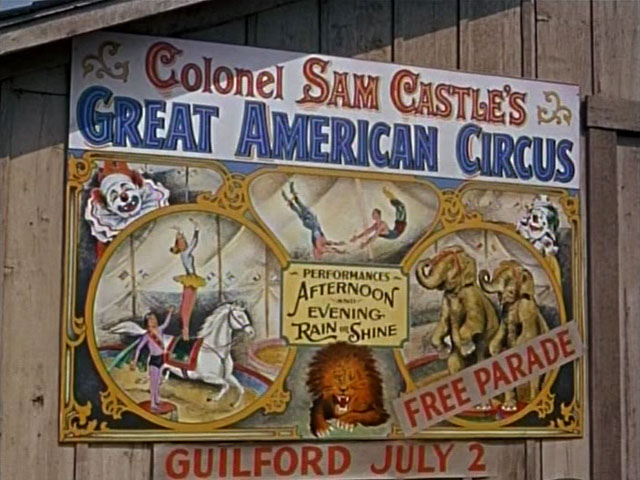 2. Circus poster
The poster advertises "Performances Afternoon and Evening, Rain or Shine".

Toby Tyler is a young boy, around ten years old, an orphan who is living with Uncle Daniel and Aunt Olive,
who are actually not relatives of his.
Toby sees the poster and leaves home to visit the circus.
There he meets Harry Tupper, a concessionaire who sells peanuts and candied apples.
Toby has a penny and Harry sells him six "plantation grown goobers".
Toby tells Harry about his bad home life and Harry makes him an offer.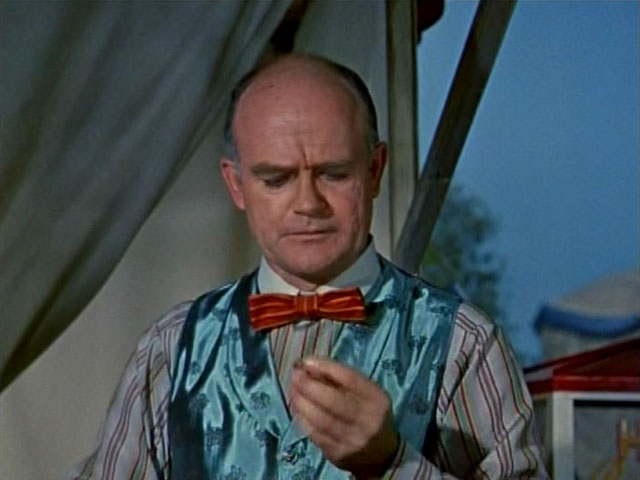 3. Harry Tupper holds a coin
Harry offers Toby a silver dollar a week to work as his assistant and shows him the money.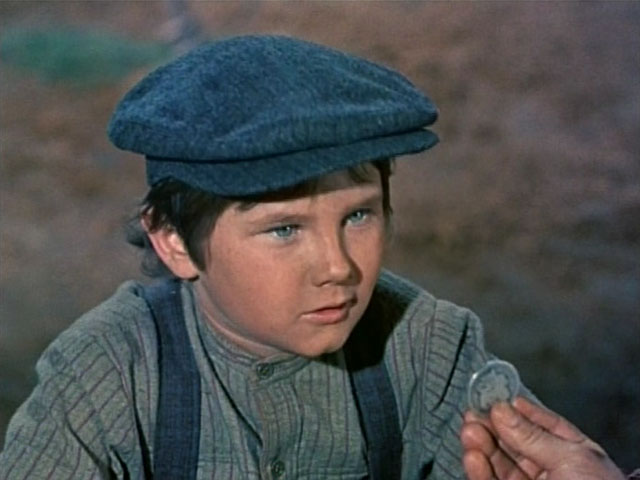 4. Toby with silver dollar
The coin is a Morgan type US silver dollar, made from 1878 to 1904 and again in 1921.
This particular example is very worn.

| | |
| --- | --- |
| 5. Silver dollar obverse | 6. Silver dollar reverse |
A United States Morgan silver dollar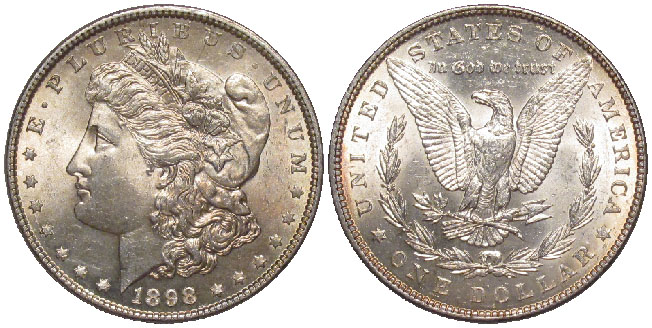 7. United States Morgan silver dollar 1898
Silver, 38mm, 26.73gm
Toby goes back home where his uncle starts yelling at him for going to town, telling Toby
that he is a "millstone around my neck" and not a real relative.
He also sends the boy to bed without any dinner.
Toby heads back to the circus and takes the job with Harry.
Ben Cotter, the circus strongman, meets Toby and shows him around the circus.
Toby also meets Sam Treat, a clown and animal doctor.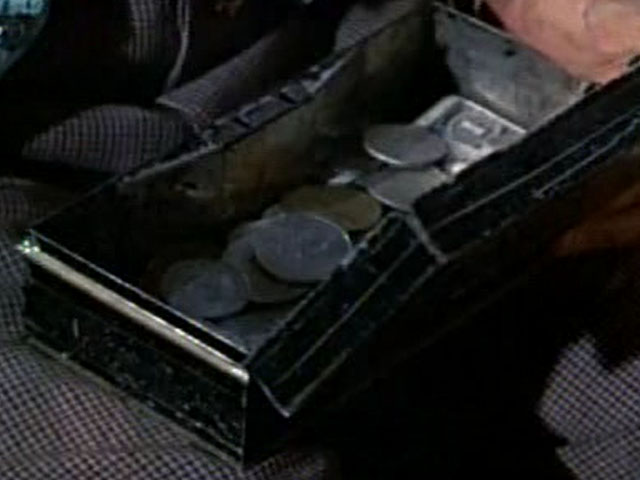 8. Toby and Ben
Toby begins selling items at the circus while watching the performances.
At the end of a performance, he gives the money to Harry who puts it in a money box.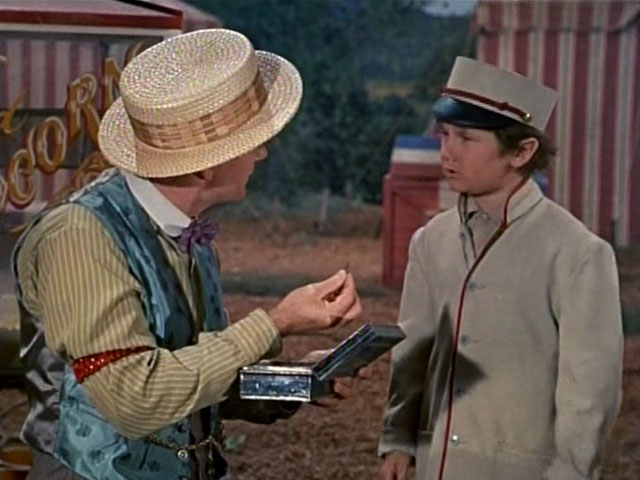 9. Harry's money box
The money box has various coins in it along with a one dollar bill.
The coins appear to be standard prop coins.

Harry pulls out a coin and hands it to Toby.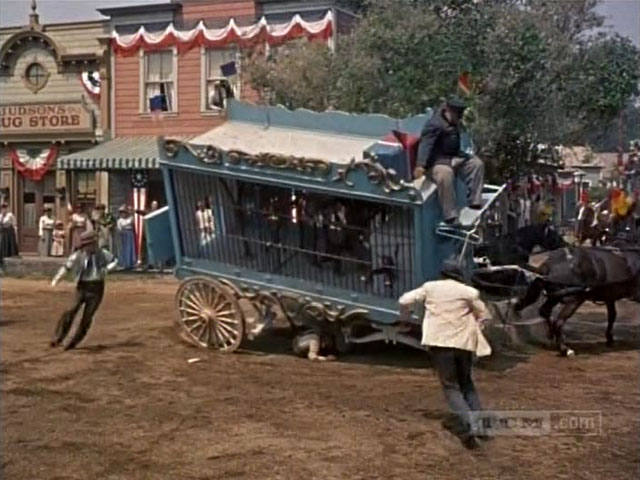 10. Harry hands coin to Toby
Harry tells Toby that it is a "lead slug" or counterfeit coin and that he will take five cents
out of Toby's pay for not examining coins given him.
Toby has received a few extra coins and Harry takes half of them claiming that as his manager,
he is entitled to half of his "tips".
Toby encounters a circus chimpanzee who also becomes his responsiblity.
Toby names the chimp "Mr. Stubbs".
The circus enters a new town with Ben and Toby driving the monkey carriage.
The carriage has an accident and rolls over.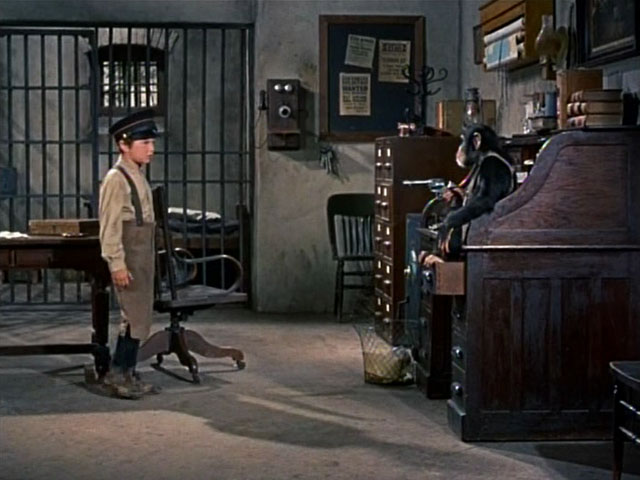 11. Circus cage accident
The accident frees the monkeys who run around the town.
Mr. Stubbs is found in an office firing a pistol at people.
The sheriff is about to shoot the chimp when Toby faces and disarms him.
12. Toby disarms Mr. Stubbs
Toby and Ben expect to be fired but the circus owner, Colonel Castle, likes the publicity
and rewards the pair.
A week is over and Toby goes to Harry about his dollar pay.
Harry gives him an excuse and a fifty cent coin.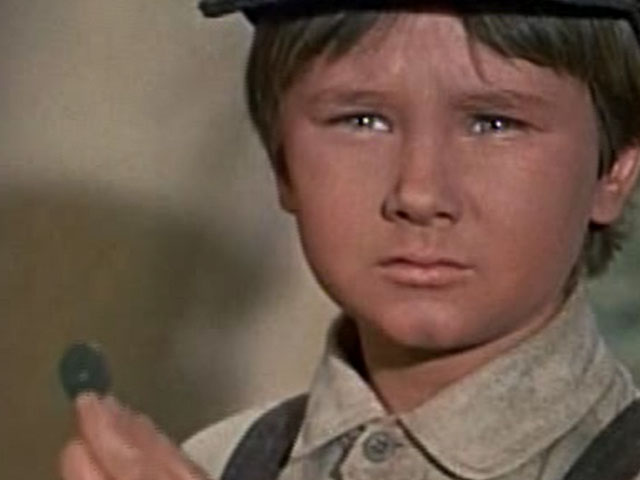 13. Toby receives his pay
Toby examines the coin and hands it back to Harry.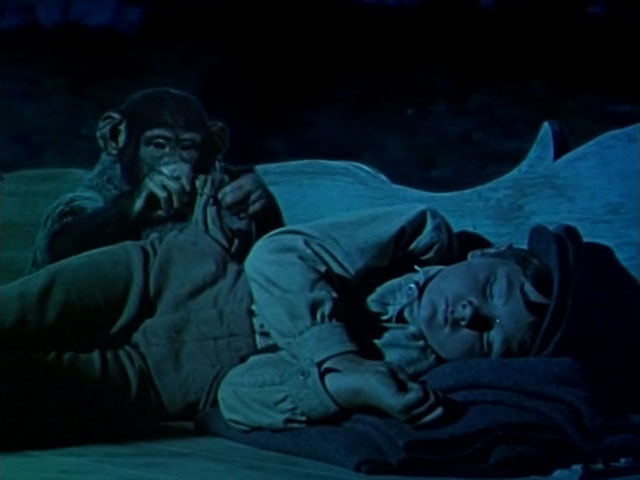 14. Toby hands back the coin
The "coin" has an obvious hole in it as it is probably a washer.
Toby, Ben, and Mr. Stubbs are driving a carriage at night.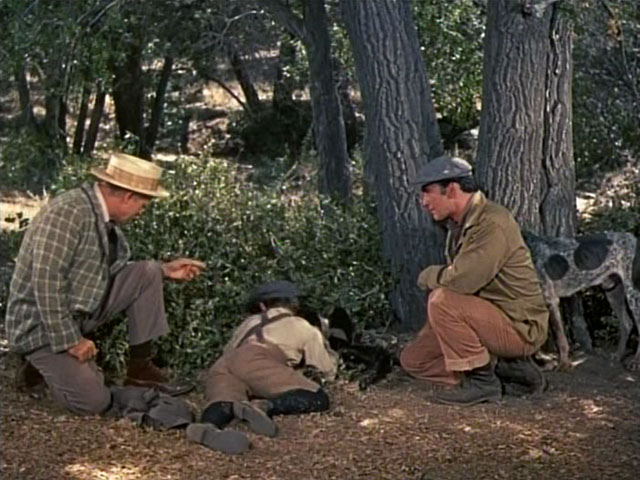 15. Mr. Stubbs examines Toby's finances
Toby now has $3.47 but the chimp dumps out all of Toby's money.
In town, the chimp pulls some letters from Harry's jacket and gives them to Toby.
They are from Toby's parents asking him to return home.
Toby leaves a note and heads home, unintentionally followed by the chimp.
A local hunter sees the chimp in a tree and, mistaking him for a bobcat, shoots him down.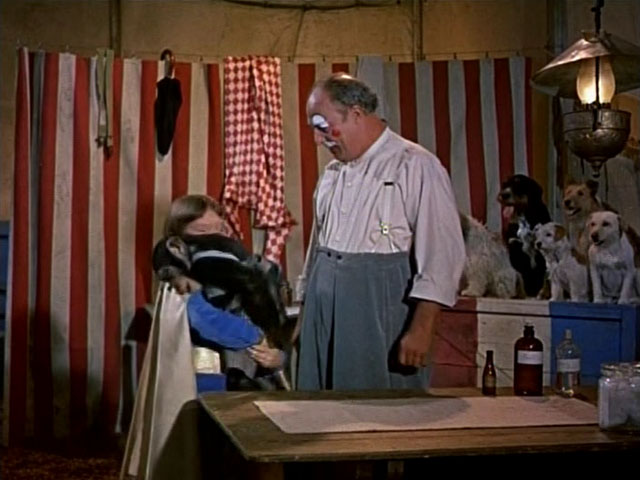 16. Mr. Stubbs down
Harry arrives and takes Toby back to the circus.
The hunter finds the chimp alive and brings him to the circus where he is treated by Sam.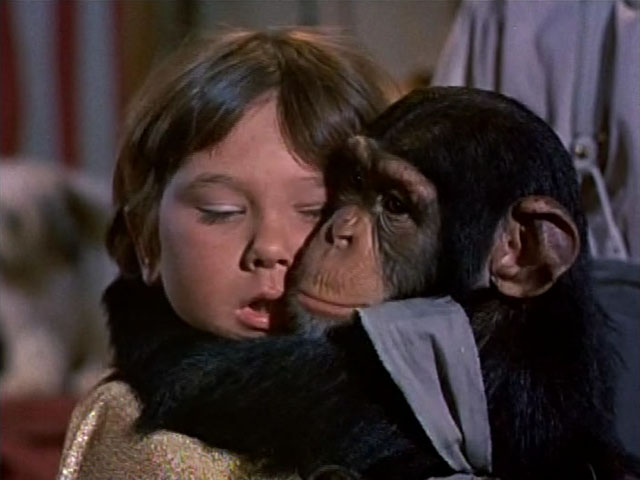 17. Mr. Stubbs revived
Toby's parents arrive but it is clear that Toby will stay with the circus as all of his friends are there.

18. A Boy and his Friend