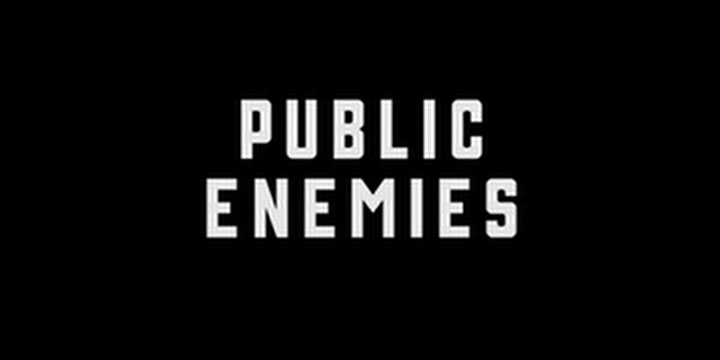 1. Title
It is 1933, the fourth year of the Depressions, and crime is rampant.
Career criminal John Dillinger breaks out of prison and recruits a gang.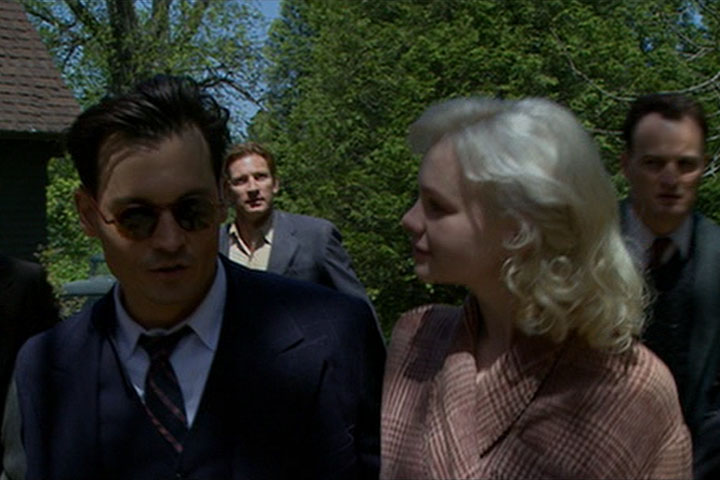 2. John Dillinger
John also likes girls.
Dillinger's gang robs a bank using high technology weapons including machine guns.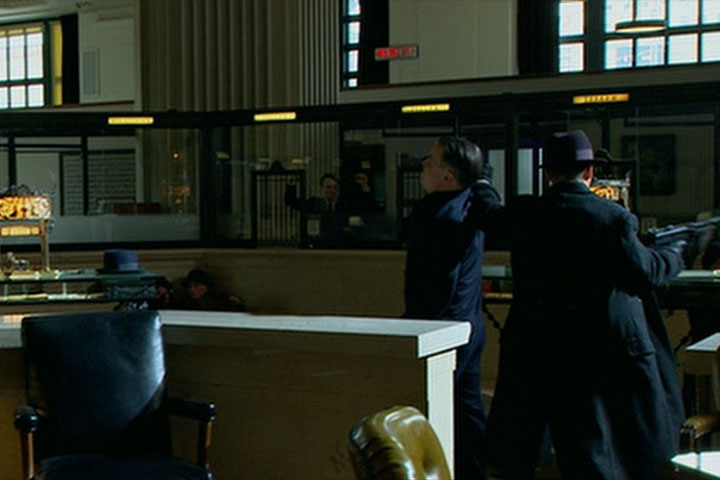 3. Bank robbery
A bank official is taken to open the door leading to the safe.
A pile of paper currency is seen on a table.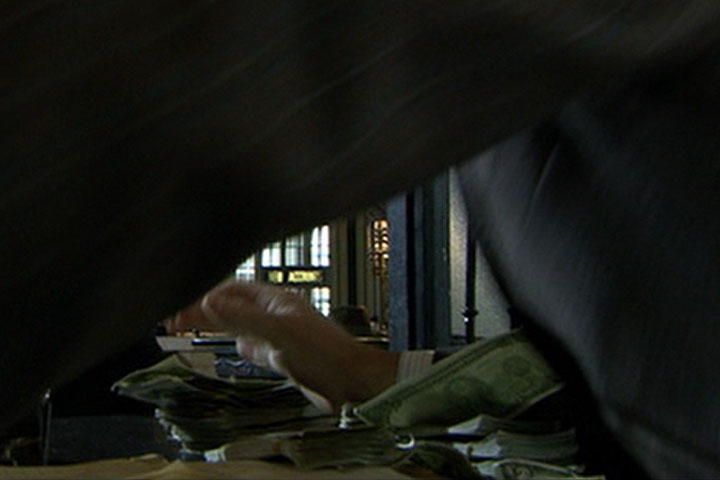 4. Money on the table
Bills of $100 are seen.
A customer is about to deposit some currency and coins which lay on the teller's table along with a
yellow deposit slip.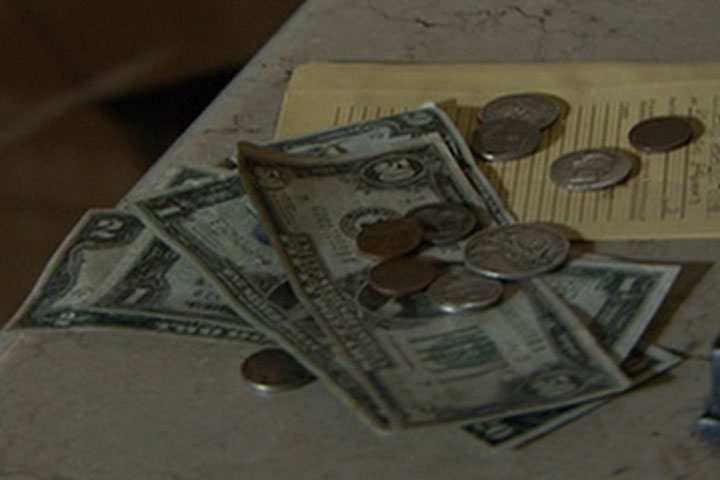 5. Bills and coins
The coins include Lincoln cents, Washington quarters, Walking Liberty half dollars, and Buffalo nickels.
The bills include $1, $50, and the uncommon $2 notes.
Dillinger asks the man "Is that your money?".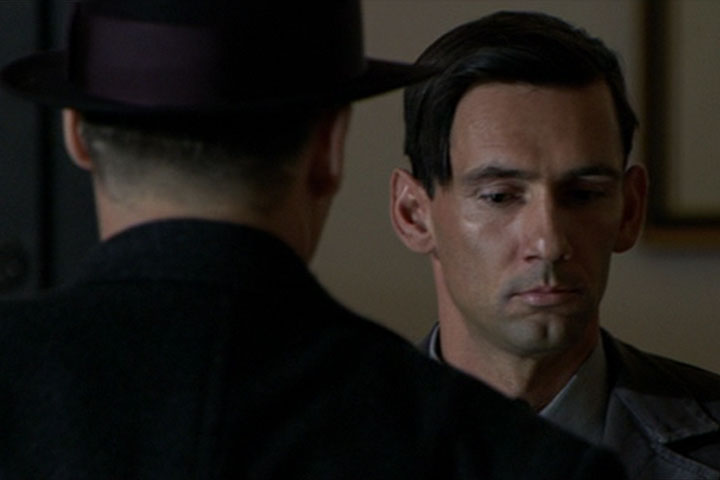 6. Is that your money?
The man replies "yes" and Dillinger leaves the money as he only wants the bank's money.
Hoover testifies at a Senate hearing and a senator asks him an embarassing question.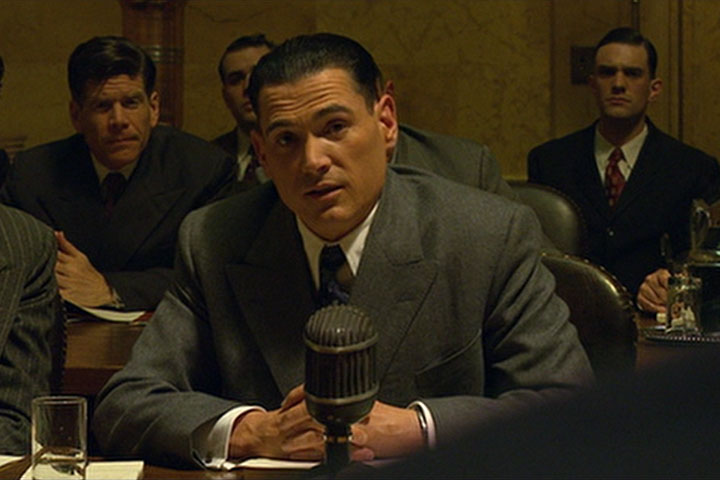 7. J. Edgar Hoover testifies
He is asked "have you ever personally arrested anyone"" and he replies "no".
Meanwhile, the gang is visiting nightclubs and John meets Billie Frechette.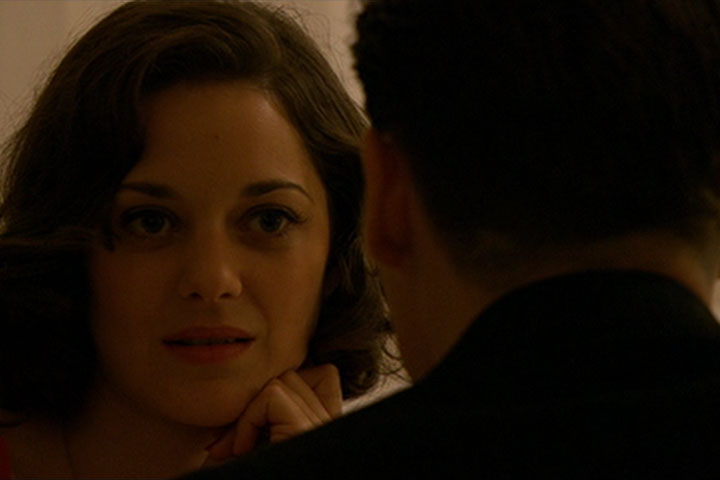 8. John finds love
John and Billie become lovers. John takes his gang to Tucson where they are arrested.
John is sent to Indiana by airplane to be tried for his crimes.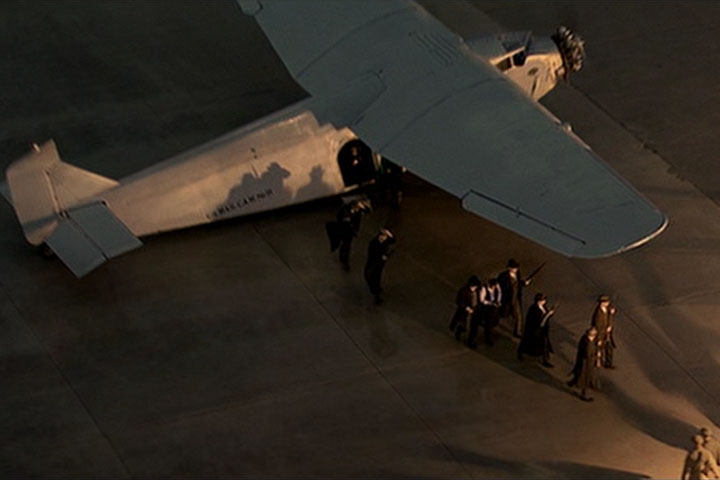 9. John brought to Indiana
John has become a celebrity and news organizations follow him.
He is locked up in an Indiana jail but soon escapes again.
He meets his gang and do another robbery, then head for the Little Bohemia Lodge in Wisconsin.
While there, one of the gang handles the cash.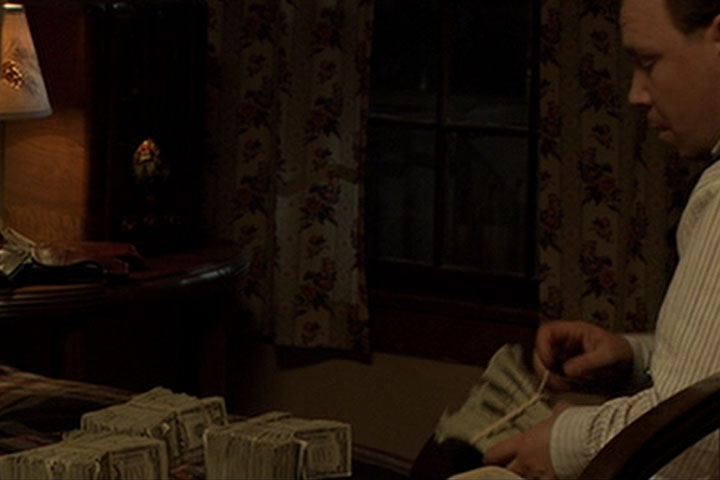 10. Bundles of cash
Billie is arrested, Hoover finds out about John's vacation, and sends agents to the lodge.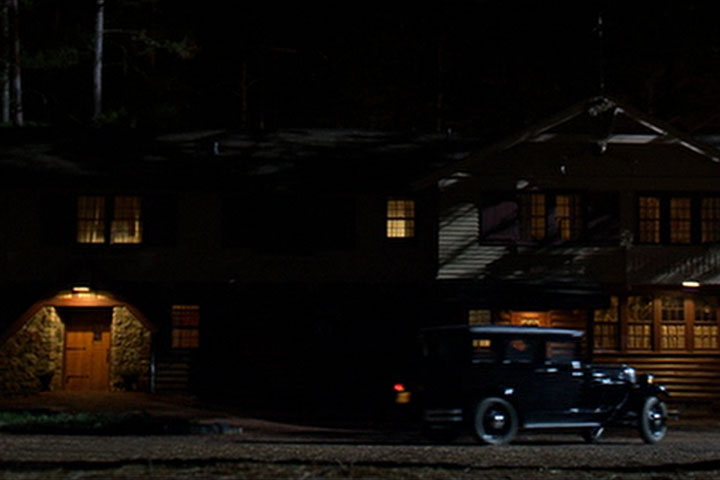 11. The Little Bohemia Lodge
A gunfight ensues between Federal agents and John's gang killing members of both groups,
but John manages to elude capture and heads to Chicago.
Anna Sage, a local madam and friend of John, agrees to inform the police in exchange for immigration help.
John decides to go to the movies and checks the newspaper schedule.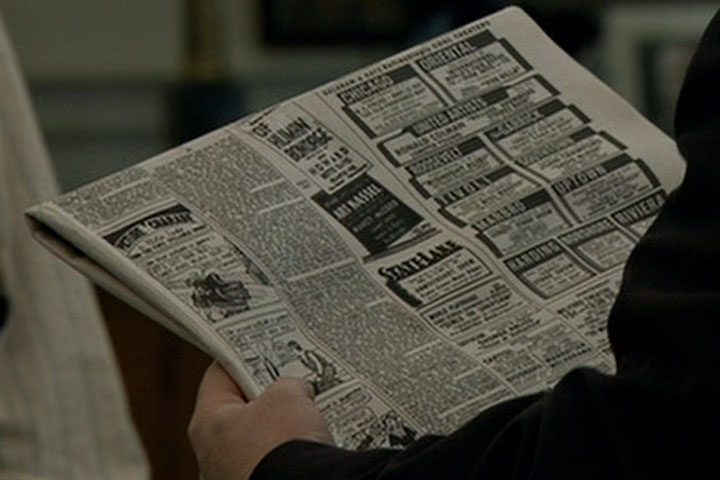 12. Checking the newspaper theater schedule
He takes Anna to the Biograph Theater on Chicago's North Side.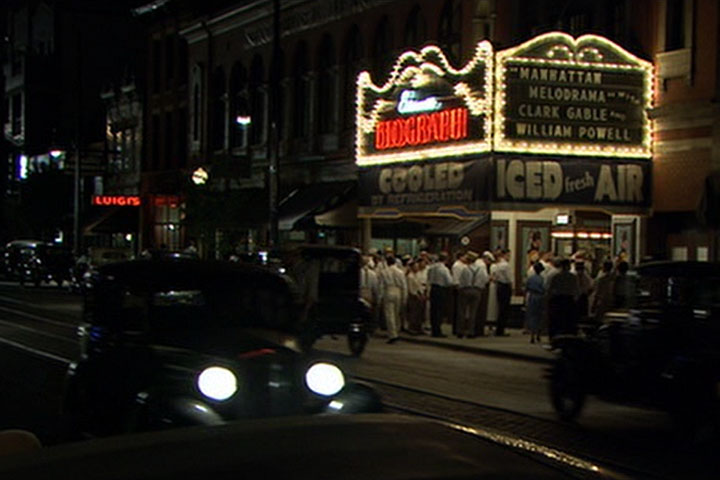 13. The Chicago Biograph Theater
The film shown is the 1933 MGM film "Manhattan Melodrama" which stars Clark Gable, William Powell,
and Myrna Loy. Gable is a gangster, Powell a politician, and Loy the girl between them.
The Biograph Theater is still standing and is very proud of it's connection with John Dillinger.
The agents get the tip from Anna and head for the theater.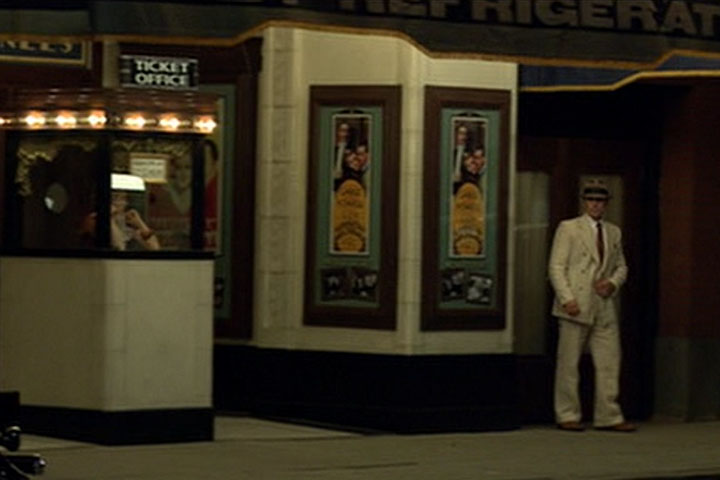 14. Agent waiting
John and Anna watch the film, and when it ends, they leave.
The agents and police are waiting.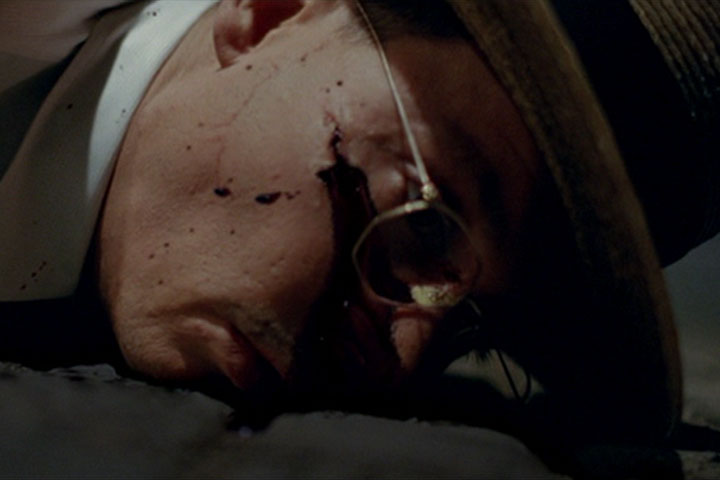 15. Crime does not pay