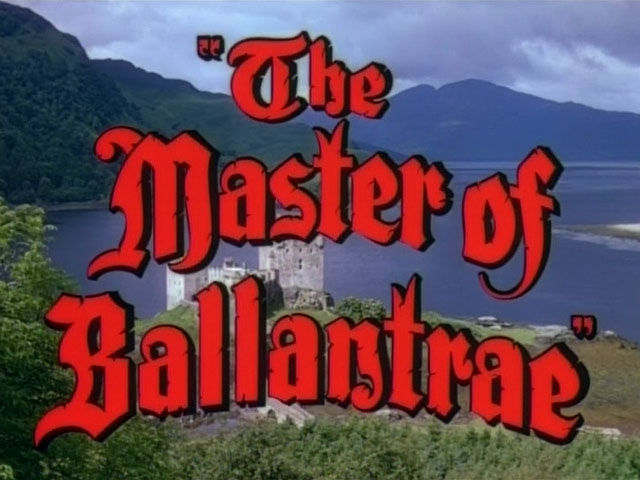 1. Title
Jamie and Henry Durie are brothers and sons of Lord Durrisdeer and live on the Ballantrae estate
in Scotland in 1745.
Jamie wants to join the army of the Scottish Stuart king to fight the English king George II.
The Lord's councilor suggests that Henry stay home as those on the losing side will be
harsly treated by the winning side.
Jamie agrees but Henry wants to join the fight.
Jamie suggests that he flip a coin to decide which brother goes to fight for Scotland.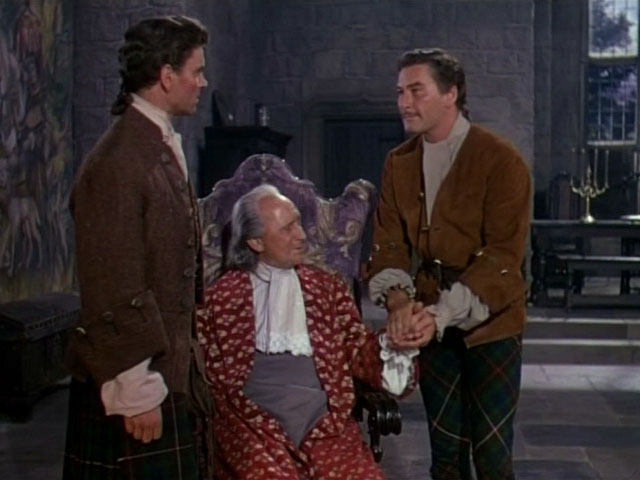 2. Two brothers flip a coin for service
Jamie pulls out a gold coin to decide the issue.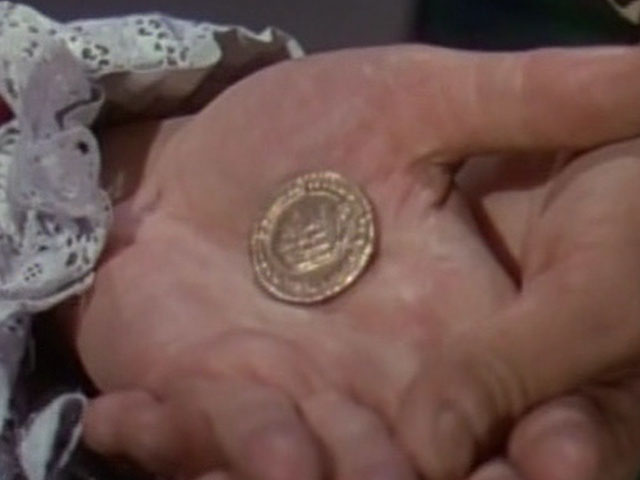 3. The coin
The prop coin appears to be a copy of an Islamic or Arabian gold coin of which there are many types.
It would be hard to decide which side is "heads" or "tails".

A Crusader imitation of an Islamic Fatimid gold dinar:
4. Crusader imitation of Islamic Fatimid gold dinar
Gold, 20mm, 3.90gm
Obverse and reverse: Imitation Arabic legends and quotes from the Koran.

Jamie calls his coin "heads" and goes off to fight at the Battle of Culloden.
He says goodbye to his girlfriend Jessie Brown and his fiancee Lady Alison.
The British are victorious and their soldiers are hunting down the Scottish soldiers.
Jamie meets an Irishman, Colonel Francis Burke, who also fought in the battle on the Scottish side,
and they flee to the coast to get a ship to France.
An informer directs some British soldiers to Jamie who is shot by them.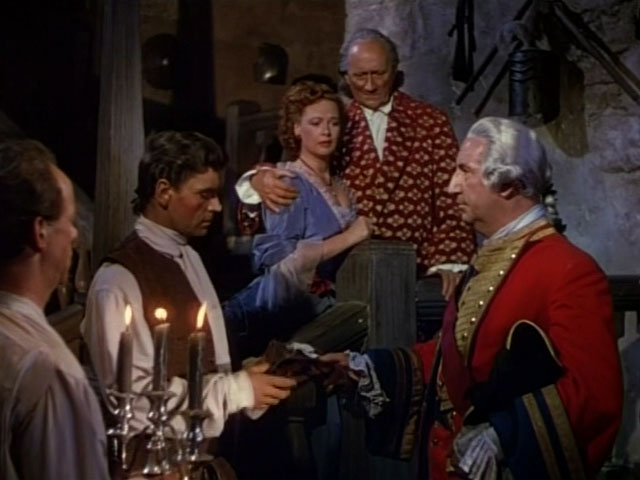 5. Jamie's hat found but not him
Jamie is believed to be dead, but he makes a quick visit to his brother before joining a ship to France.
The ship is captured by pirates who recruit Jamie and Francis as crewmen and head for the Caribbean.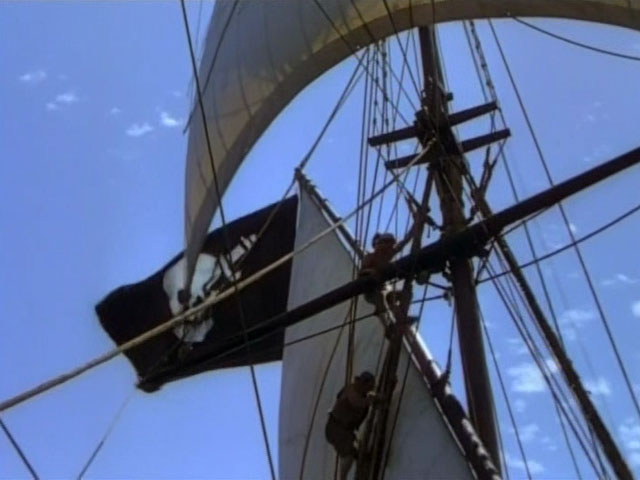 6. The ship's flies the black flag
Jamie impresses the French pirate Captain Arnaud as a cultured gentleman who can recognize
valuable items like a "Ming vase".
The ship has a more traditional crew.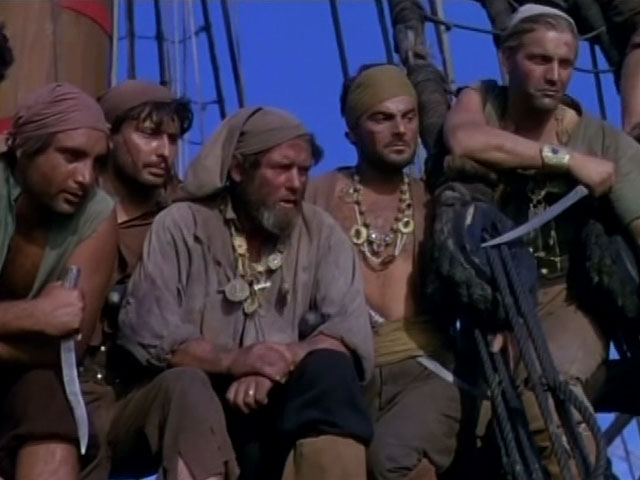 7. Pirate crew
The ship heads for Tortuga, a pirate hangout, and the man go ashore.
A pirate captain of another ship wears his fancy uniform with various medals.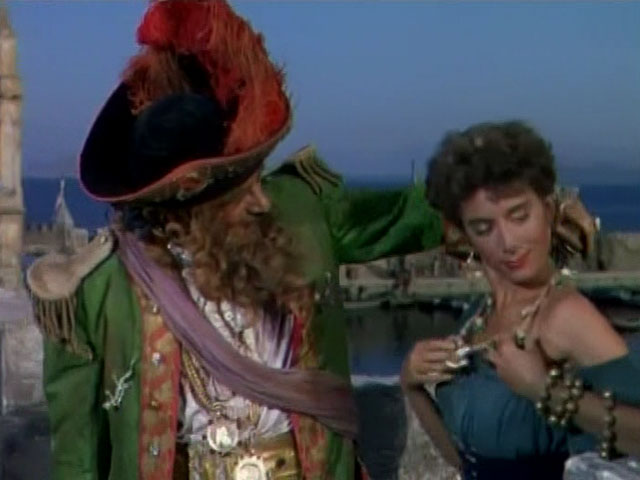 8. Pirate captain wearing medals
Jamie convinces Arnaud to attack a galleon, and after successfully taking the ship, the two men fight
with swords over control of the ship.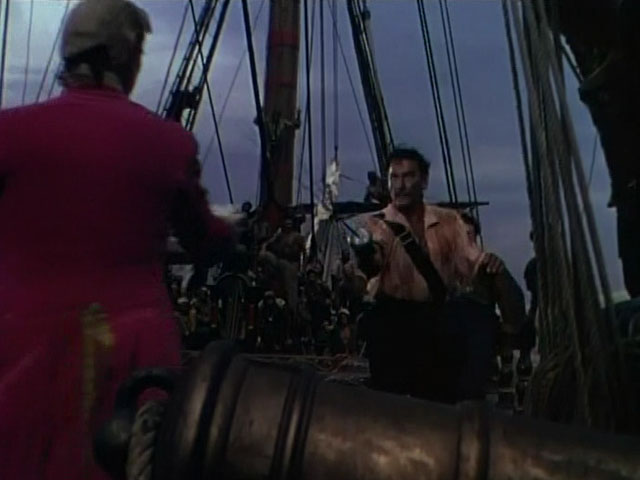 9. Jamie fights Captain Arnaud
Jamie bests the captain, takes his cut of the pirate treasure, and heads for Scotland with Francis.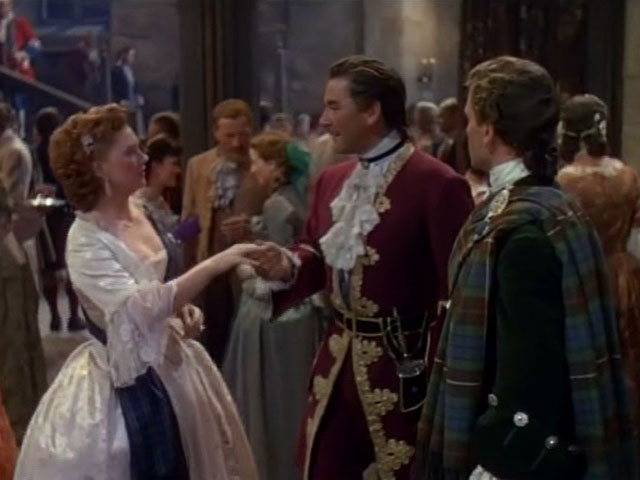 10. Jamie arrives home
Jamie arrives at the estate, surprising almost everyone, including his old girlfriend Lady Alison,
who is about to marry his brother.
Some British wedding guests spot Jamie as a fugitive and a swordfight ensues.
Jamie and Francis are arrested, but with some help, are able to escape.
Lady Alison joins them as they head into the hills.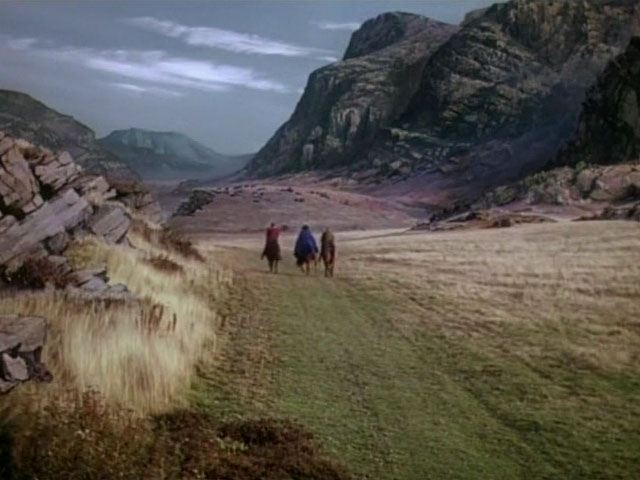 11. Jamie, Francis, and Lady Alison ride off