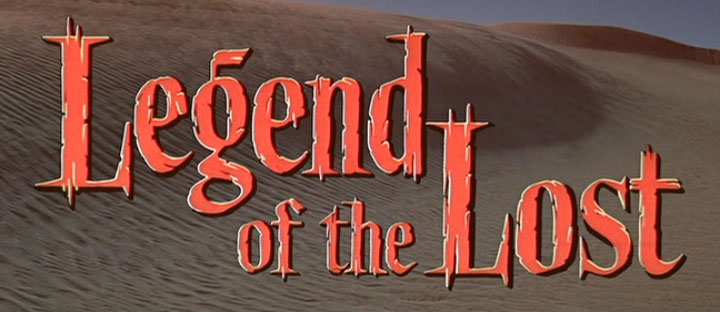 1. Title
Although it is not mentioned in the film, Leptis Magna was the birthplace of the Roman Emperor
Septimius Severus, who was born there in AD 145 and was emperor from AD 193 to 211.
A coin of Septimius Severus, minted in AD 200: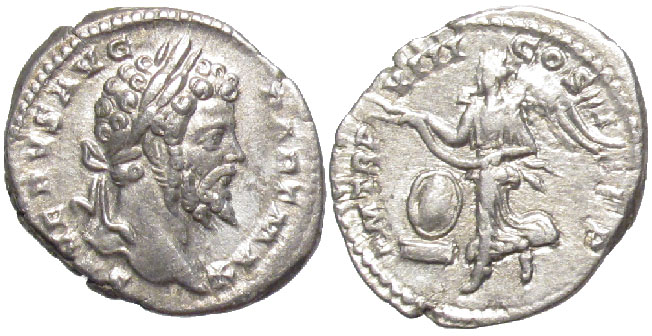 2. Septimius Severus denarius - Victory Parthia
Obverse:
Laureate head right
SEVERVS AVG PART MAX

Reverse:
Victory flying left holding open wreath in both hands over round shield set on low base.
PM TRP VIII COS II PP

3. Timbuktu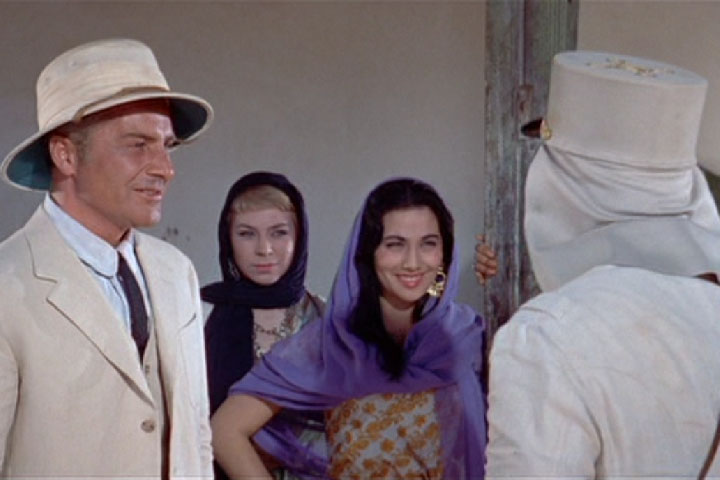 4. Paul arrives
He meets Prefect Dukas, the local police official.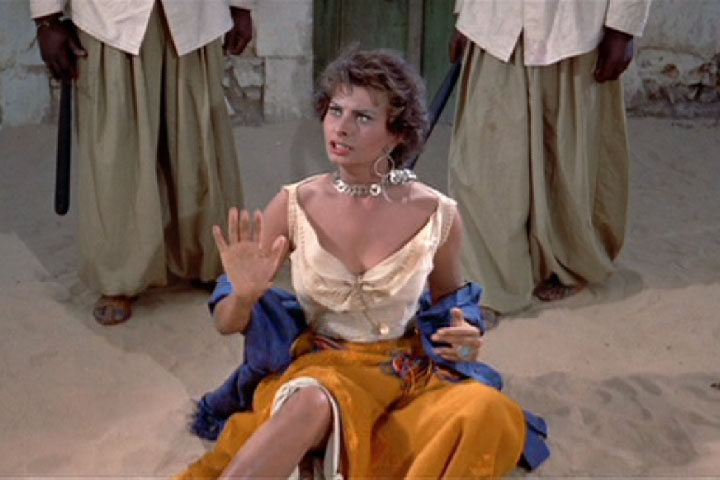 5. Dita
Dita, having stolen Paul's watch, awaits the arrival of the police.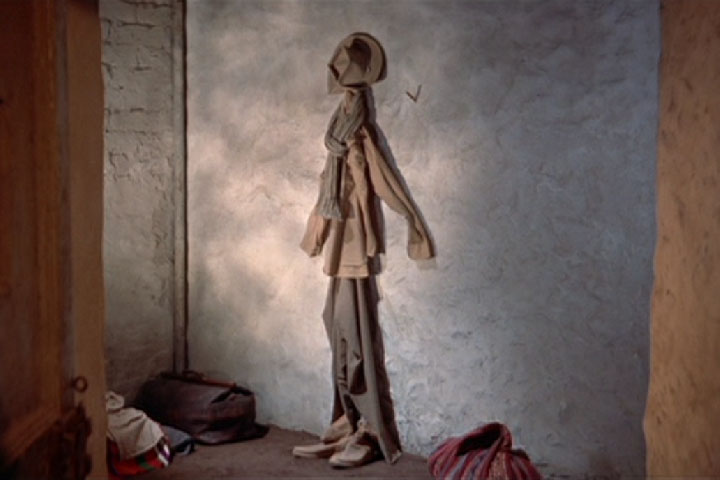 6. Hat
In the town jail, a familiar looking hat.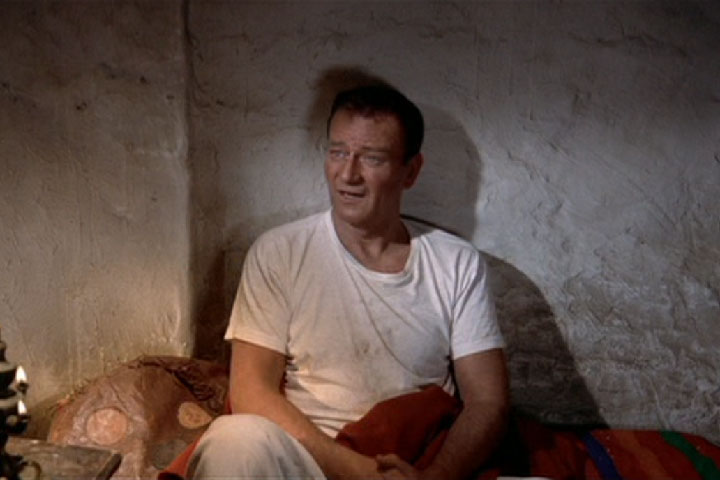 7. Joe
No, not him, but well-known, anyway.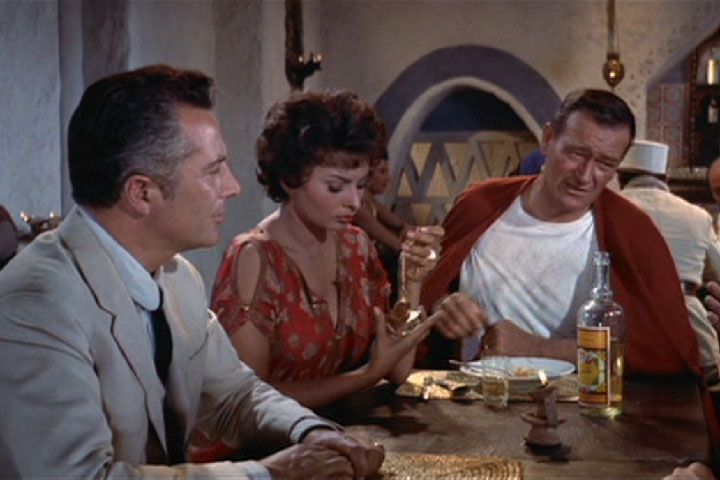 8. Meet
The three meet and the two men discuss the trip. Dita wants to go along.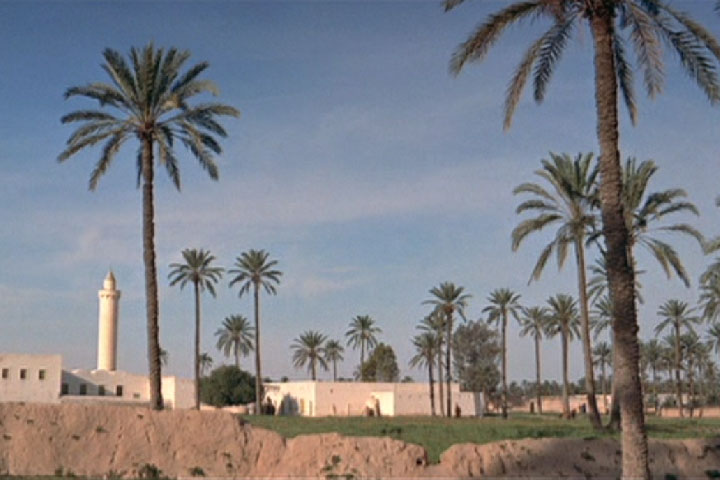 9. Timbuktu
The city of Timbuktu.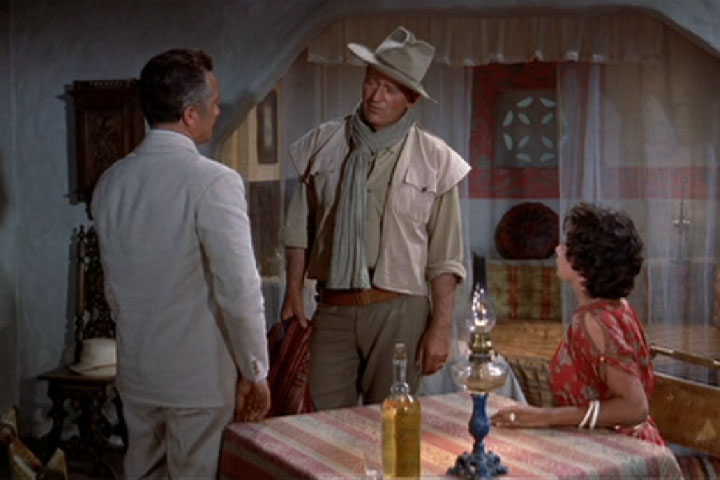 10. Meet
11. Mules
Loading the mules for the trip.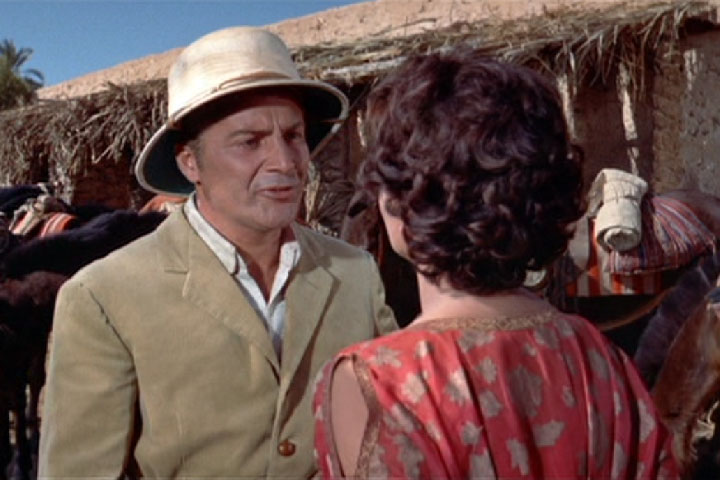 12. No women wanted
Dita wants to go along.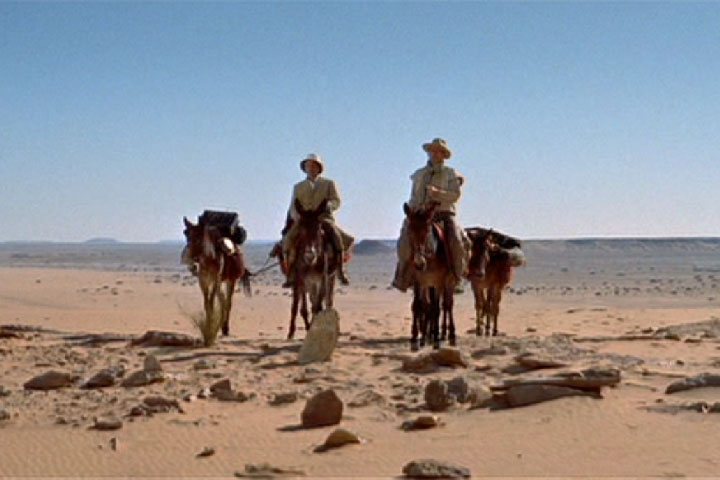 13. Heading out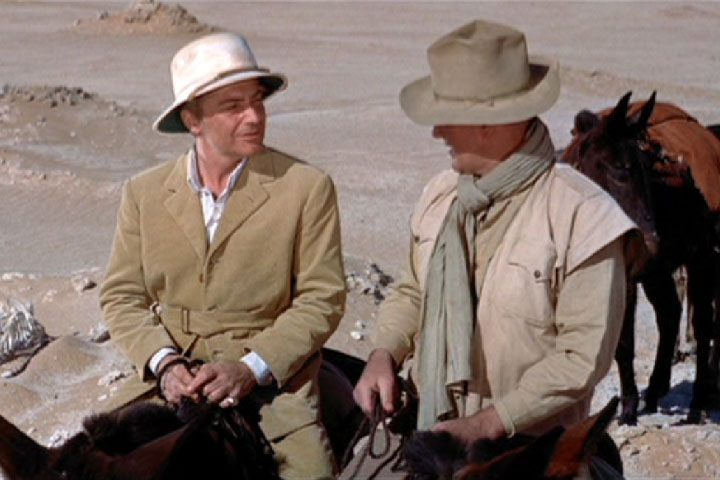 14. Riders
Riding across the desert.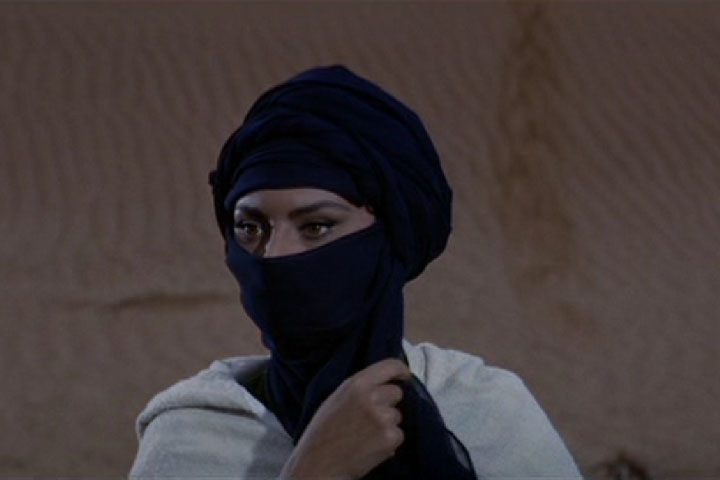 15. Dita arrives
Dita has joined a caravan which drops her off.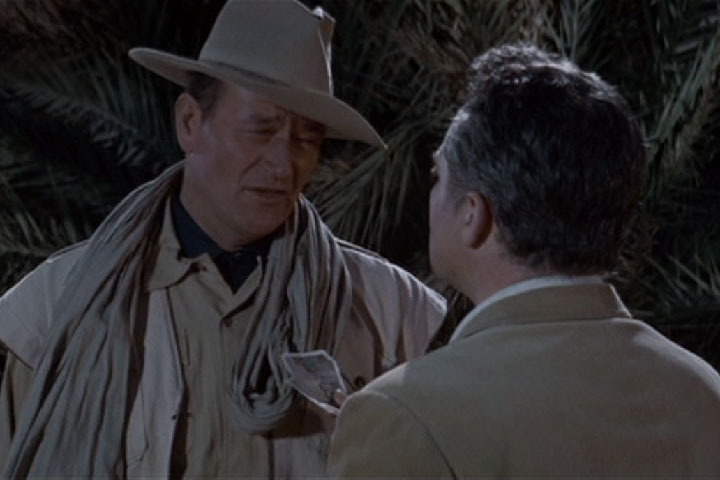 16. Money
Joe wants to send Dita back to town, but Paul now wants her along and pays Joe more money.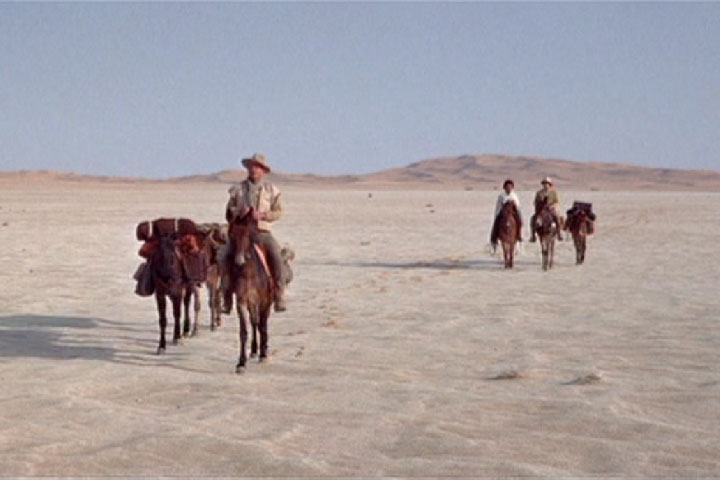 17. Riders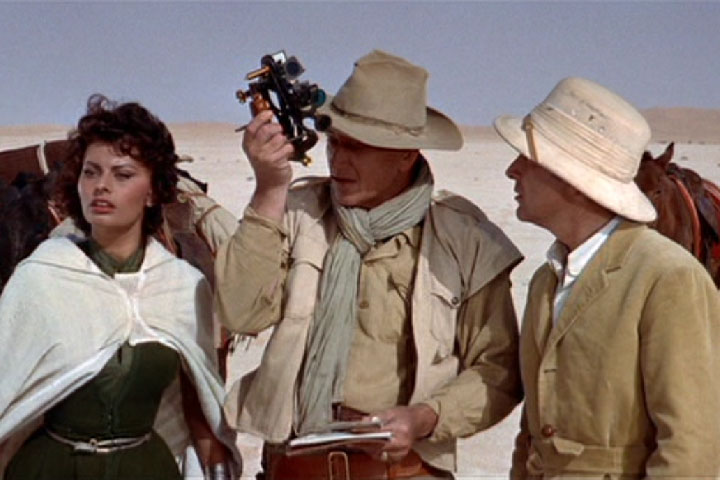 18. Survey
Joe uses a surveying device to find his way.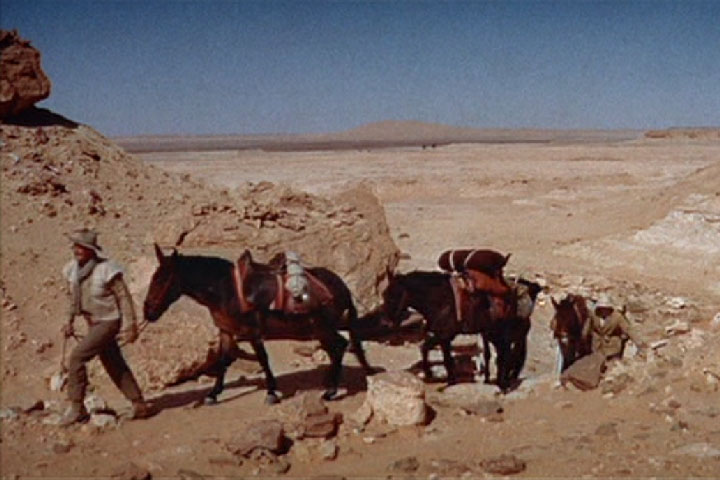 19. Climbing up the rocks
20. Dita has her "Indiana Jones" moment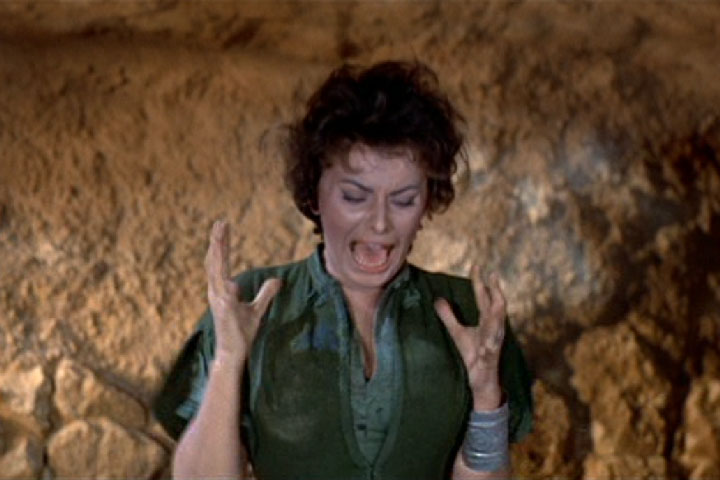 21. Dita finds something on her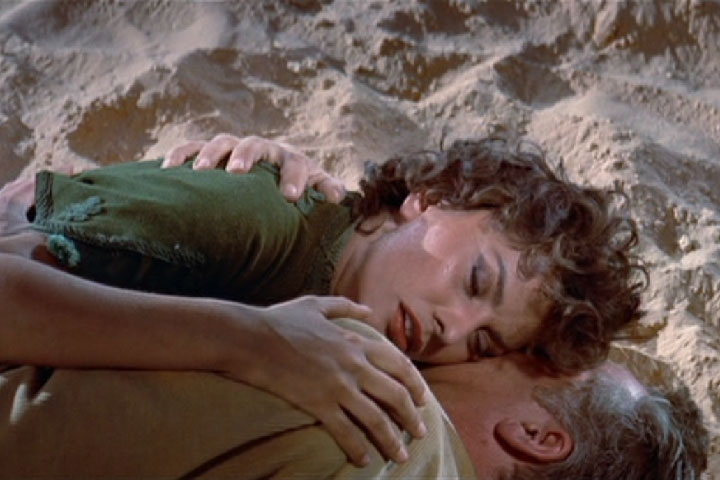 22. Paul and Dita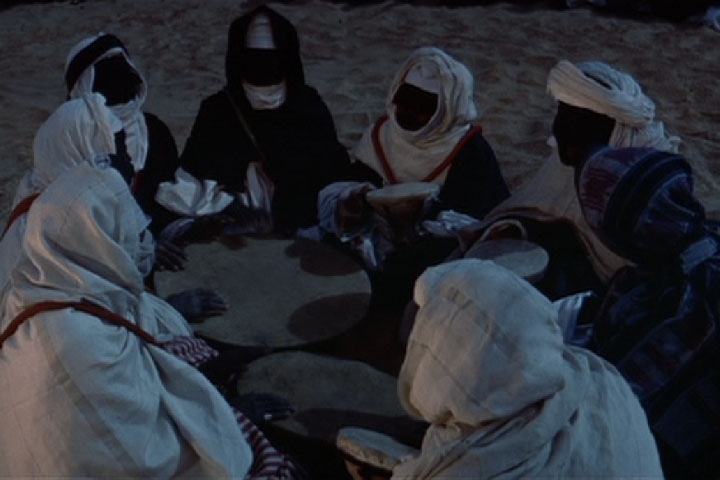 23. Tauregs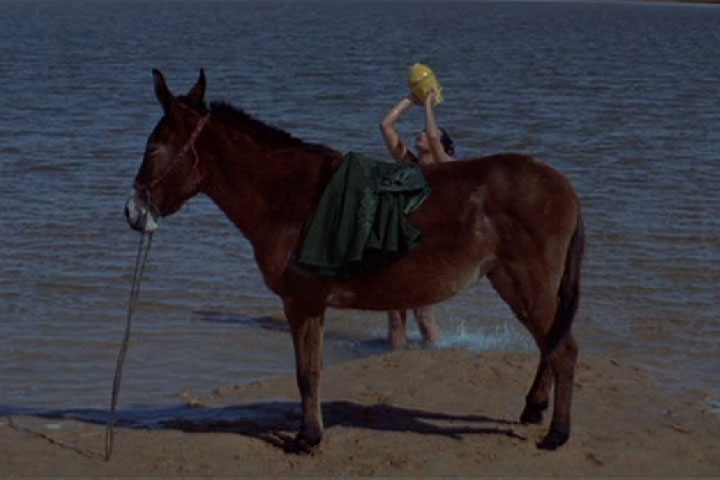 24. Bath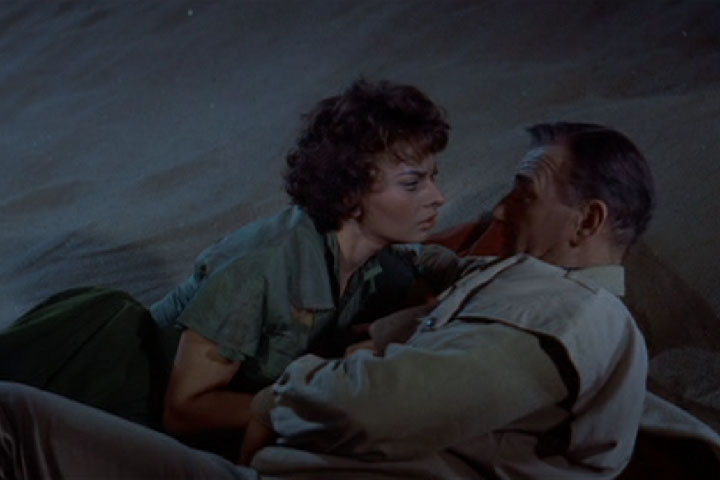 25. Joe and Dita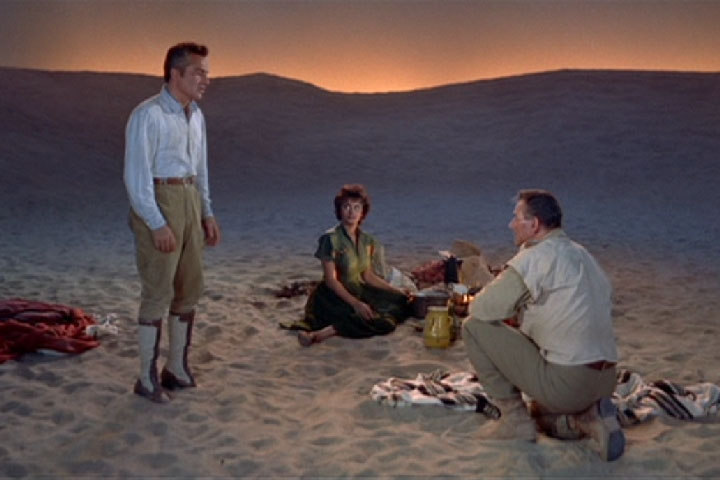 26. Camp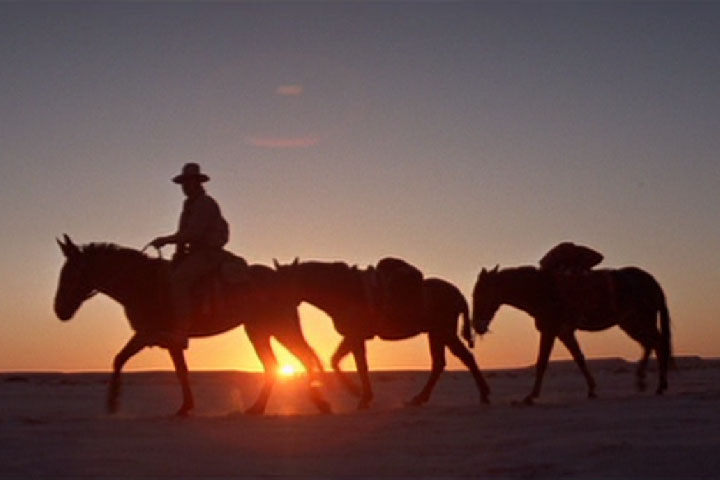 27. Sunset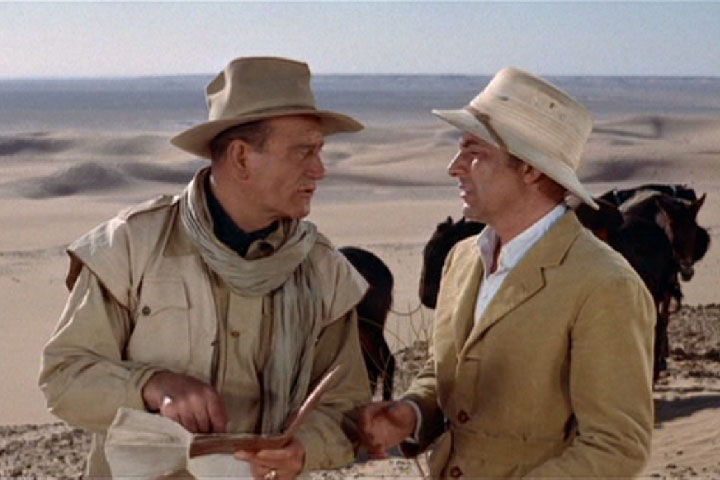 28. Argument
The men start arguing about things.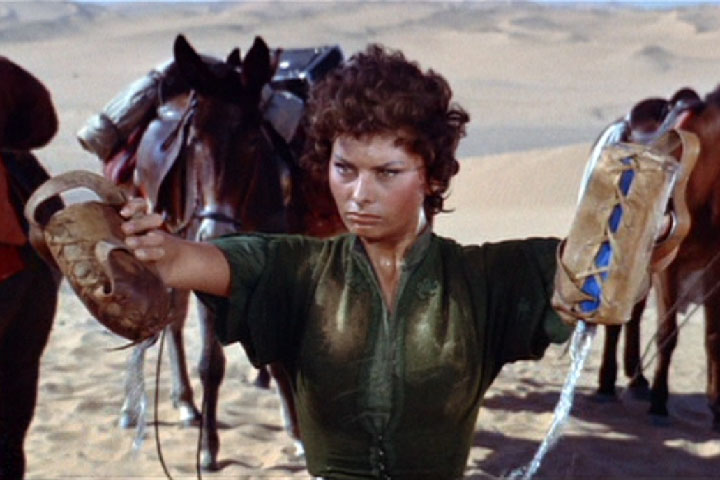 29. Water
Lots of it here, apparently.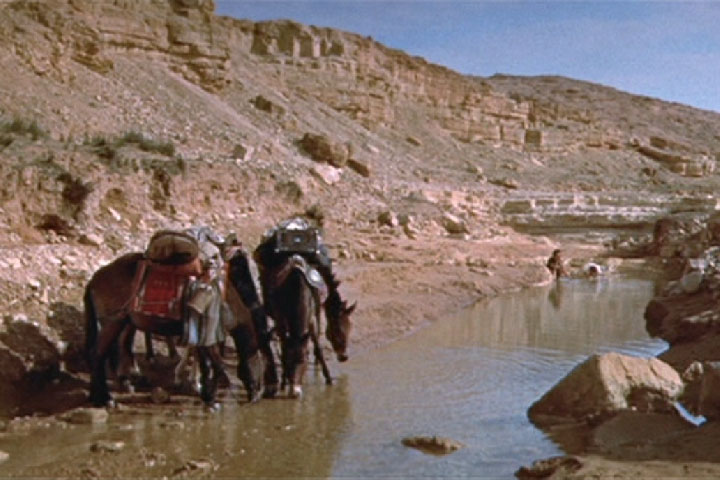 30. Water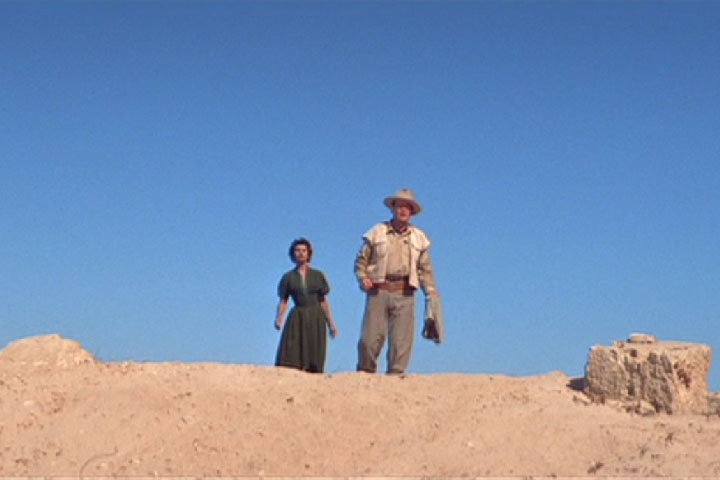 31. The two see something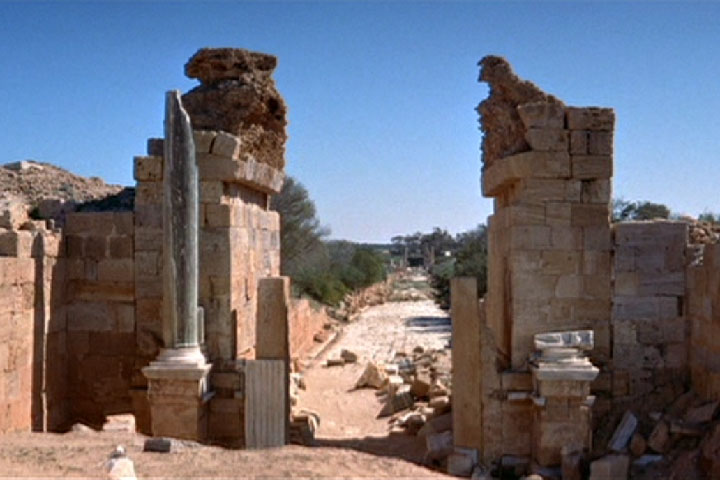 32. Ancient Roman city
It's the "lost city".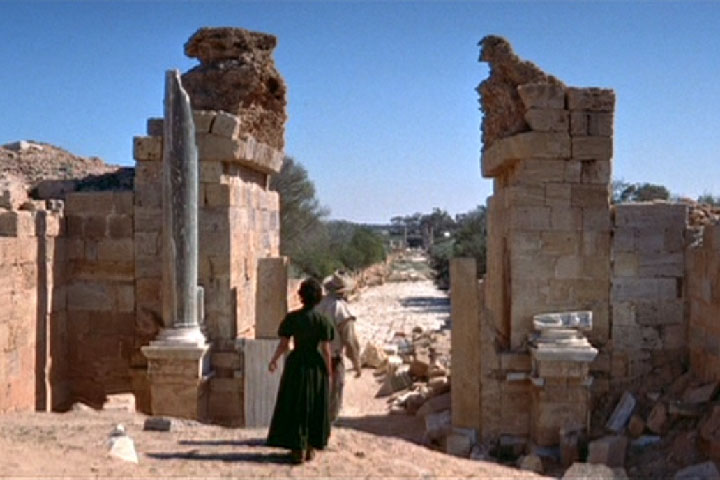 33. Ancient Roman city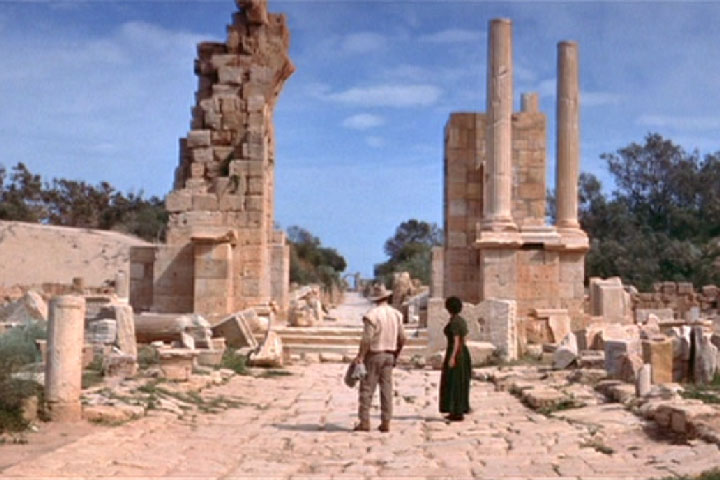 34. Ancient Roman city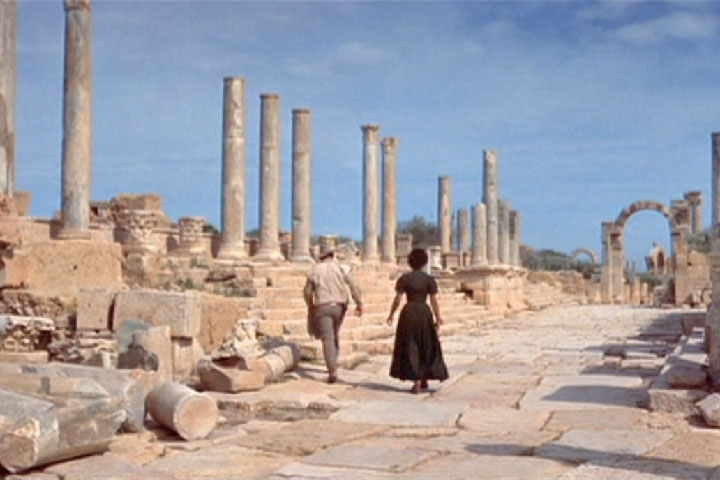 35. Ancient Roman city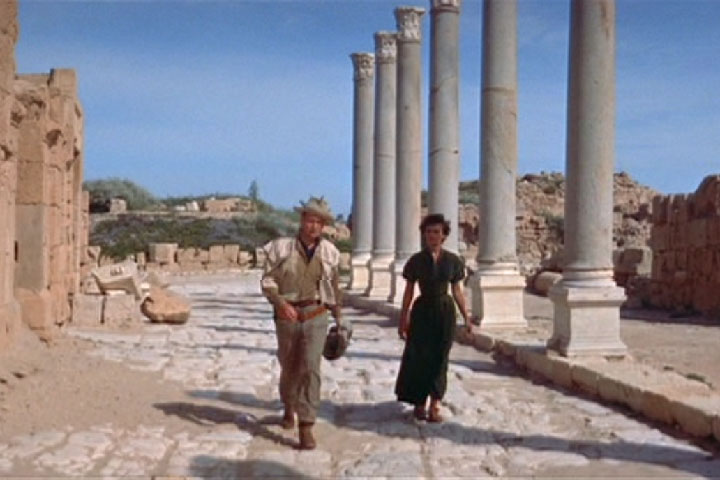 36. Ancient Roman city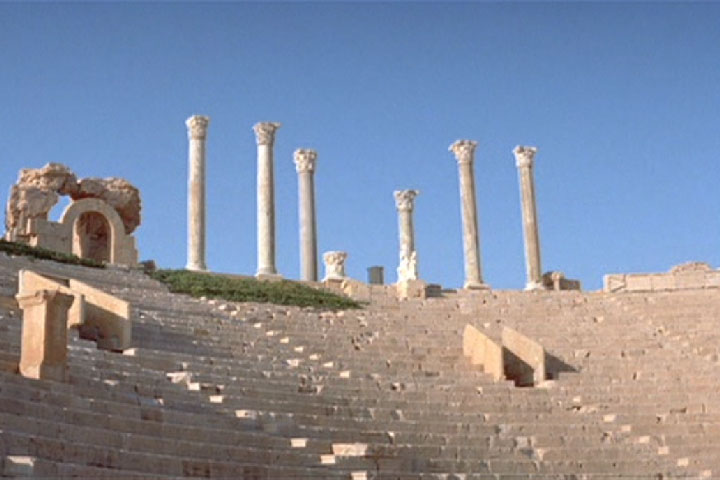 37. Ancient Roman city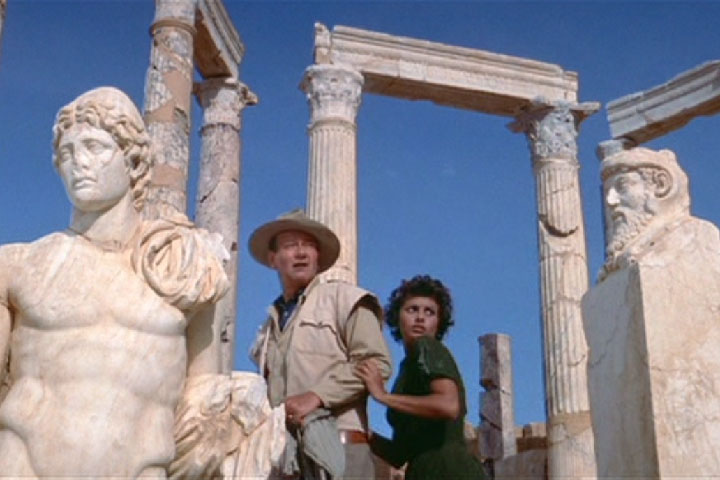 38. Ancient Roman city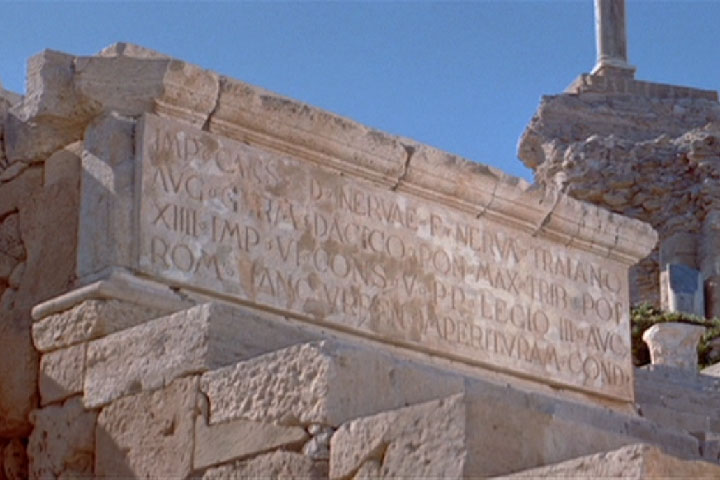 39. Ancient Roman city Trajan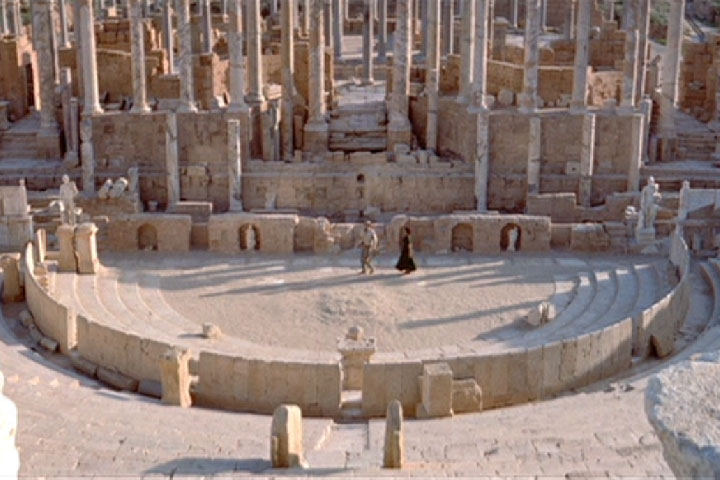 40. Ancient Roman city Theatre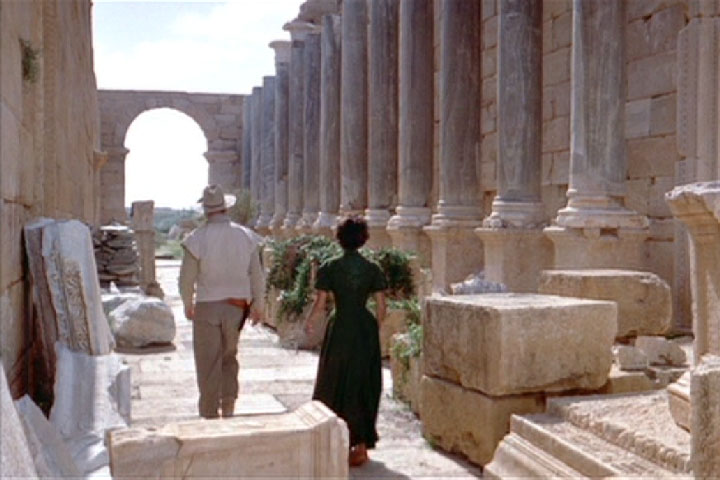 41. Ancient Roman city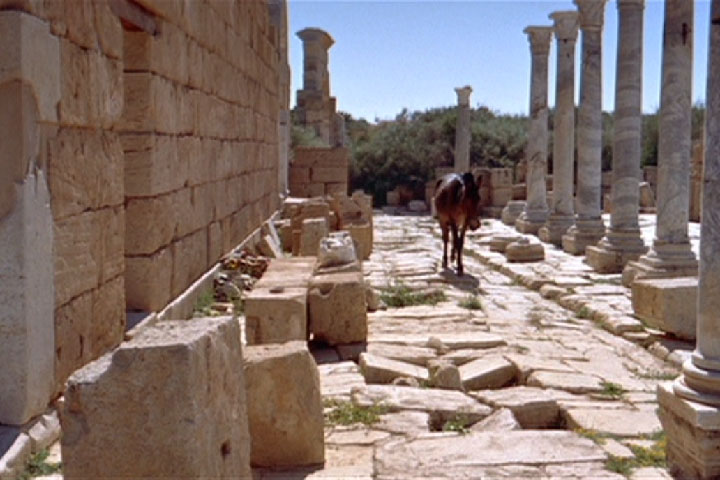 42. Ancient Roman city horse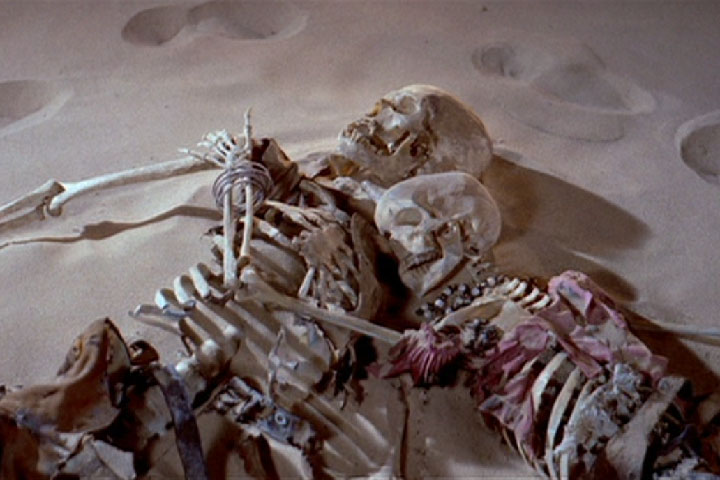 43. Skeletons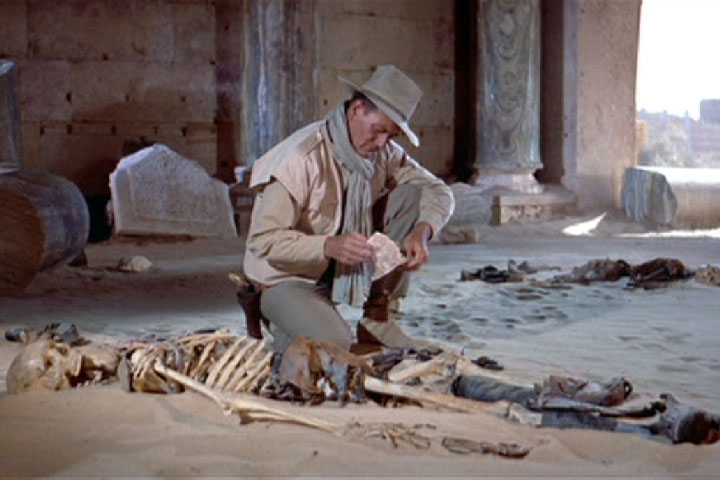 44. Skeleton note
Joe reads a note found with the skeletons.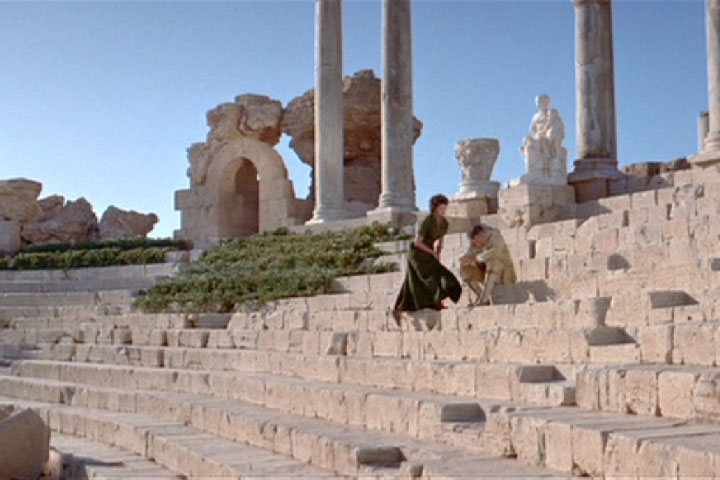 45. Comfort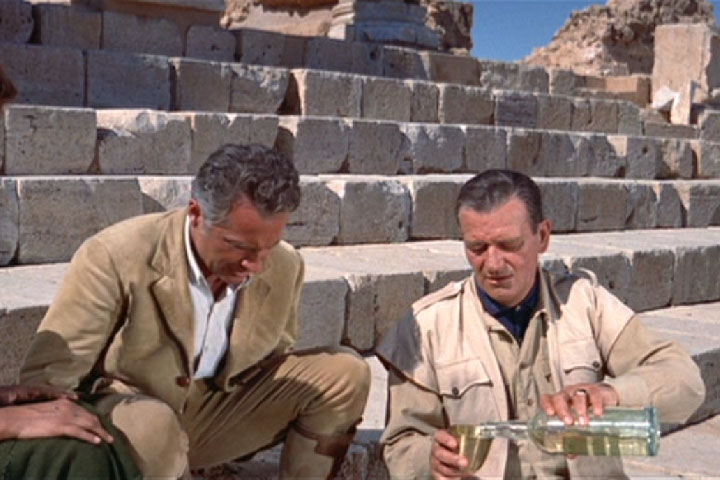 46. Drink
What a place for a drink.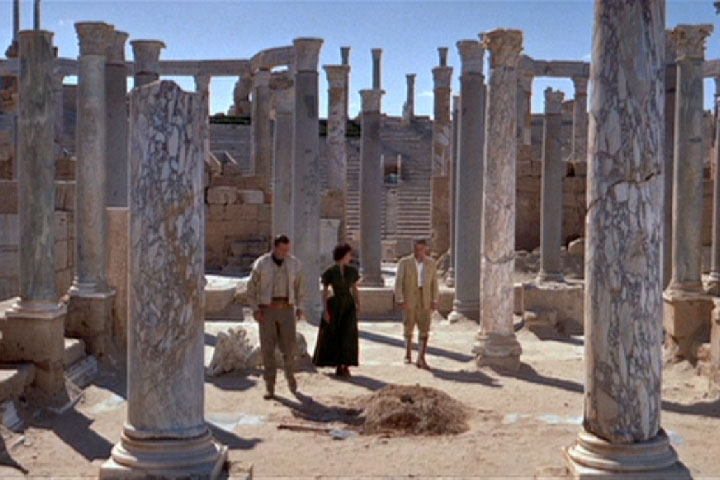 47. Burial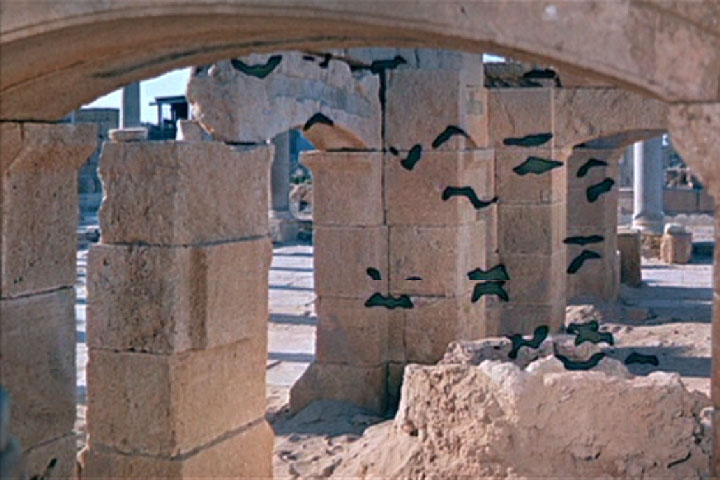 48. Bats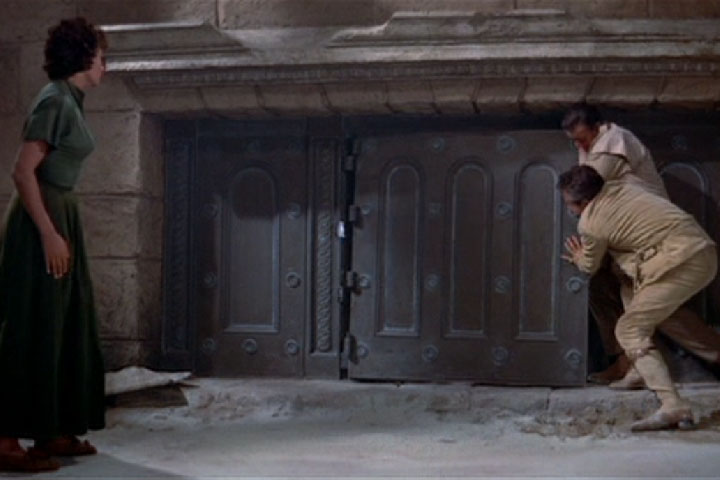 49. Door
They find the Iron Door which leads to treasure.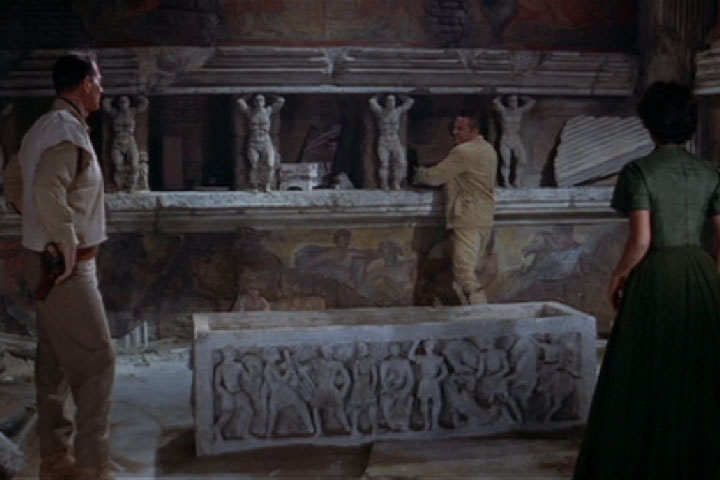 50. Treasure room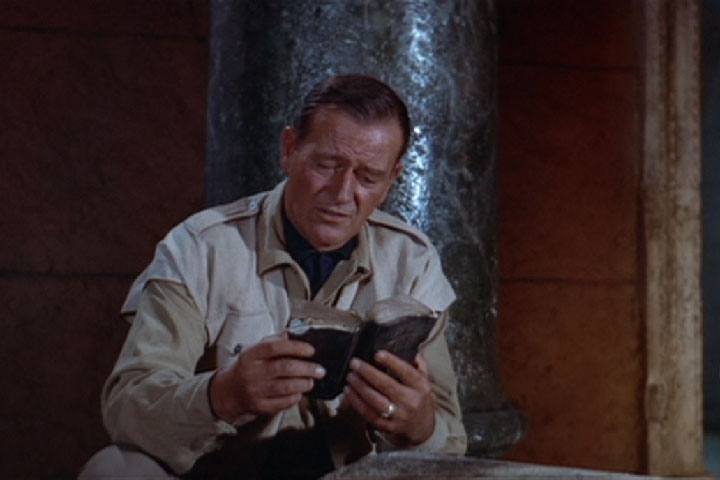 51. Diary
Joe reads from Paul's father's diary.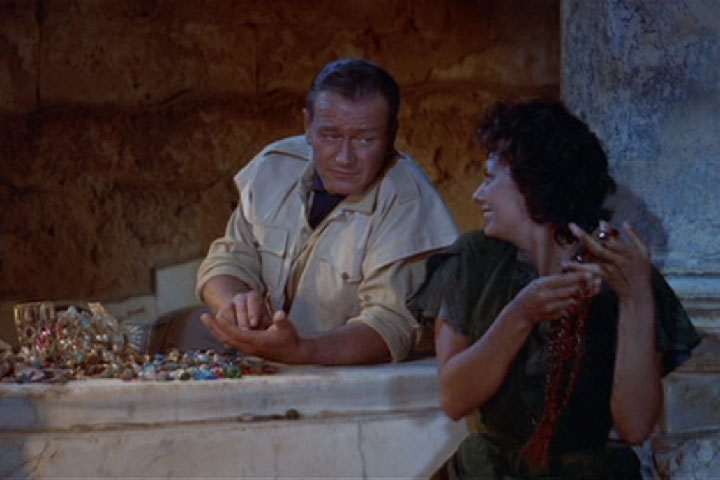 52. Jewels
They manage to find some jewelry.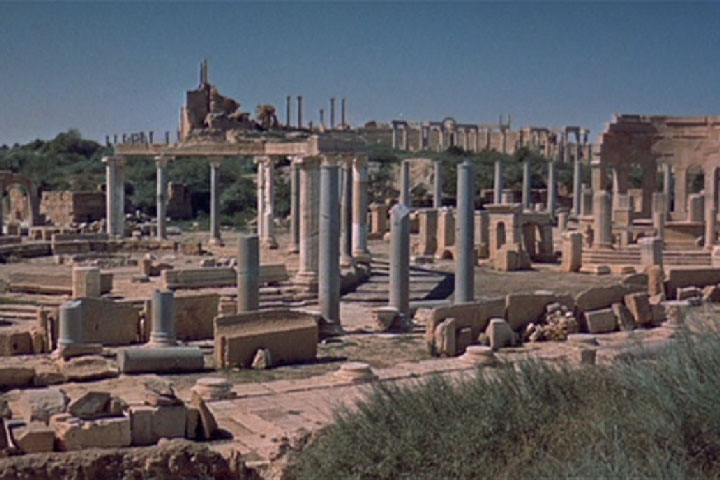 53. Ancient Roman city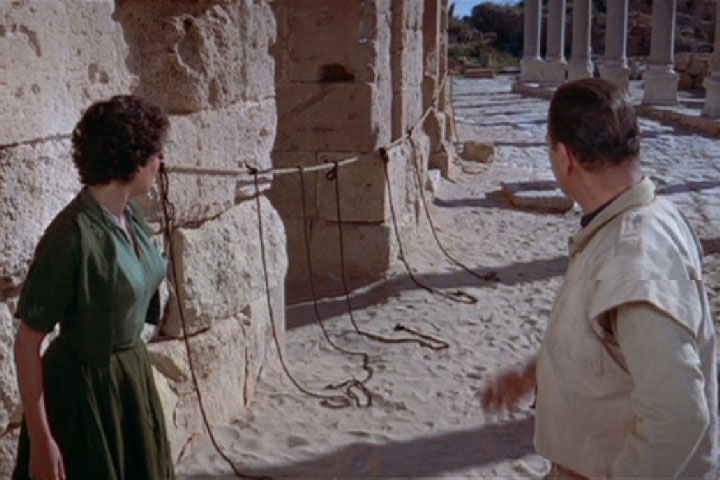 54. Horses gone
Paul has taken the horses during the night.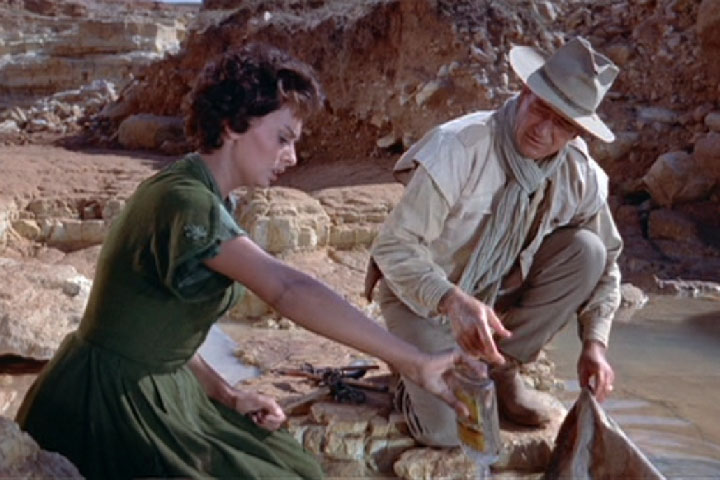 55. Water
Joe and Dita, having walked out, find the water oasis they stopped at on the way in.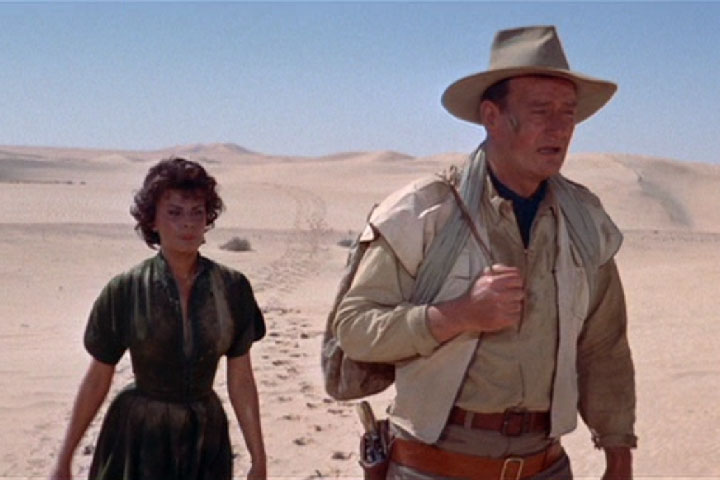 56. Trek
Joe and Dita trekking across the desert.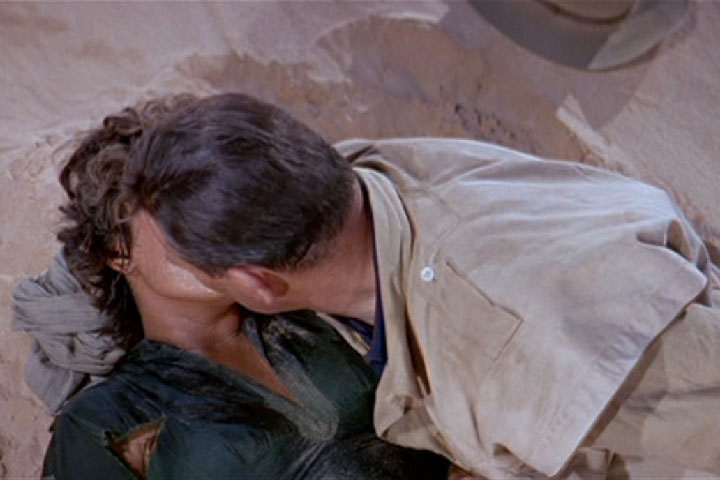 57. Joe and Dita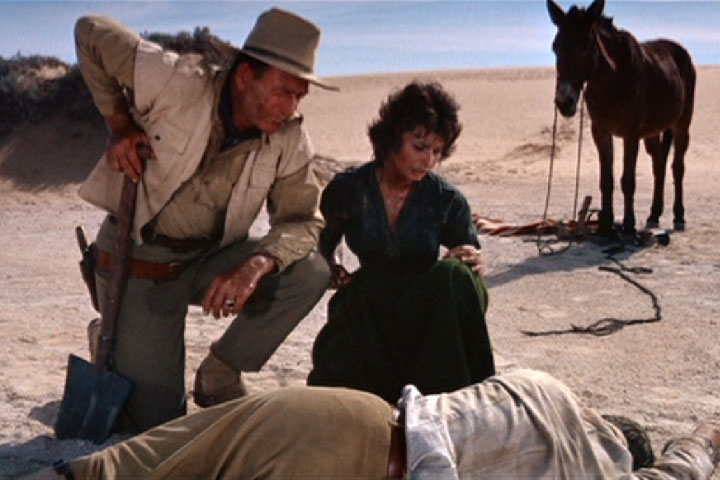 58. Paul on the ground
Joe and Dita find Paul collapsed.

He later revives, pulls a knife, and Dita is forced to shoot him.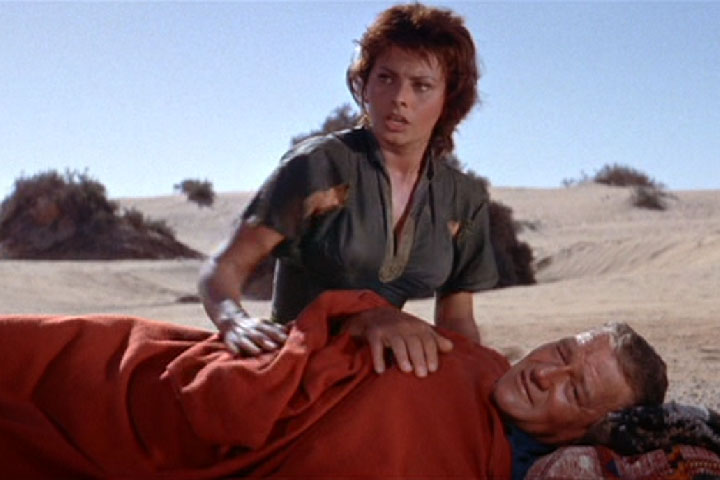 59. Joe, Dita, and a blanket await the end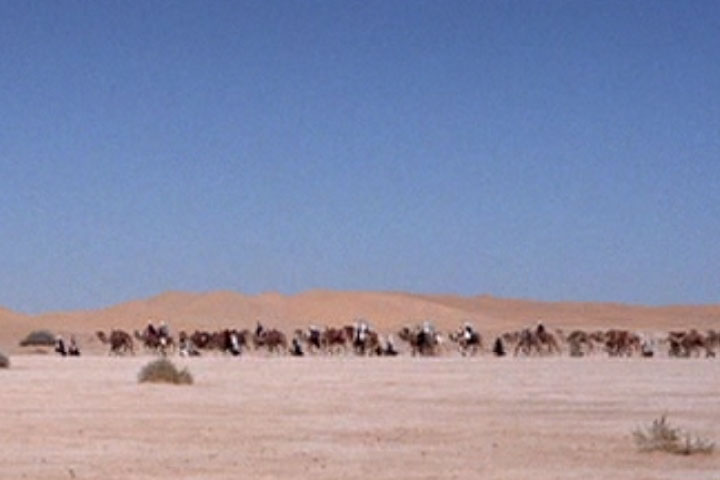 60. Cavalry
The cavalry arrives just in time.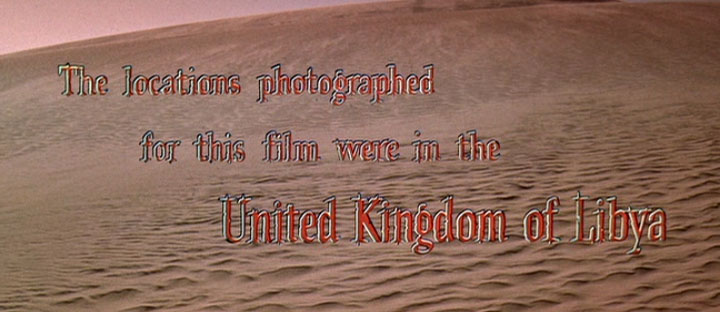 61. The End