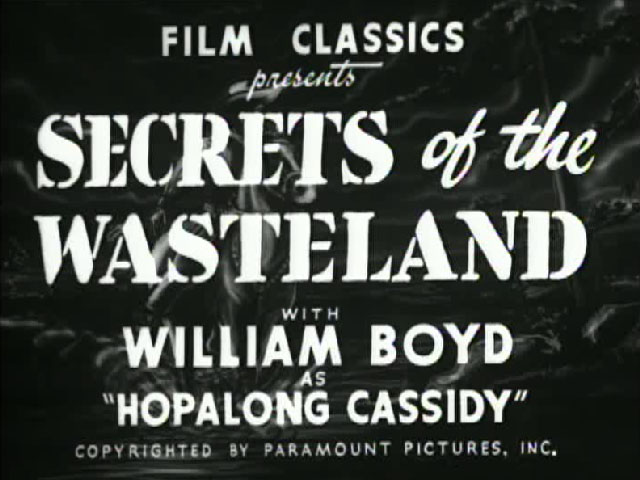 1. Title
Hoppy has two partners in this film, Johnny Nelson is the romantic cowboy and
California Carson is the comic cowboy.
The film was made mostly in the Alabama Hills, a rocky area east of the California Sierra Nevada
mountains, and the filming location for hundreds of movies, mostly Westerns.
In this film, Hoppy guides a group of archaelogists into the Southwest to look at ruins.
They encounter a settlement of Chinese immigrants along with some mild "oriental" stereotypes.
The Chinese are hiding something and some sabotage the expedition.
Some (white) bad guys are also roaming around as they think there is a gold mine in the area.
The film has a happy ending as Hoppy, his pals, and the settlers finish off the bad guys,
and the group finds out what the Chinese have been hiding.
Early in the film, California makes a bet with a local man that he can shoot a hole in a silver dollar.
California already has a silver dollar which has a bullet hole in it.
The man takes the bet, California shoots it, but when it lands on the ground, he swaps a whole coin
for the holed one, causing California to lose his bet.
The Chinese are trying to hide a large agricultural enterprise.
They don't have clear title to the land. Hoppy offers to take their deed into town and record it.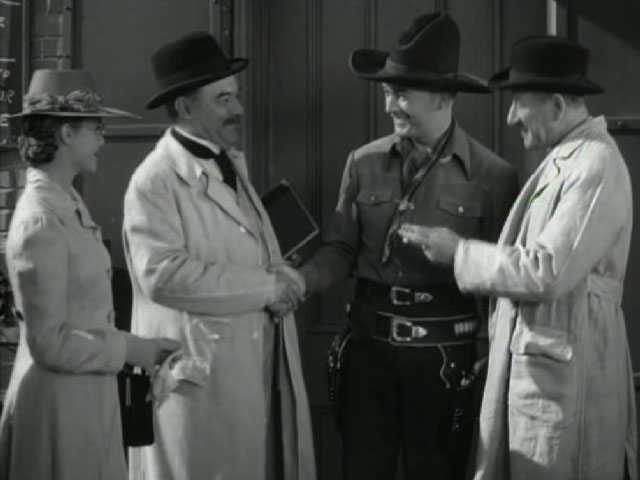 2. Hoppy meets the archaelogists
Naturally, one is a pretty girl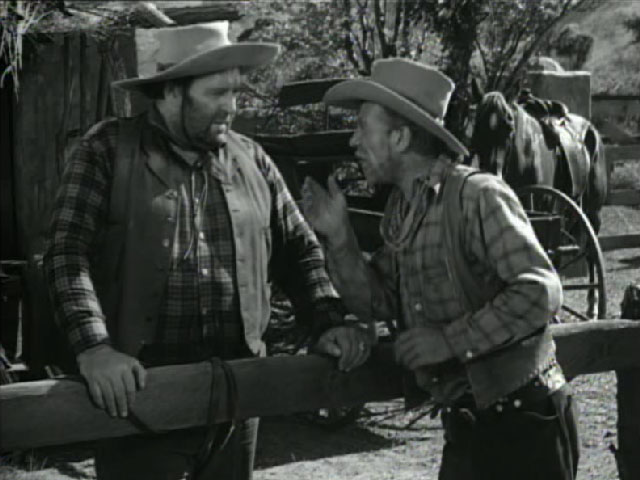 3. 'California' makes a bet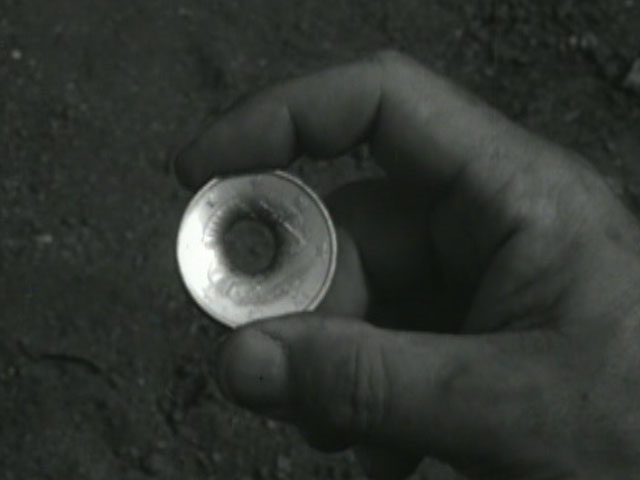 4. Dollar with hole in it already
It appears to be some kind of film 'prop' coin, not a real silver dollar.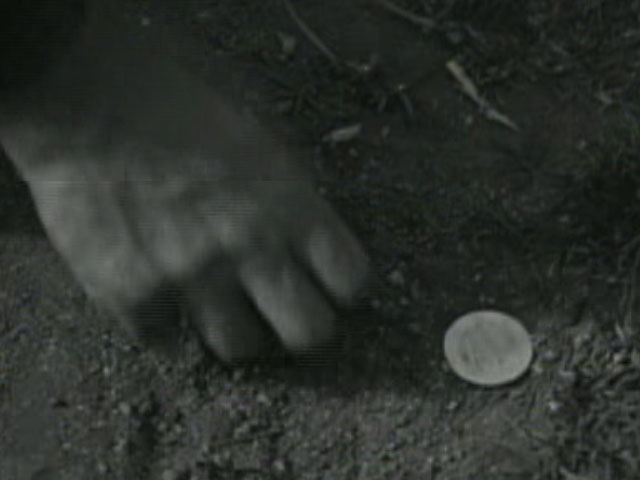 5. Opponent makes a switch
Another 'prop' coin without a hole in it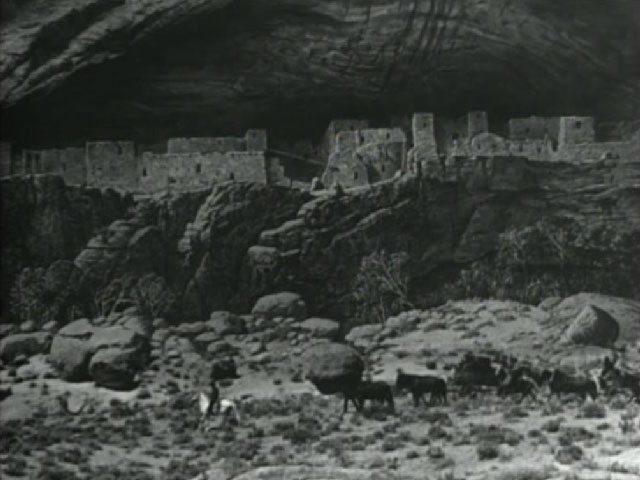 6. Ancient ruins
The background appears to be the Mesa Verde National Park cliff dwellings.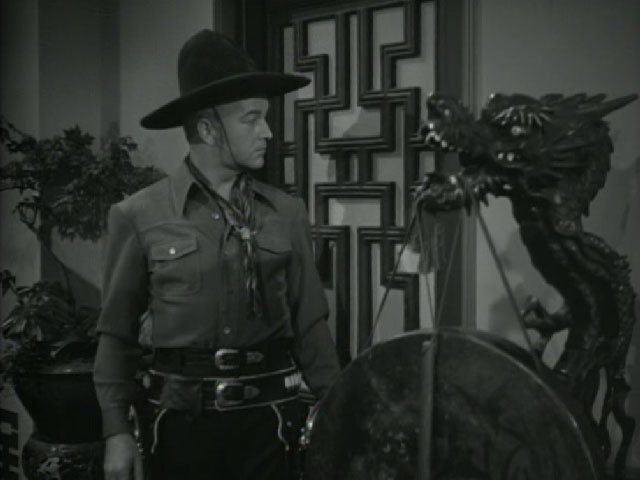 7. Hoppy in the Chinese settlers office
Naturally, there is a dragon.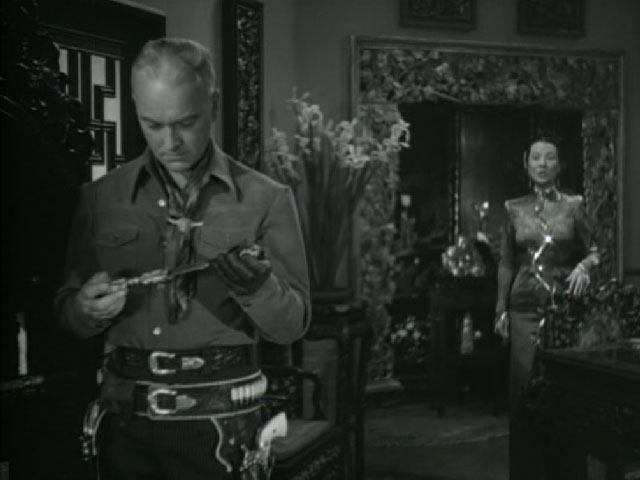 8. Hoppy meets the Chinese settlement leader Dr. Moy Soong
She explains some of the problems facing the settlers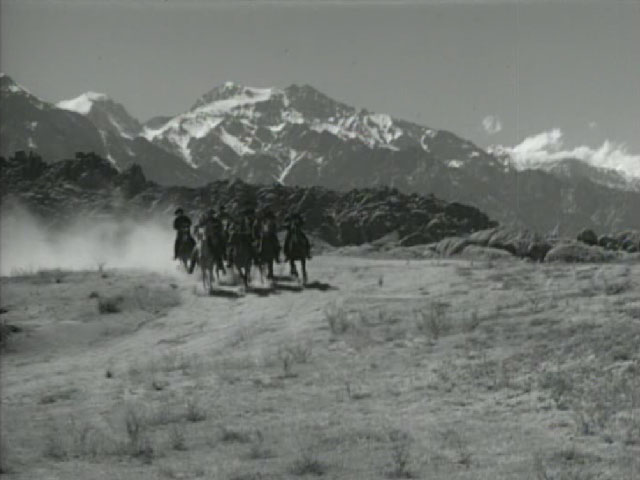 9. Riders heading out
The peak directly behind them is Mt. Williamson, at 14,475'
the second highest mountain in California.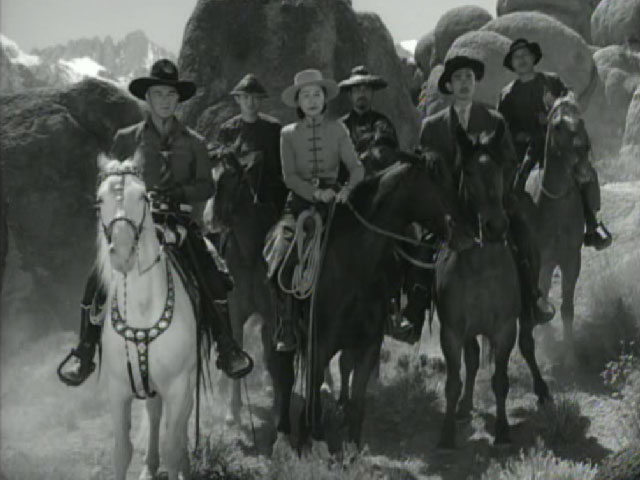 10. The good guys ride out to meet the bad guys
California's highest mountain, Mt. Whitney, 14,495', is in the left background.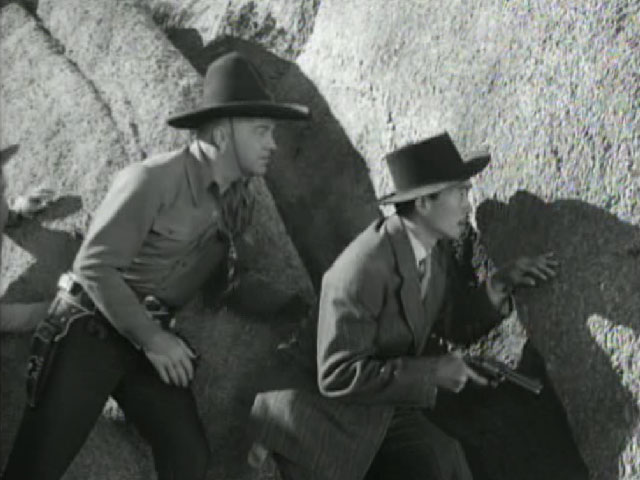 11. Mr. Quan (Richard Loo) helps out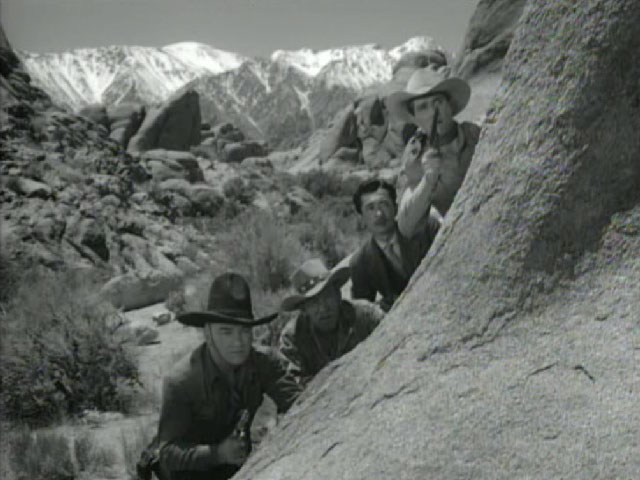 12. Hoppy and his pals ready for action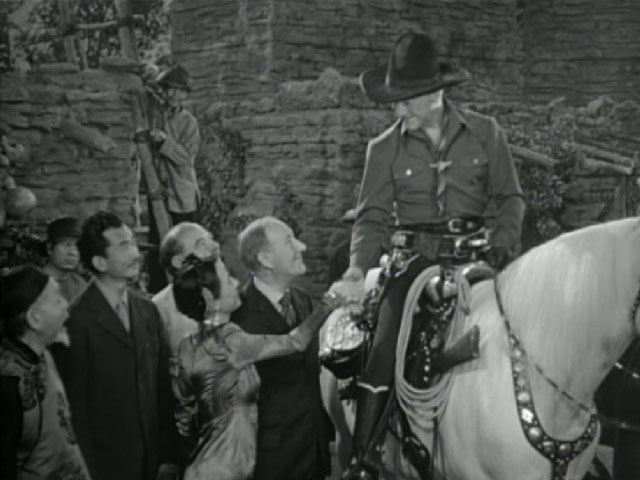 13. Hoppy gets thanks from the settlers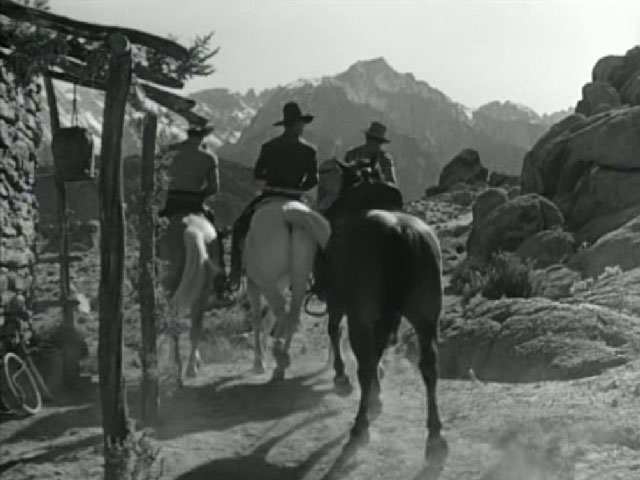 14. Hoppy and his pals ride off towards the mountains
The peak is Lone Pine Peak, a 12,000' high peak in front of Mt. Whitney,
which is barely visible on the right.

Cast:
William Boyd as Hopalong Cassidy
Andy Clyde as California Carlson
Brad King as Johnny Nelson
Barbara Britton as Jennifer Kendall (archaelogist)
Richard Loo as Mr. Quan
Director: Derwin Abrahams
Writers: Clarence E. Mulford and Harry Sinclair Drago