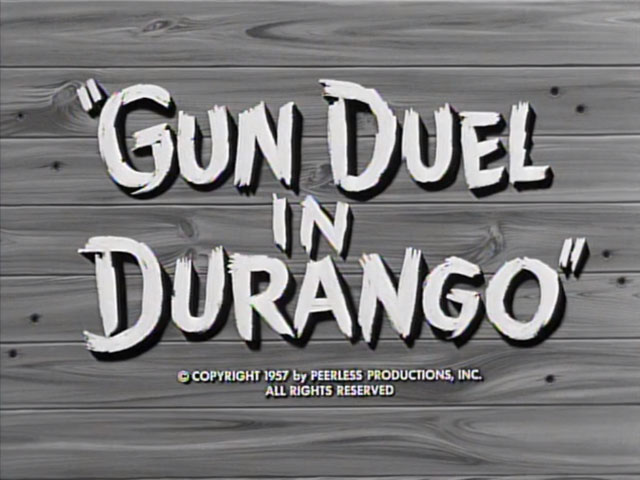 1. Dan, Judy, and Robbie at home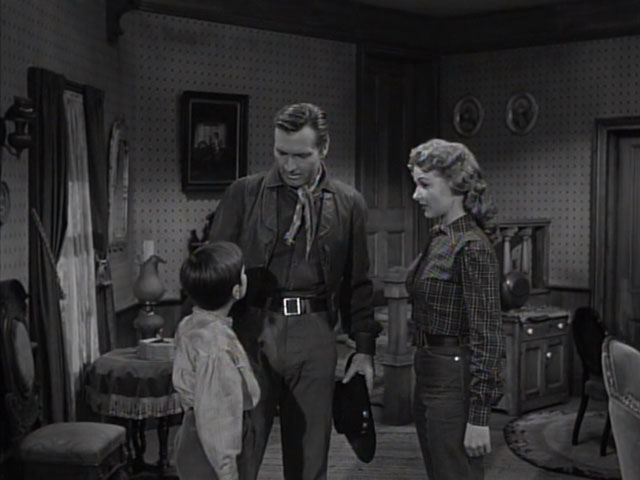 2. The sheriff arrives
He has found an incriminating bank bag of silver coins.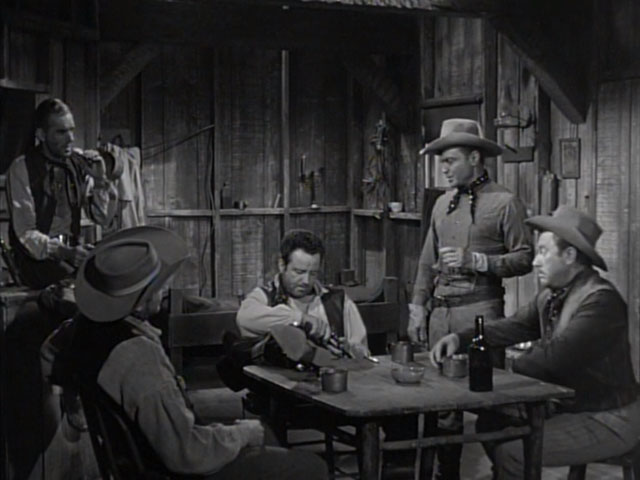 3. Bank bag of bank silver coins
The tokens include:
The "Radiant Eagle Game Counter" token which has an eagle on the front and a number on the back.
The "President James Monroe" token which has Monroe facing on the front and a bird on the back.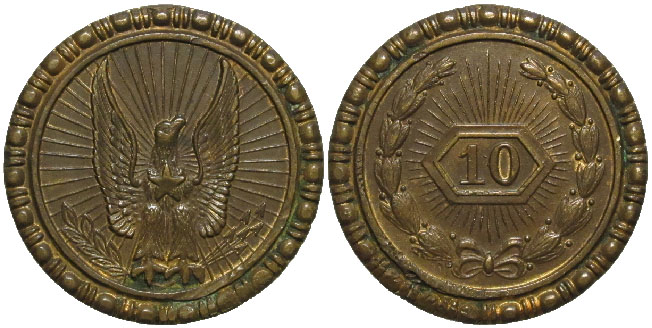 4. Radiant Eagle Game Counter Token
Brass, 32mm, 13.83gm
Obverse:
Eagle with wings raised standing on leaves and arrows

Reverse:
Number '10' in box within wreath

5. President James Monroe Token - Bird of Paradise
White metal, 35mm, 9.28gm
Obverse: President James Monroe facing half left, no text

Reverse: Bird of Paradise and man kneeling in temple surrounded by eight-pointed rounded star, no text

This token was supposedly made for film studio use.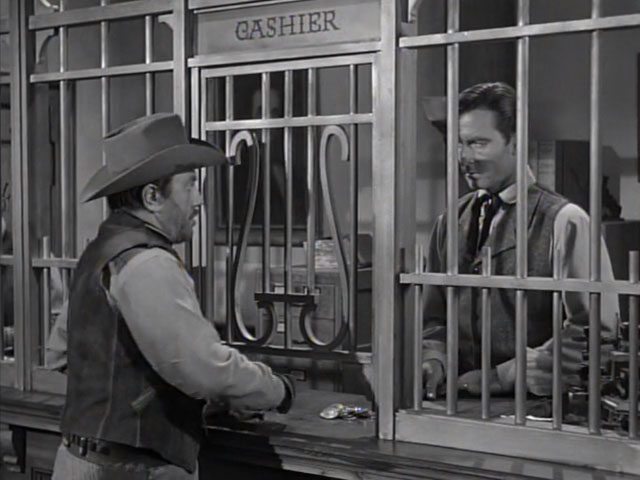 6. Judy has doubts
Dan realizes he has to deal with the outlaws and rides off.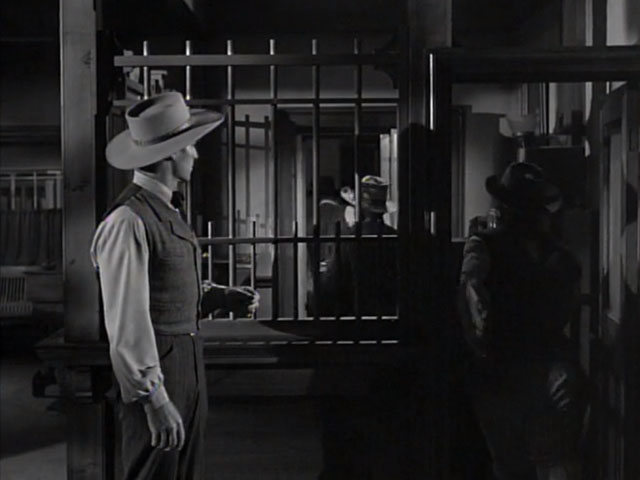 7. Outlaws at their hideout cabin
While these outlaws are eating, Dan has silenced their lookout man.
The outlaws then leave their cabin and start shooting at Dan.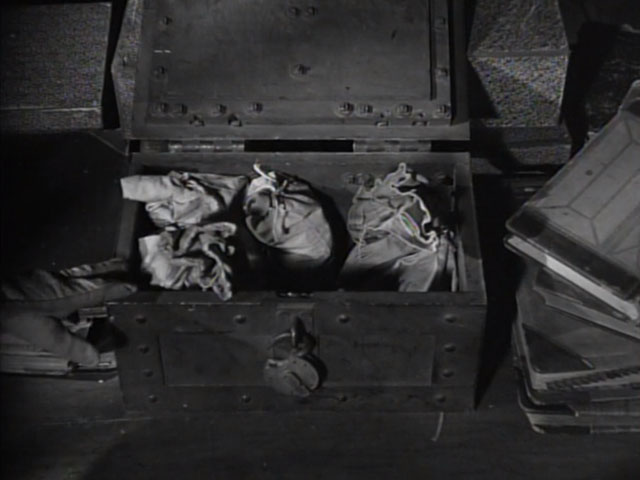 8. Blazing guns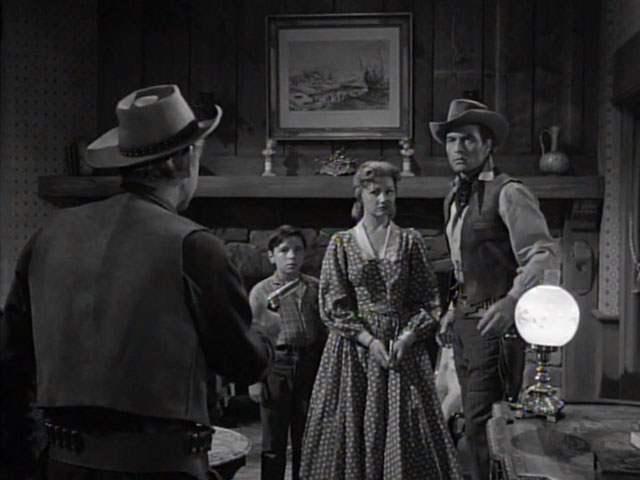 9. Outlaws pay the price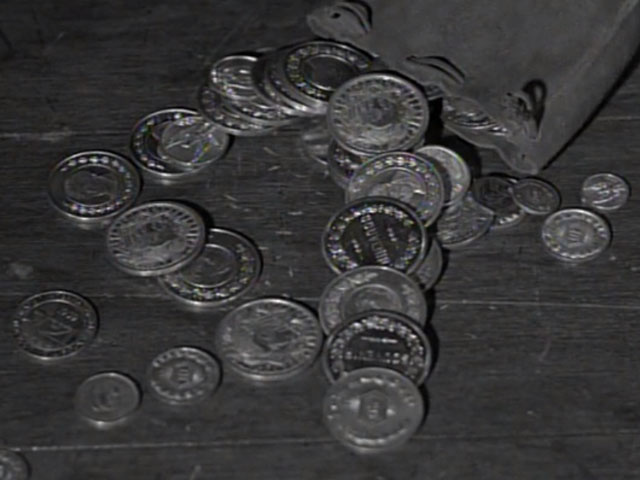 10. Happy ending