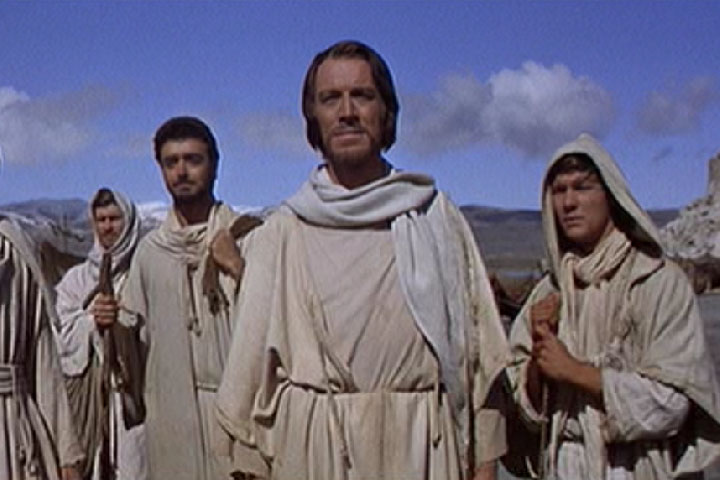 1. Jesus and his disciples arrive in Capernaum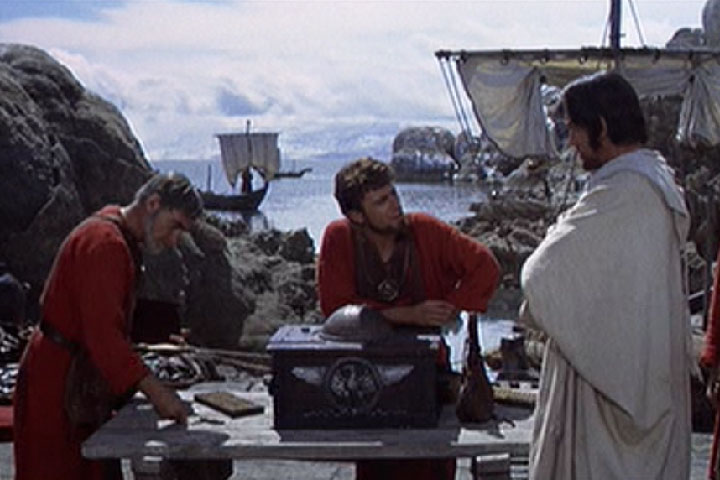 2. Tax collector Matthew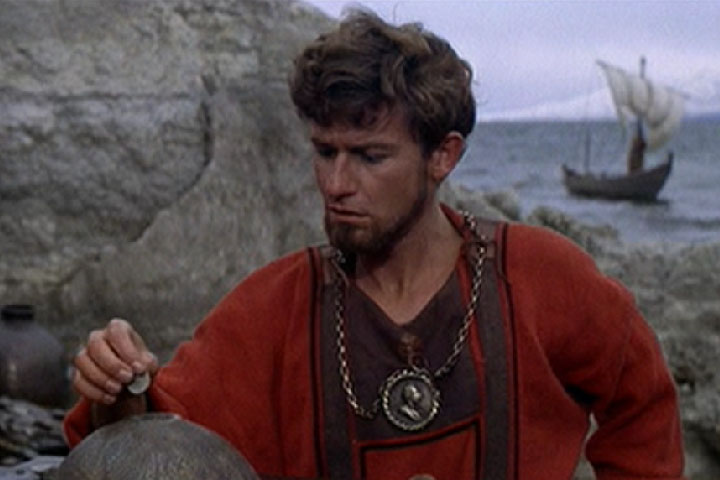 3. Matthew wearing medal
The medal appears to imitate a Roman coin.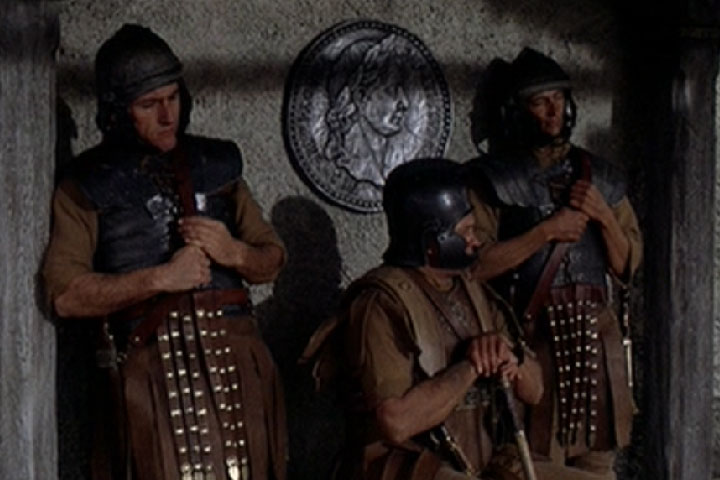 4. Large wall plaque copied from Roman coin
The wall plaque is a symbol of Matthew's occupation.
In the middle of the plaque is the image of Tiberius Caesar, with a bordering inscription:
TIBERIVS CAES DIV AVG TR POT IMPERATOR
The 21 inch (53cm) plaque was crafted by studio prop artist Zoyd Luce in polyester resin and
was painted silver.
It was auctioned in March of 2014 by Invaluable Auctions who listed it as:
"Greatest Story Ever Told - Roman Money Changer Plaque".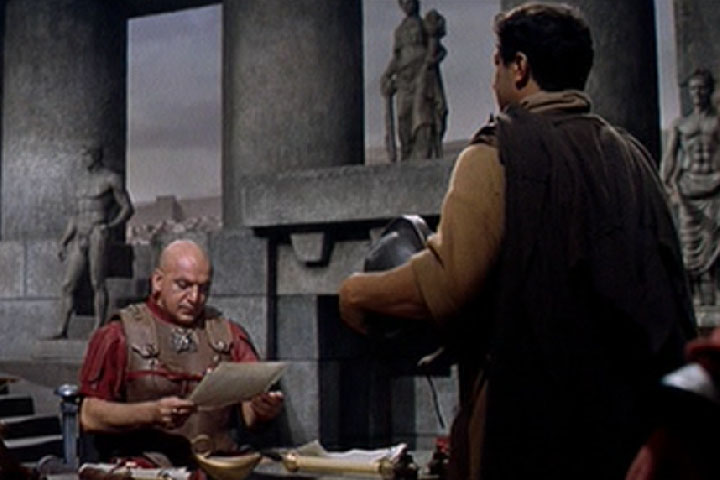 5. Roman governor Pontius Pilate
He sends his soldiers to bring in Jesus and has a reward offered.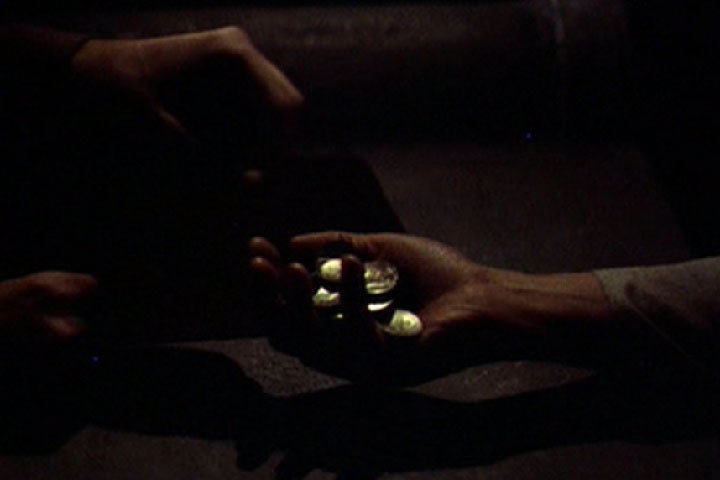 6. Judas receives payment for informing on Jesus