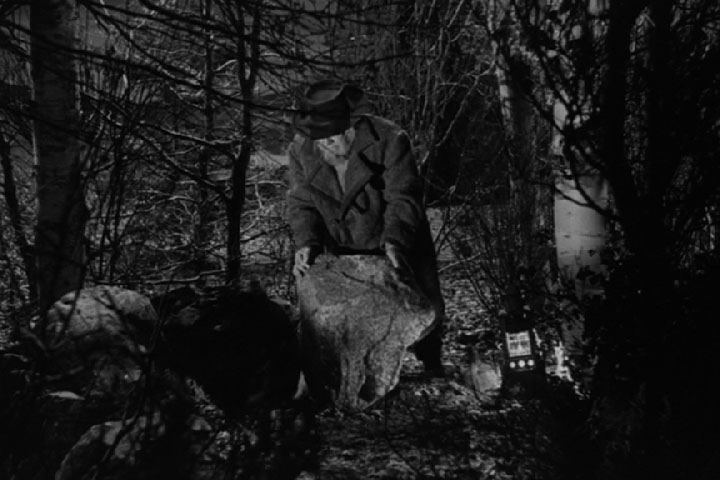 1. Ephriam Cabot lifting rock over his cache
Ephriam Cabot is a 70-year old man who has been married twice and three sons, two from his first wife,
and Eben from his second wife.
In 1840, when Eben was younger, his mother showed him where Ephriam has buried his gold in coins.
The coins are later described as "twenty dollar gold pieces".
In 1850, Eben's mother is dead, and Eben steals $600 in coins from Ephraim's cache
to pay his two older brothers for their share of the farm.
The two brothers take the money and head to California to join the "Gold Rush".
Ephriam marries a young woman, Anna, and brings her to the house.
Anna and Eben start an affair which produces a child, which Ephriam thinks is his.
The film ends tragically after Anna kills the child and both lovers decide to take the blame.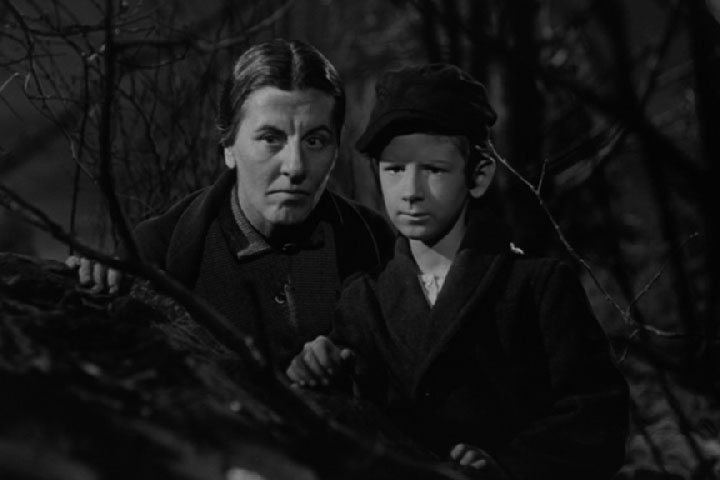 2. Eben's mother and Eben watch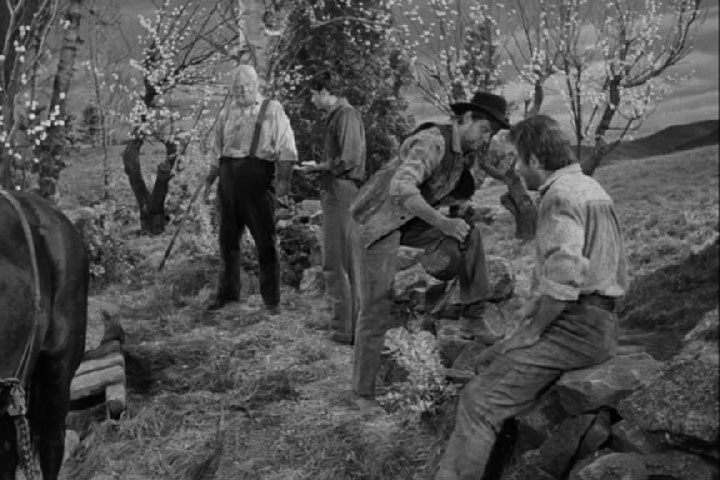 3. Ephriam and his sons working hard on the rocky farm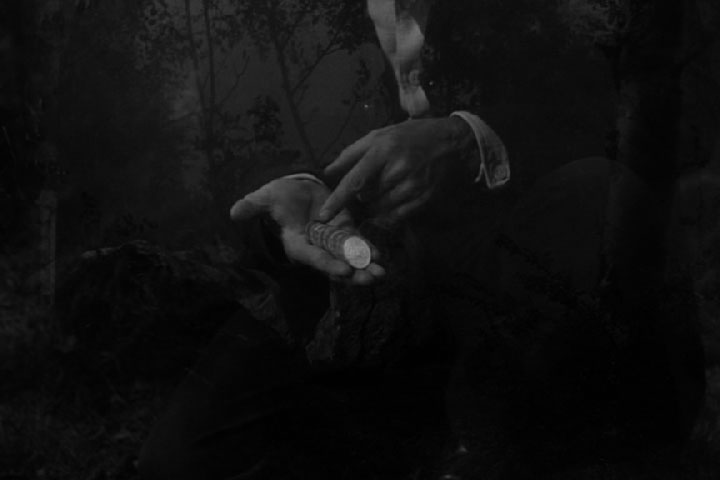 4. Ephriam holding "twenty dollar gold pieces"
The prop coins appear to be copper-nickel tokens of some kind, the number "20" appears on them.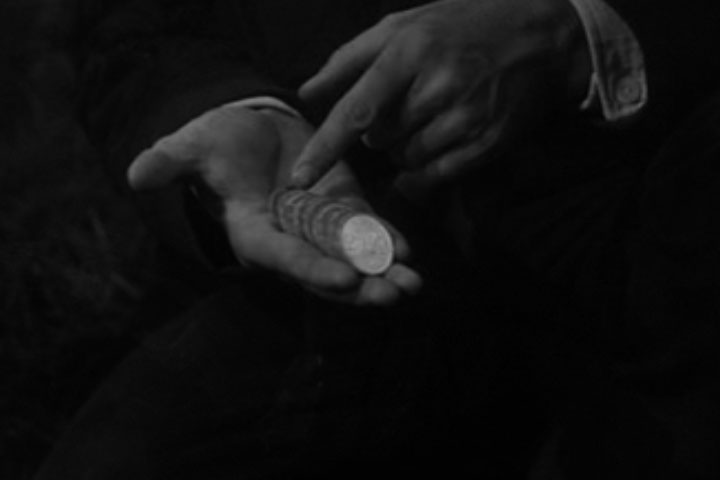 5. Closeup of the prop coins
6. Eben buying out his older brothers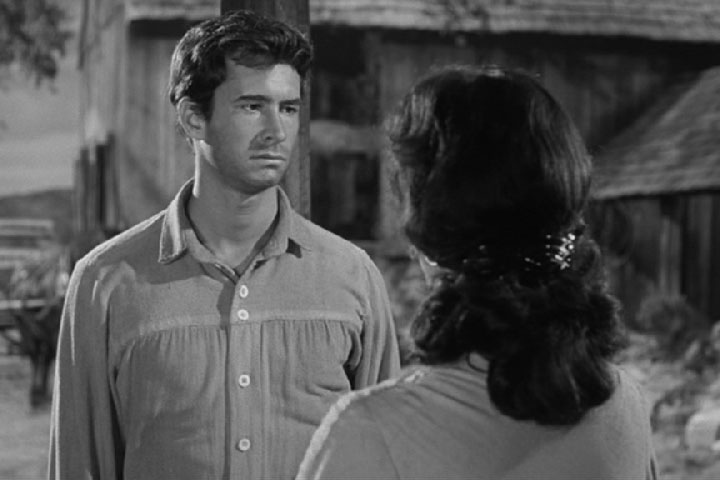 7. Eben meets Anna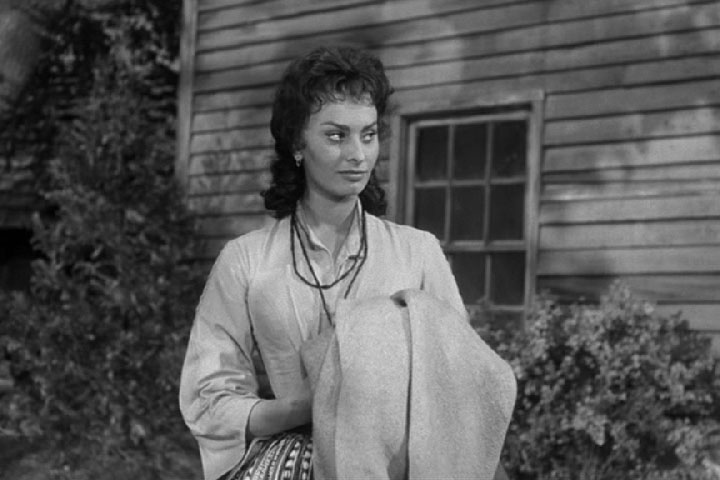 8. Anna