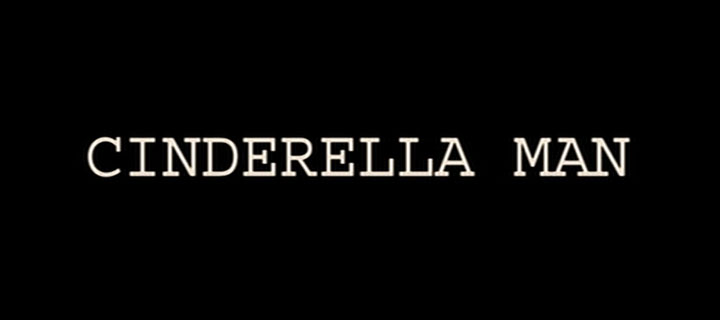 1. Title
Jim Braddock is a professional boxer and lives with his wife Mae and three small children in New Jersey.
He was a champion in the late 1920's but by 1930 injuries have ended his boxing career and he has
trouble finding work because the Depression has started.
He and his family live in a cramped low-rent apartment.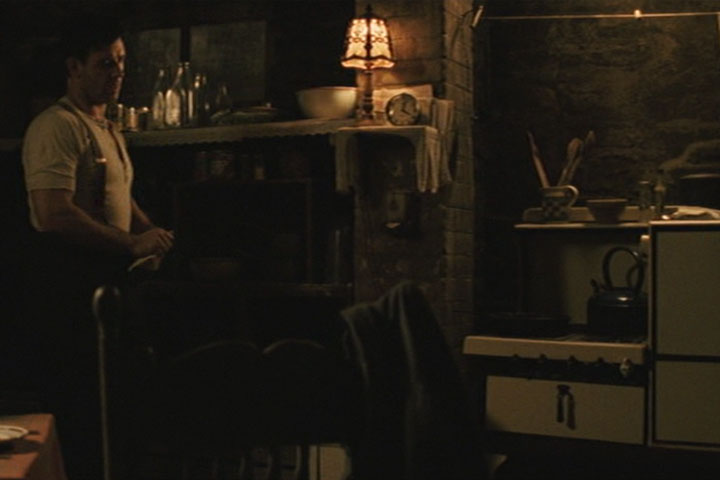 2. Jim in apartment
Things get worse financially and the electric company turns off the power.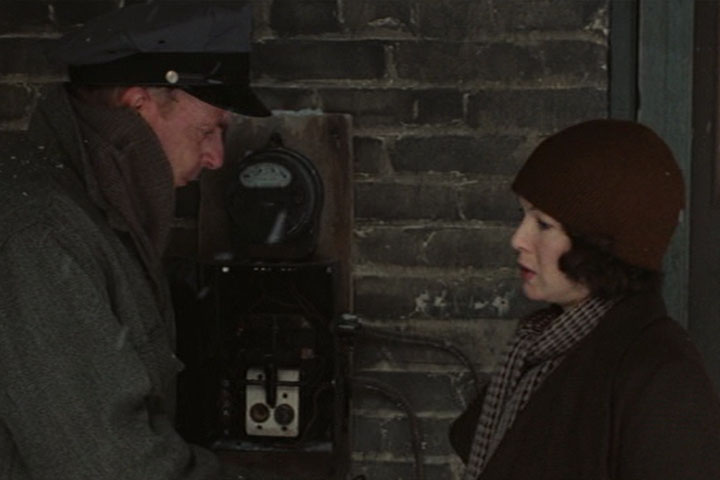 3. Electric company man turns off power
Mae tries to stop him but the man needs his job also.
Jim counts what little cash the family has.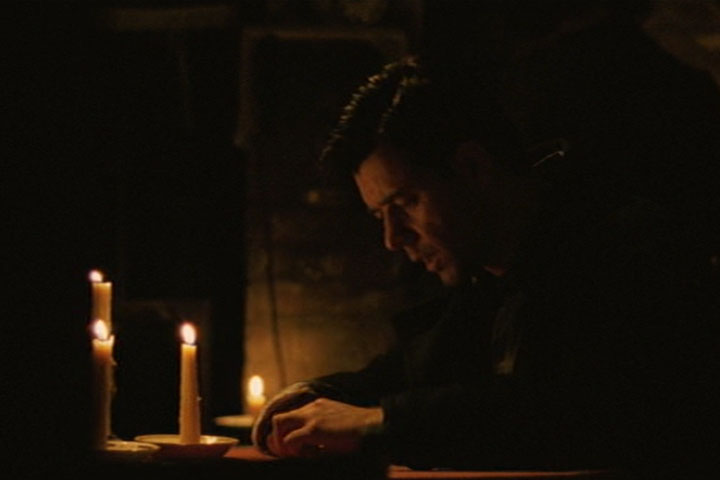 4. Jim counting cash
Jim stacks the small amount on the table.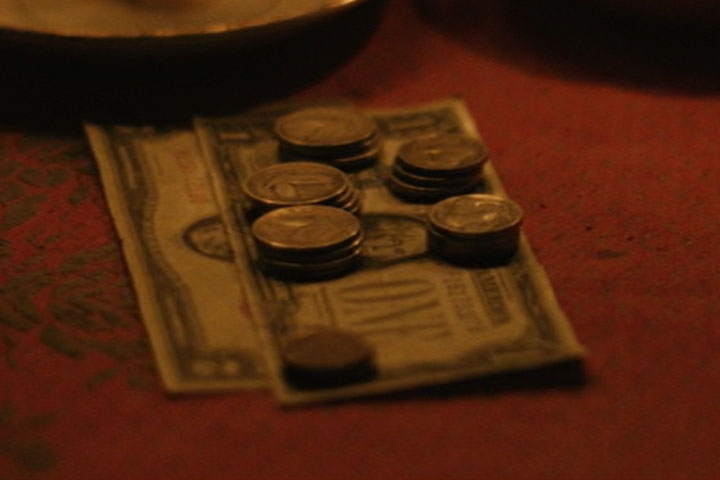 5. Currency and stacked coins
A two dollar bill and a one dollar appear, along with some Standing Liberty quarters and Buffalo nickels.
Jim needs more money and he goes to the state relief office and signs up for welfare, an act which
he feels ashamed of.
He still doesn't have enough money to turn the power on so he goes to a hangout of boxing promoters,
and begs them for money.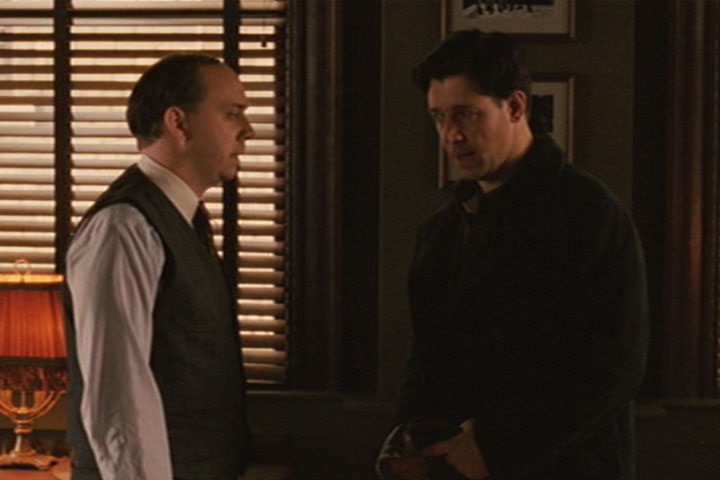 6. Jim asks boxing manager for money
Joe Gould, his old manager, gives him enough money to turn on the power.
Jim puts the money in his cap.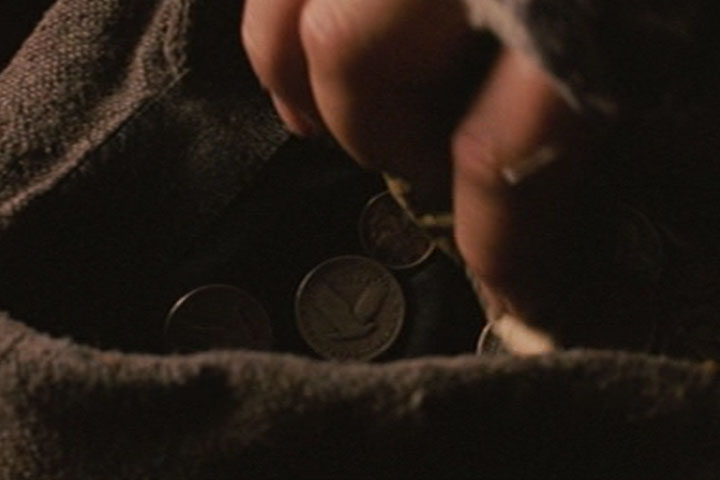 7. Cap with coins
Some Standing Liberty quarters appear.
Manager Joe gets Jim a fight as a substitute for another boxer who is injured.
On June 14, 1934 Jim fights a boxer named Corn Griffin.
Jim is cut and the manager uses a silver dollar to treat the wound.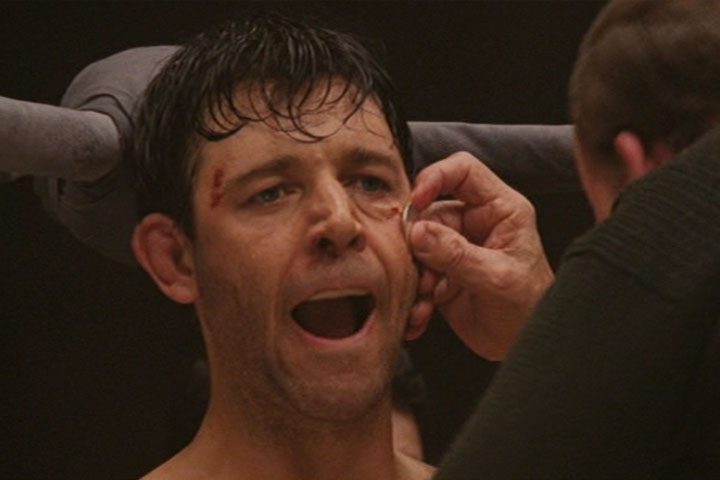 8. Silver dollar to cheek
This is an unusual use for a silver dollar.
Apparently cold dollar coins were used then to close cuts.
Jim unexpectedly wins the fight, and manager Joe arranges for more fights, Jim wins these fights,
and finally gets to fight the heavyweight champion, Max Baer.
Jim's success and the event are a big news stories.
Max Baer is a very powerful boxer and, in the film, is portrayed as a very unpleasant person.
Max has killed two men in the ring, and the boxing commissioners call Jim into a meeting to
warn him about the danger of fighting Max.
Jim and Mae hold a press conference before the fight.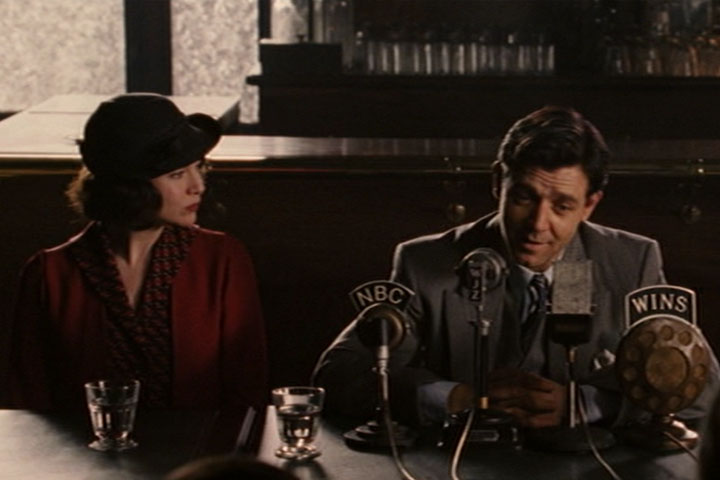 9. Jim and Mae meet the press
Jim and Mae are asked about the fight and about Max's reputation.
The fight promoters arrange a meeting between Jim and Max at a fancy restaurant.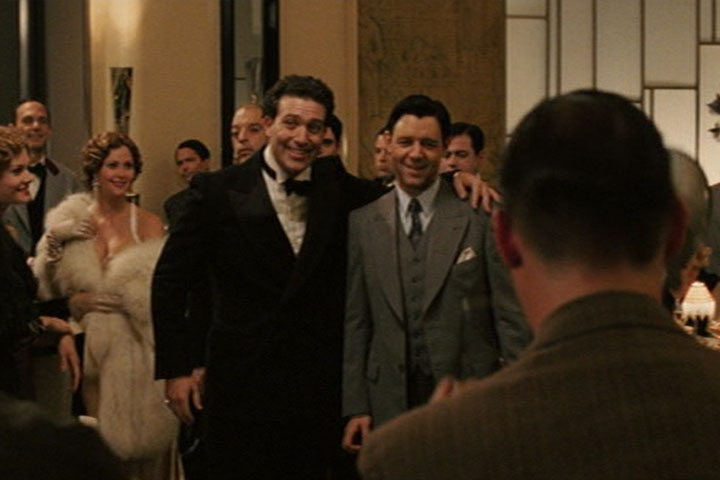 10. Jim and Max at fancy restaurant
After posing with Jim, Max insults Jim and then makes crude remarks to Mae.
The fight occurs on June 13, 1935 at Madison Square Garden Bowl, Long Island City, New York.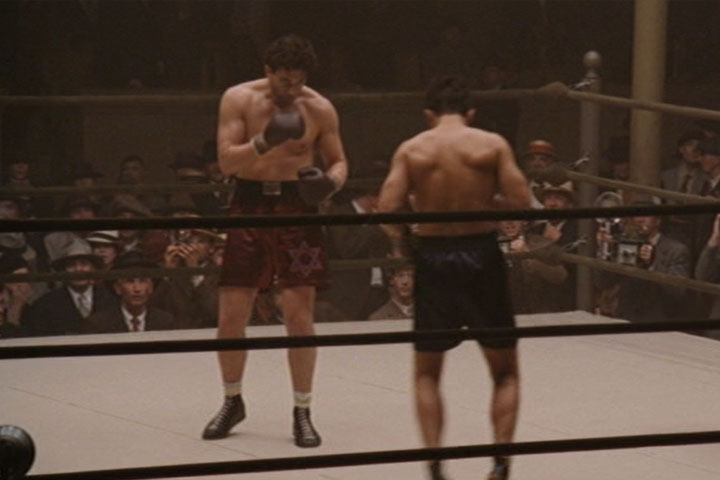 11. Max and Jim in the ring
Jim and Max manage to keep fighting without a knockout.
A silver dollar is kept in ice to be used for treating cuts.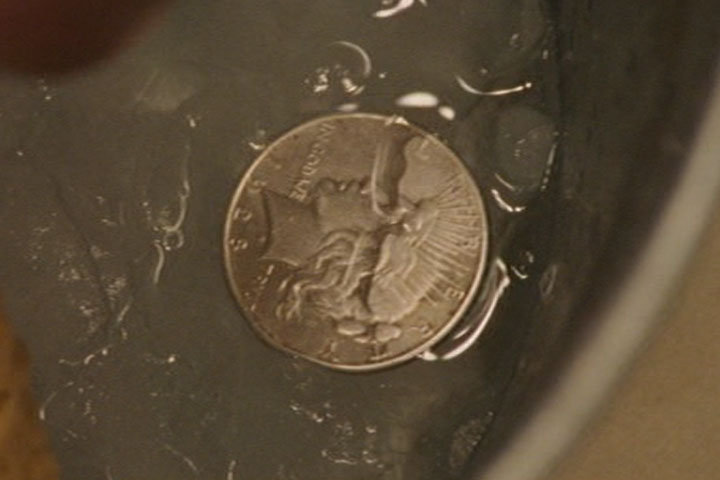 12. Silver dollar on ice
The coin is a 1923 Peace silver dollar, these were minted from 1921 to 1935.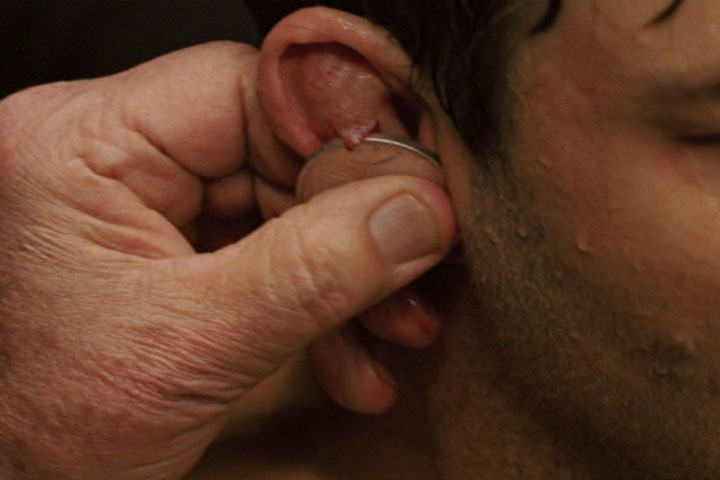 13. Silver dollar on ear
The cold silver dollar is used to treat Jim's ear.
The fight ends with both boxers standing and the fight judges confer to decide the winner.
They award the championship to Jim.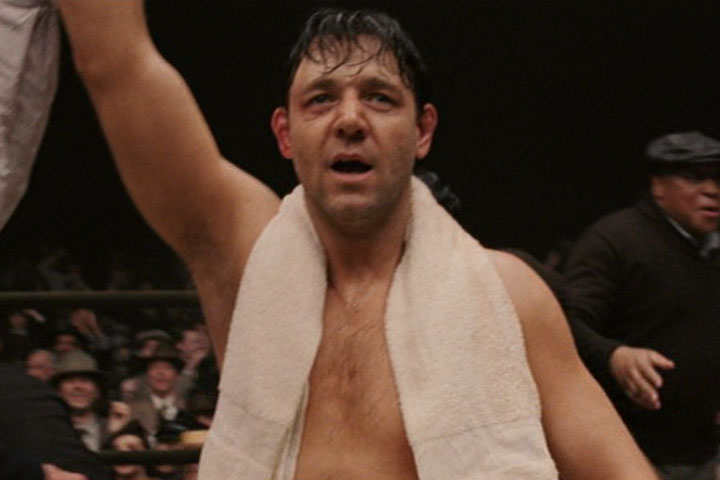 14. Jim exults in his victory
The film ends with an epilogue which states that Jim retired from boxing, worked in construction,
served in World War II, and later worked on New York's Verrazano Bridge.