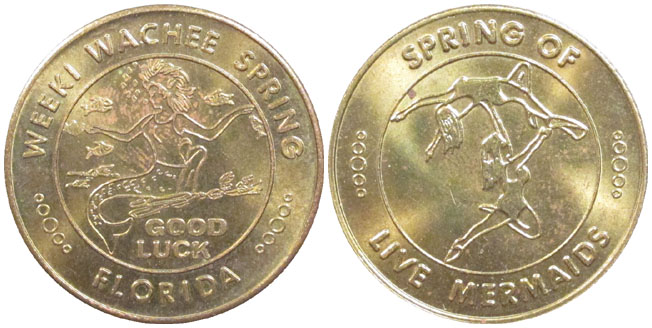 1. Weeki Wachee Springs Mermaid Park Florida Good Luck Coin - Brass
Brass, 28mm, 8.37gm
Obverse:
Figure of mermaid in water with fish
WEEKI WACHEE SPRING FLORIDA / GOOD LUCK

Reverse:
Figures of two women performing acrobatics in water
SPRING OF LIVE MERMAIDS

This token has a plain edge.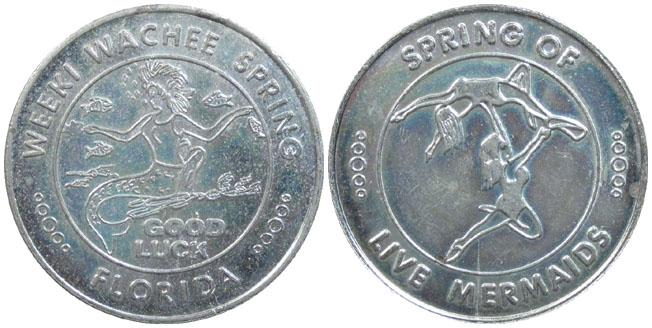 2. Weeki Wachee Springs Mermaid Park Florida Good Luck Coin - White metal
White metal, 28mm, 8.02gm
Obverse:
Figure of mermaid in water with fish
WEEKI WACHEE SPRING FLORIDA / GOOD LUCK

Reverse:
Figures of two women performing acrobatics in water
SPRING OF LIVE MERMAIDS

This token has a reeded edge.