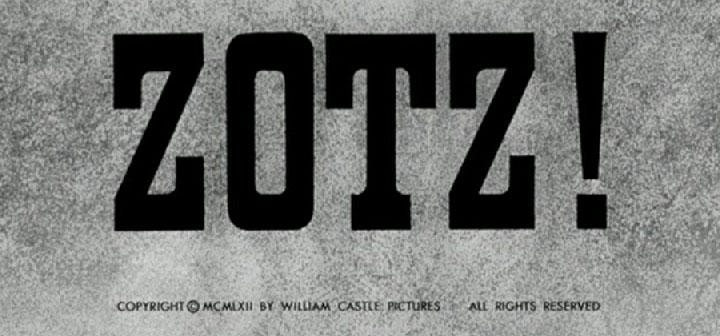 1. Title
Prof. Jonathan Jones teaches ancient languages at a small Southern California college.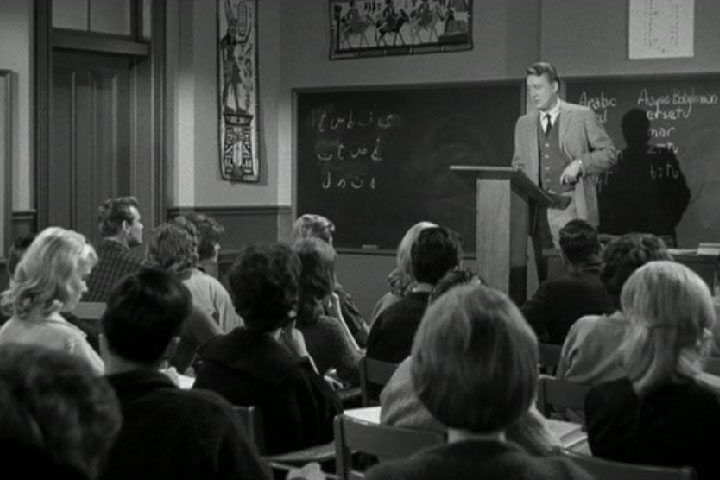 2. Professor Jones and his class
His niece Cynthia lives with him and her archaelogist boyfriend mails her a large ancient coin.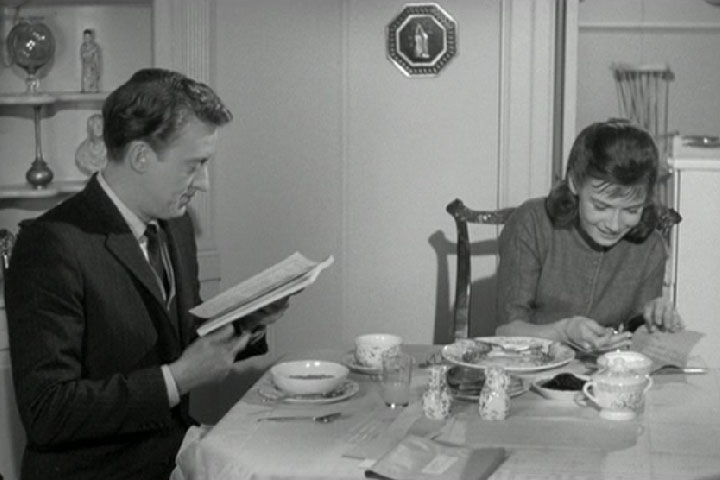 3. The niece receives a package
The coin comes from a Greek temple.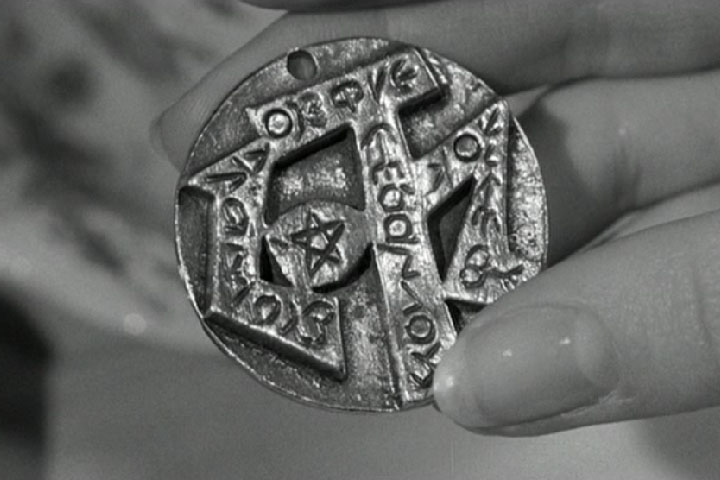 4. The Coin
The prop coin appears to be the size of a United States silver dollar and apparently has
the inscription on only one side, as the other side is never shown.
Prof. Jones offers to translate the inscription on the coin.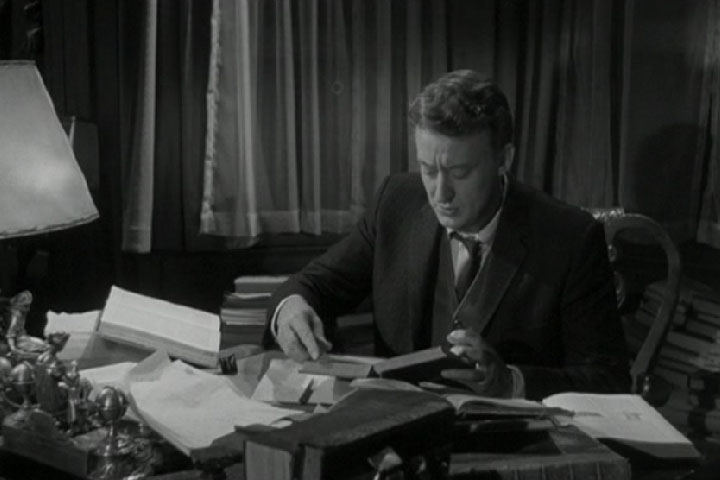 5. Professor Jones working on translation
He finds that the coin has magical powers which are invoked by pointing one's finger
and/or saying the word "Zotz!".
Prof. Jones meets newly arrived Prof. Virginia Fenster at a faculty party.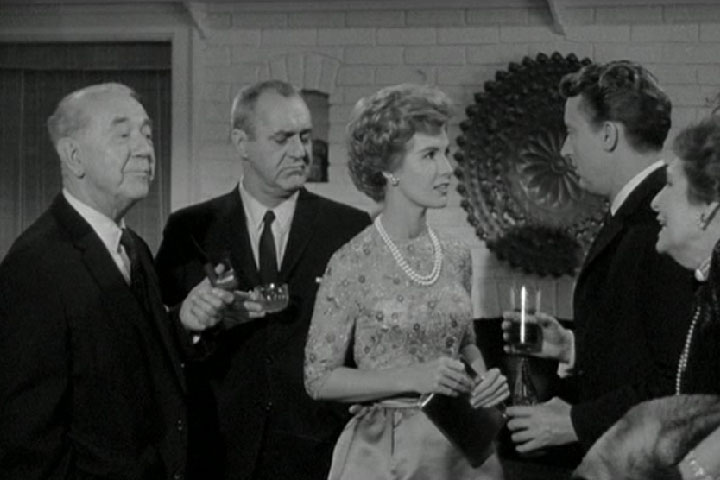 6. Faculty party
Dean Joshua Updike and Prof. Horatio Kellgore are on the left.
Prof. Jones gets involved in faculty politics as the Dean is retiring and the college
needs to pick a new dean.
Niece Cynthia and a boyfriend drive downtown with the coin.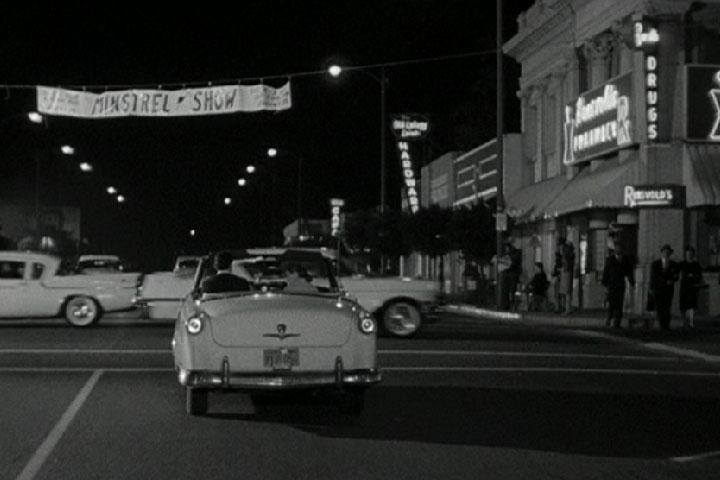 7. A typical early 1960's city downtown
Prof. Jones, being a patriotic American, and in the interests of National Security,
wants to show the coin to the military.
He heads for the Pentagon in Washington, DC.
He is passed between various officials and finally meets General Bullivar.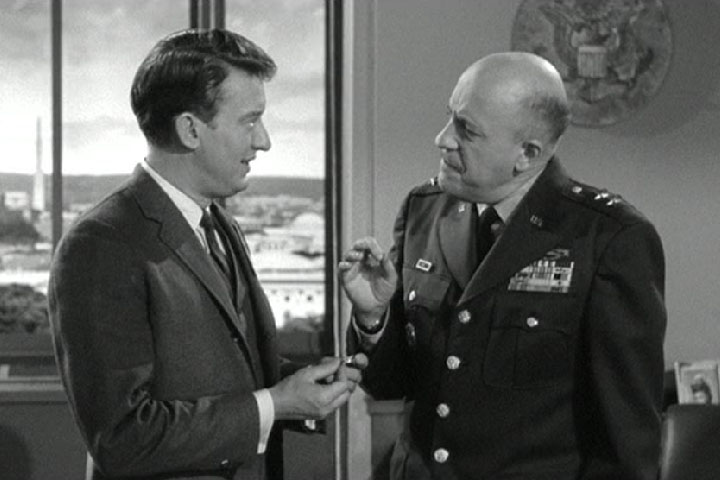 8. Prof. Jones meets General Bullivar
The General thinks that Prof. Jones is a crackpot and dismisses him.
Outside the office, a window washer / Russian spy is watching.
Back at the college, a man approaches Prof. Jones, tells him that the General now believes him,
and offers to fly him back to Washington.
On the airplane, Prof. Jones makes a discovery about the crew.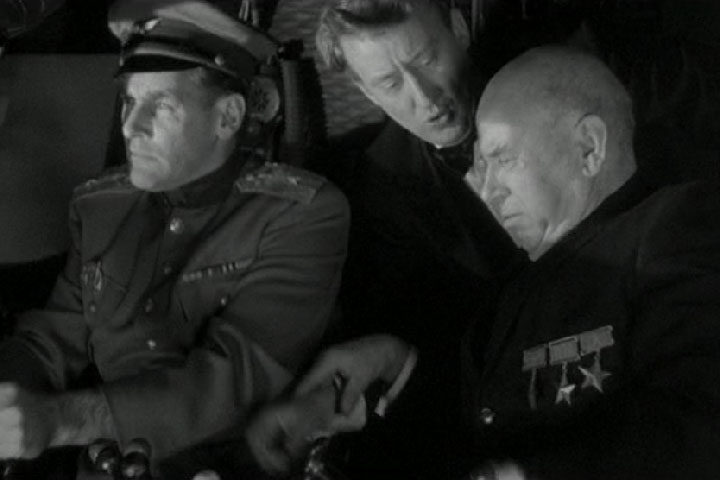 9. Airplane crew
The man on the right resembles Nikita Khruschev, the head of the Soviet Union in 1962.
Prof. Jones tells the agent that he left the coin back home.
The agent searches him, and reluctantly asks the pilot to turn around.
Back home, another agent has kidnapped Virginia and Cynthia.
The two agents, Jones, and the two women meet.
Jones does have the coin, a comical fight ensues, and the women escape.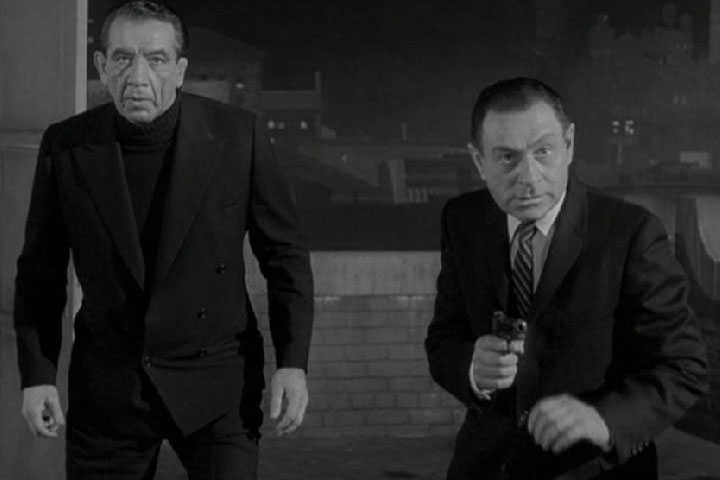 10. Agents
The agents chase Jones into the streets, and he drops the coin onto a sewer grate.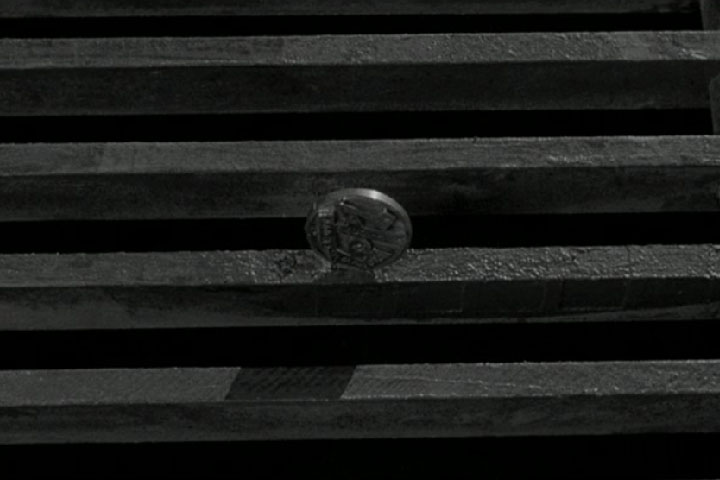 11. Coin on the grate