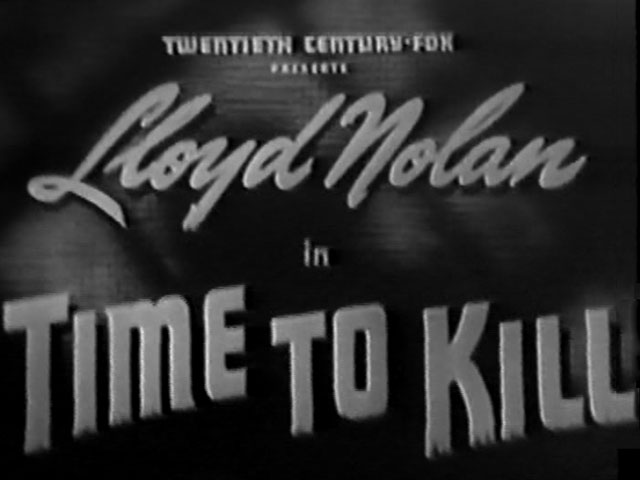 1. Title
The 1942 film "Time To Kill" is based on Raymond Chandler's 1942 novel "The High Window",
and on Brett Halliday's Michael Shayne detective character.
The film stars Lloyd Nolan as detective Michael Shayne and Doris Merrick as Linda Conquest.
The film is only one-hour long and thus fast-paced.
The coin used as a prop in the film is a replica, supposedly many were made over the years.
Private detective Michael Shayne (Philip Marlowe in the book) is hired by Mrs. Murdock,
an elderly nasty woman, to find a rare coin, a Brasher Doubloon, which was stolen from her.
She suspects her son's ex-wife, Linda Conquest, a nightclub singer.
Mrs. Murdock says "I have an idiot for a son".
She shows Shayne a photo of the coin from a coin book, and tells him it is a gold coin
about the size of a United States $20 gold coin, minted in 1787, usually worth several thousand dollars,
but her's is worth more because the initials are on the left wing of the eagle.
Michael heads out and interviews a friend of Linda by a pool, and then gets involved with
nightclubs and gangsters.
He meets Linda, then meets a shady coin dealer who was offered the coin.
They lead to murders, and a scheme to make copies of the coin using dental equipment.
The idea is to make and sell copies to coin dealers.
Michael Shayne figures it all out and explains things to a police lieutenant.
The film was remade in 1947 as "The Brasher Doubloon".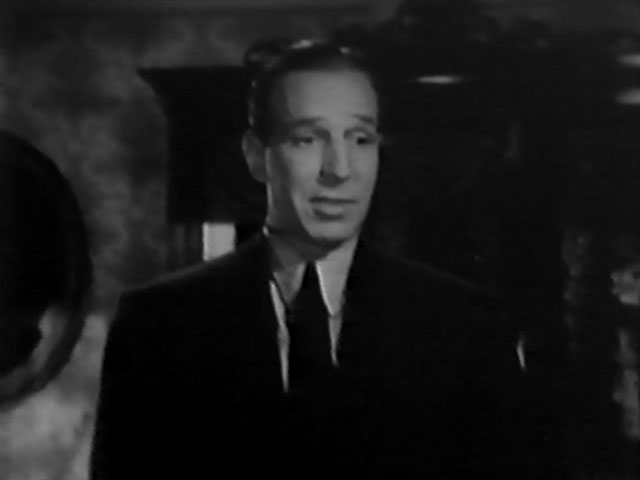 2. Lloyd Nolan as Michael Shayne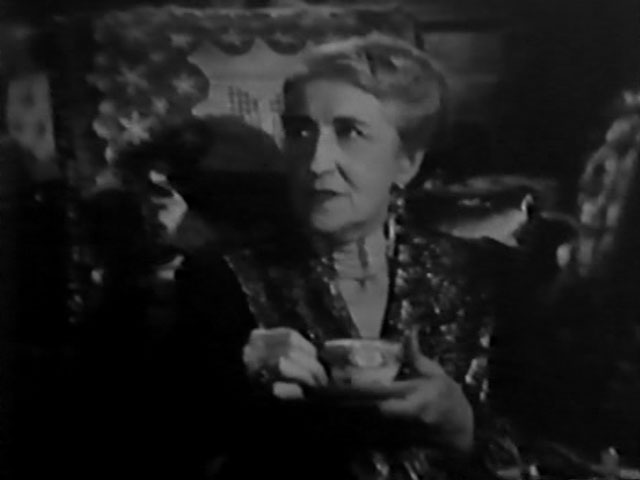 3. Mrs. Murdock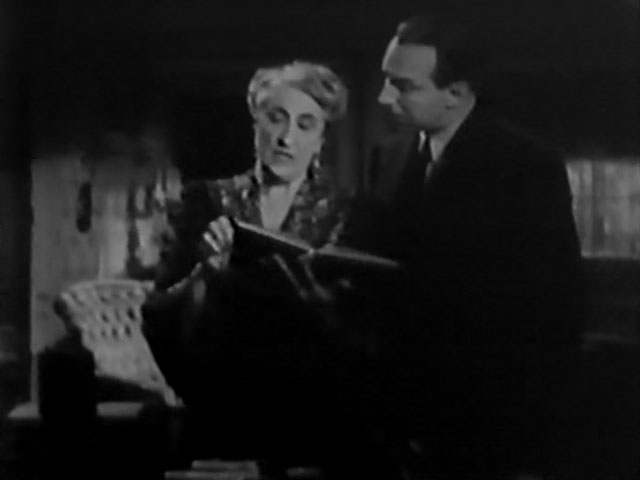 4. Mrs. Murdock shows Shayne a book with a description of a Brasher Doubloon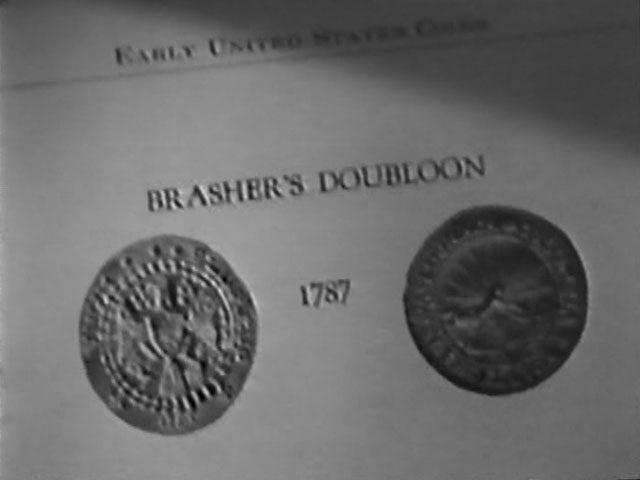 5. Coin illustration from book titled "Early United States Coinage"
The coin is called a "Brasher's doubloon".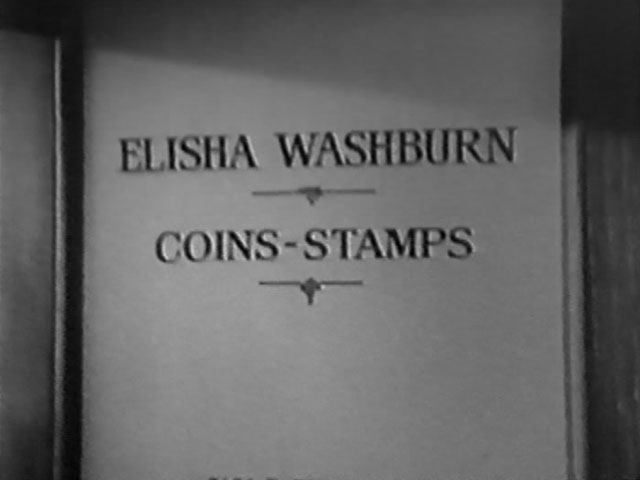 6. Shayne conducts a pool-side interview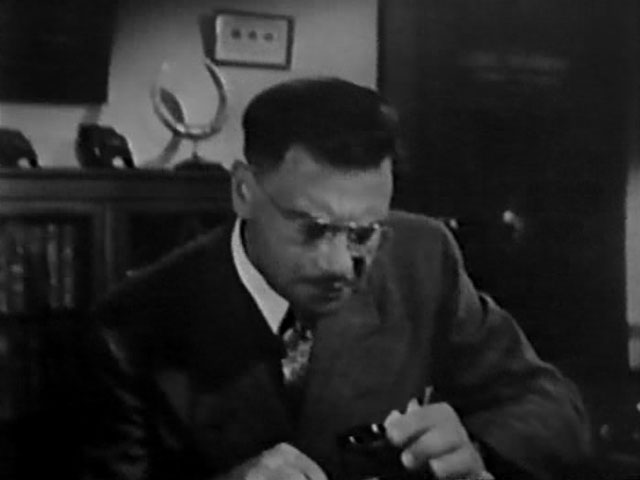 7. Coin dealer's office door sign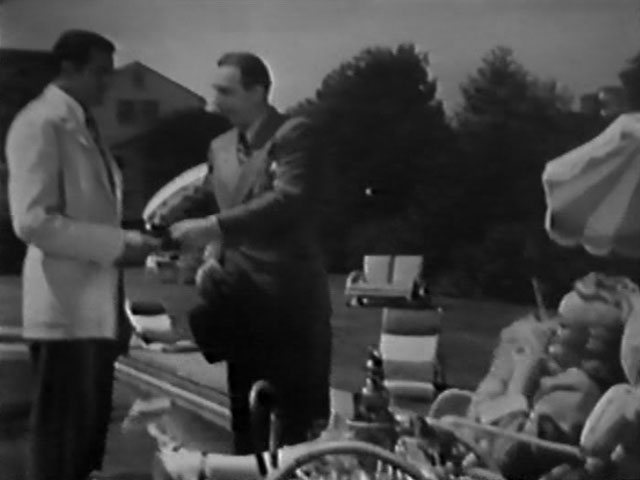 8. Coin dealer with magnifier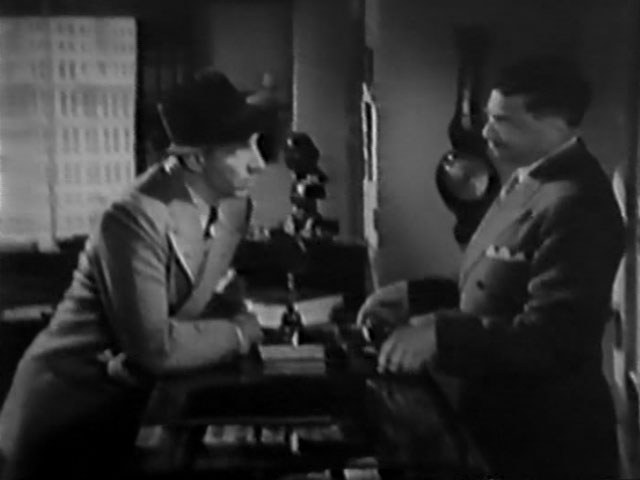 9. Shayne meets the dealer and asks him about the coin he saw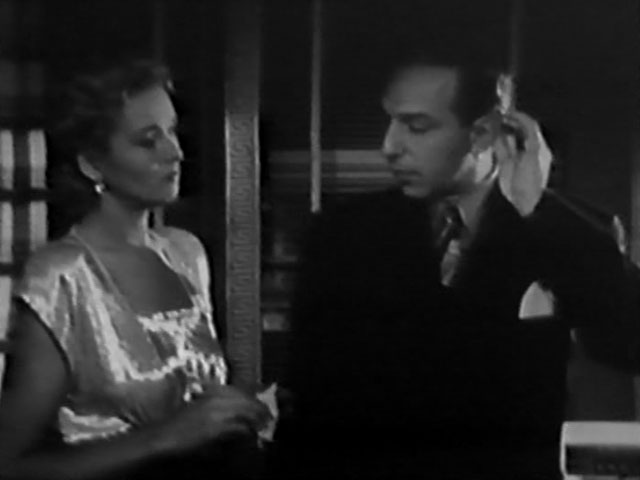 10. Linda Conquest meets Shayne, he then finds a receipt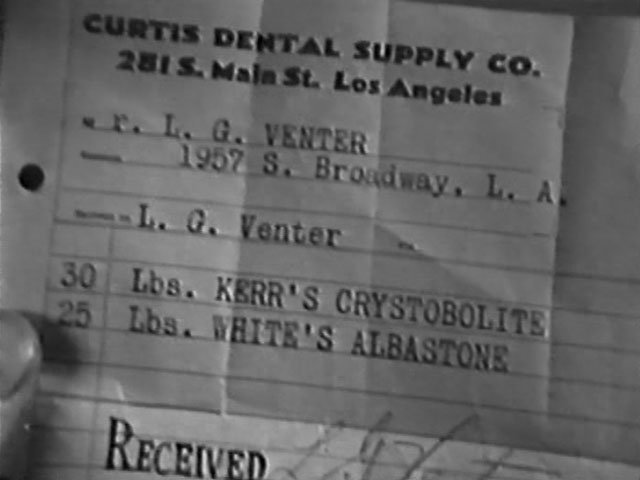 11. Receipt with names of chemicals
Kerr's Crystobolite and White's Albastone, they are still being made today.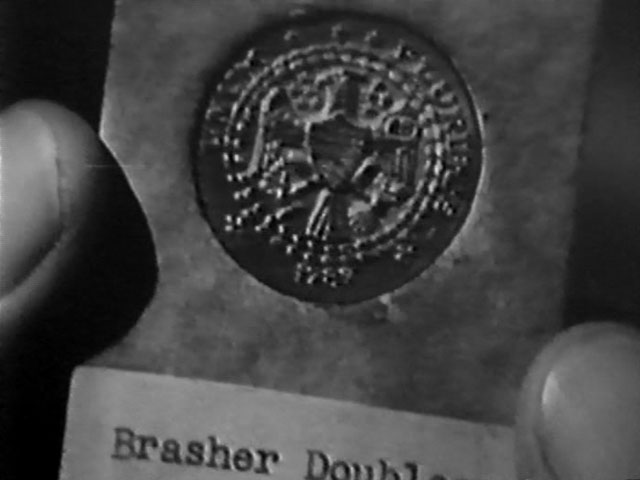 12. Envelope addressed to Shayne with coin in it, registered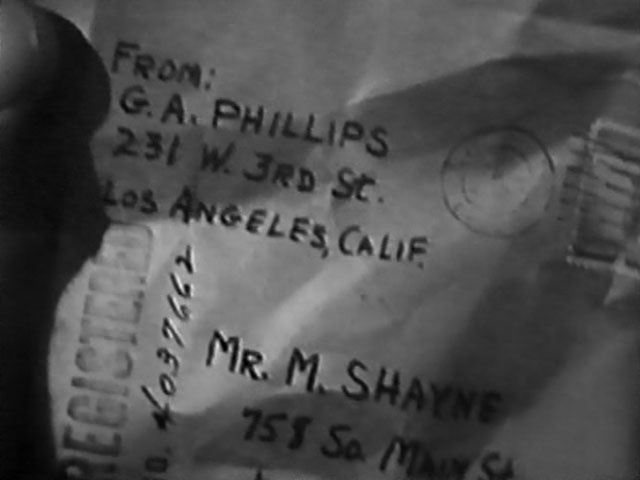 13. Shayne opening box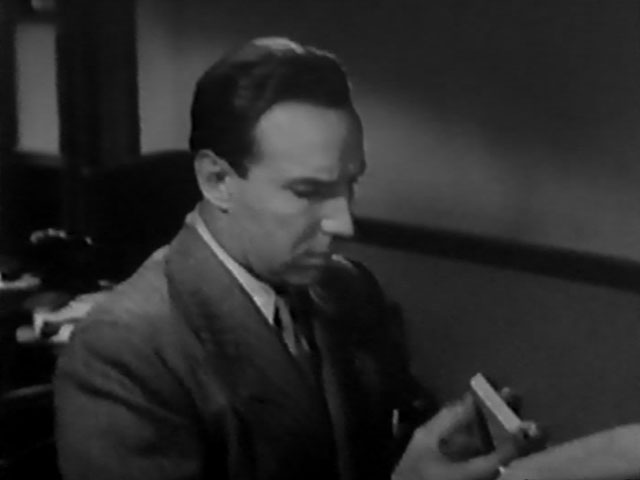 14. Coin in box, labeled "Brasher Doubloon"
15. Shayne and police lieutenant at dealer's office after he is killed
Shayne explains his presence, "I'm a numismatist, a coin collector to you".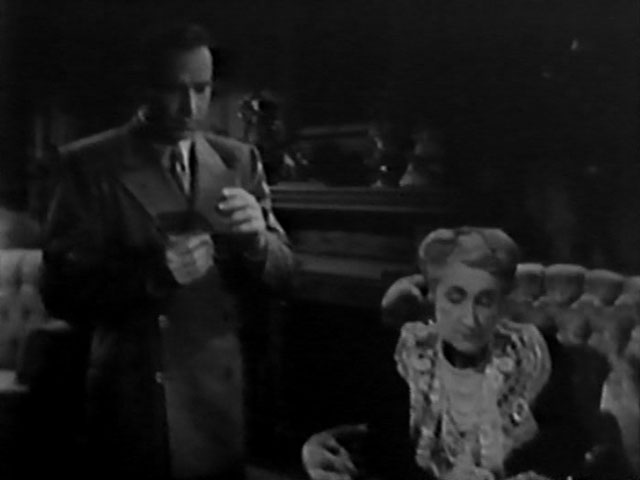 16. Mrs. Murdock receives the coin from Shayne
After telling him the coin was returned to her earlier.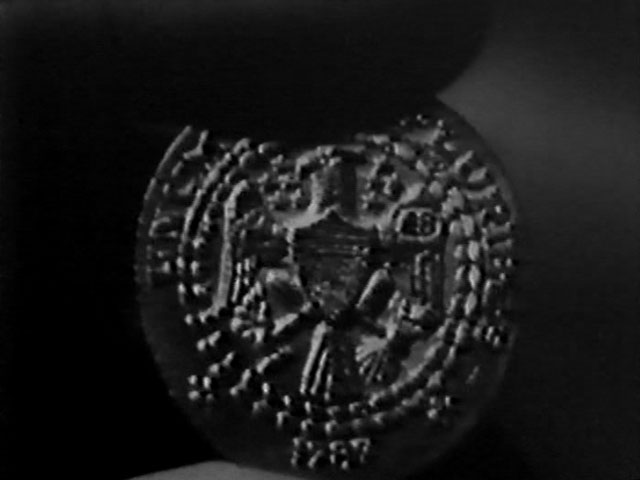 17. Returned coin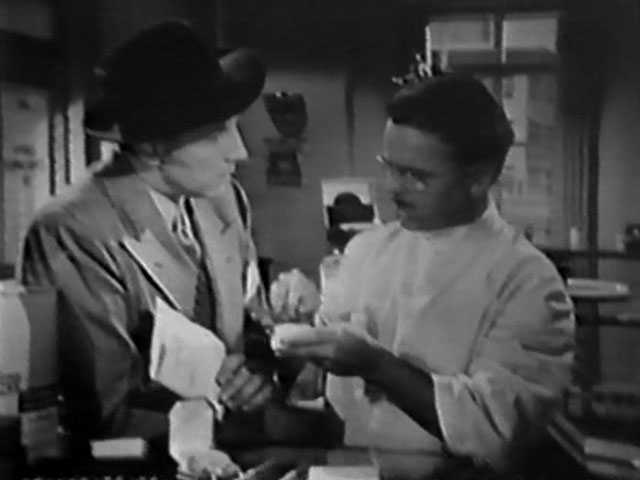 18. Dentist explains the use of the chemicals on the receipt
Shayne figures out that the dental equipment is being used to make copies of the stolen coin.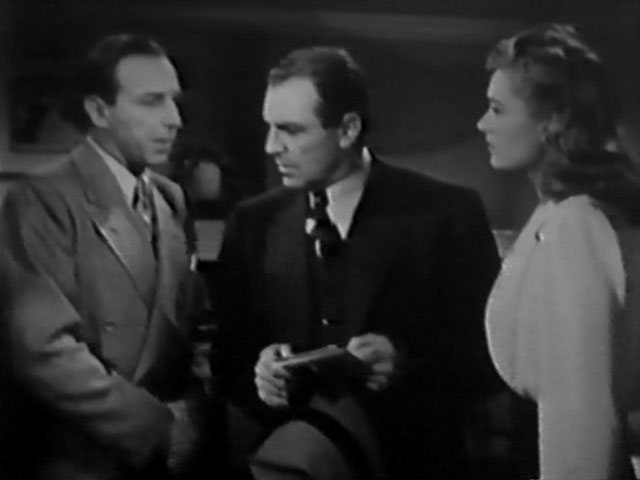 19. Shayne explains things to the police lieutenant
Counterfeiters, killers, even Mrs. Murdock killing her husband.