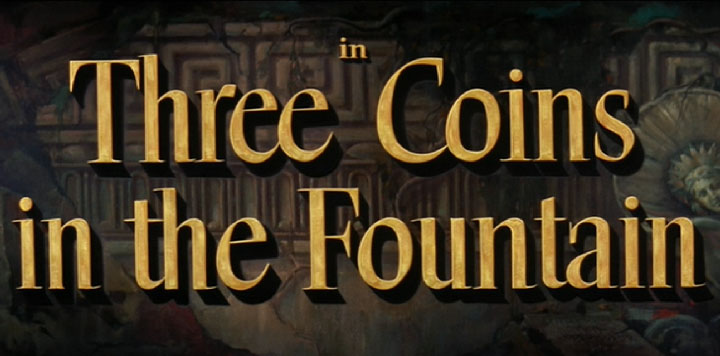 1. Title
Early in the film, the three girls visit the Trevi Fountain.
There is a legend that if someone throws a coin into the fountain, he or she will return to Rome.
The girls discuss the legend and describe throwing "pennies" into the fountain.
Two of the girls, Dorothy and Maggie, throw coins into the fountain, but Jean declines
as she is "leaving Rome".
The film ends happily as all three girls find love.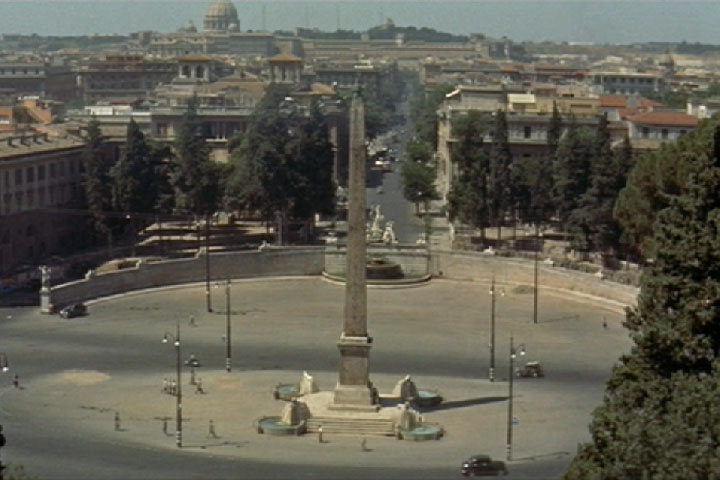 2. Rome traffic circle with few cars in 1954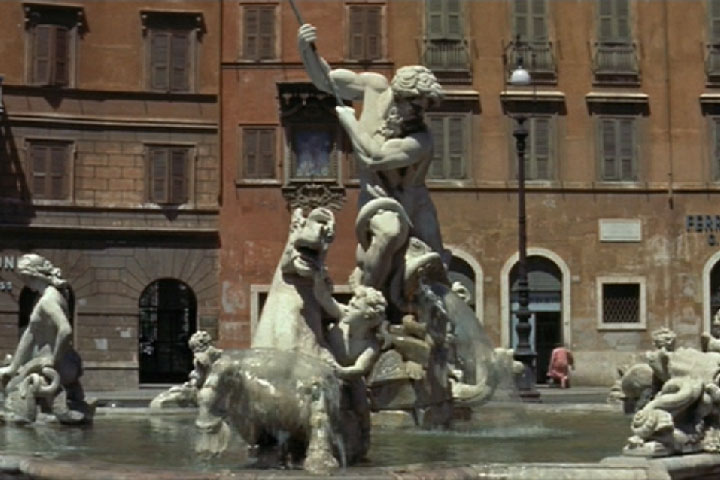 3. The famous Trevi Fountain, the fountain of the film title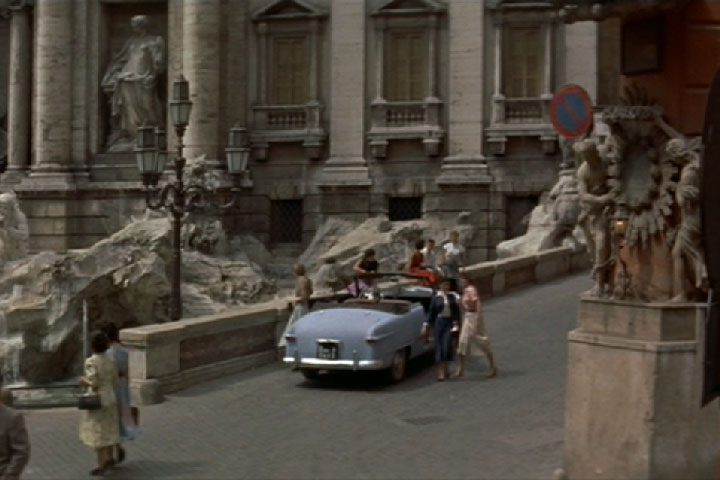 4. The girls drive up to the Trevi Fountain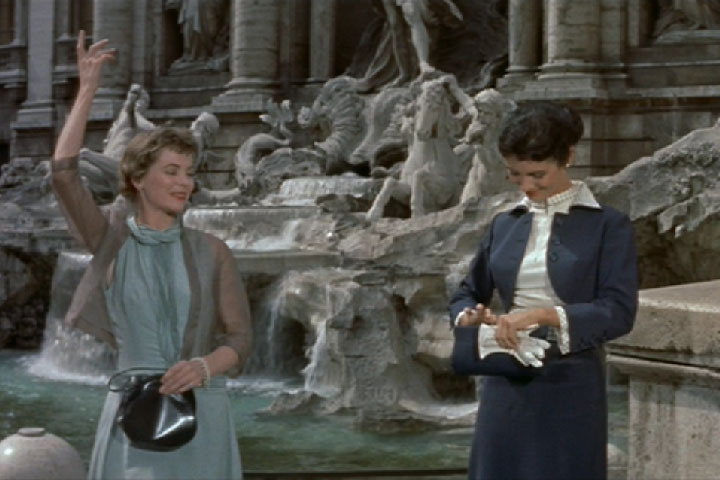 5. Frances and Maria at the fountain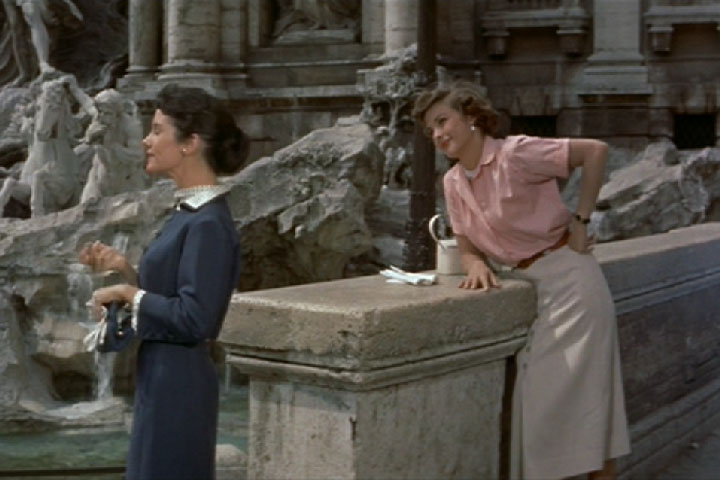 6. Maria and Anita at the fountain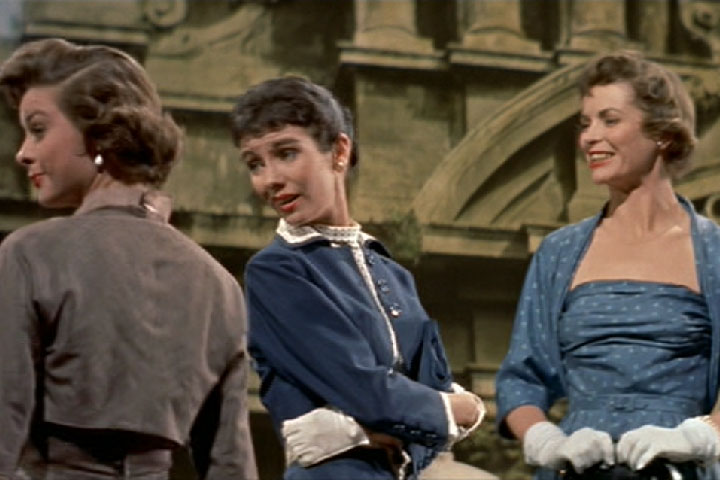 7. The three girls, Anita, Maria, and Frances
The three girls in this scene may be posed similar to the reverse of this ancient Roman coin: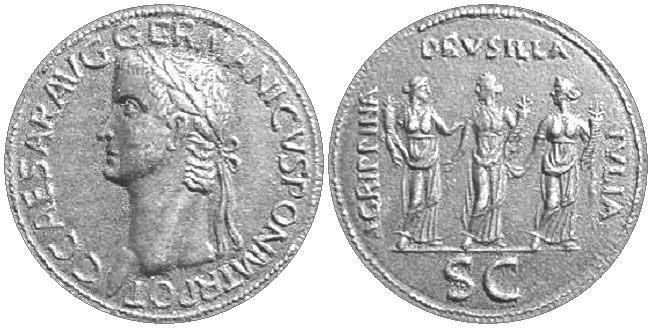 8. Caligula Three Sisters coin copy
This is a copy of a Roman coin of Caligula based on
Roman Imperial Coins
(RIC) Caligula 33.
The sisters of Caligula are standing and bearing the attributes of various goddesses.
Due to the notoriety of the emperor and the design, this coin has been copied for centuries.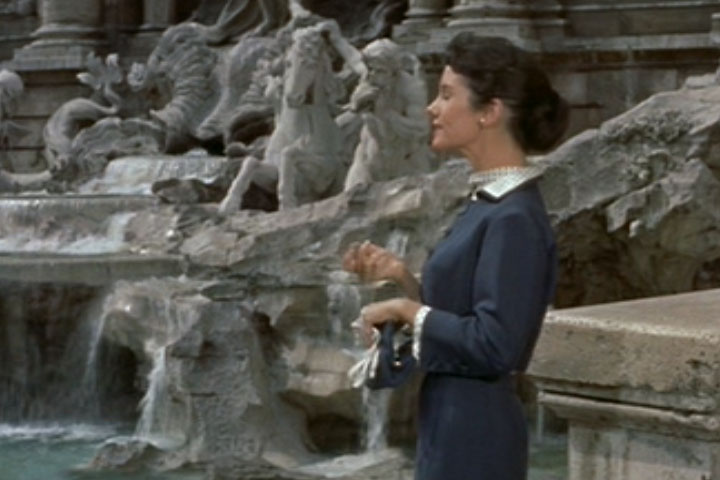 9. Maggie gets ready to throw a "penny" into the fountain
The coin appears to be light colored, silver or aluminum, a different color and larger than a US cent.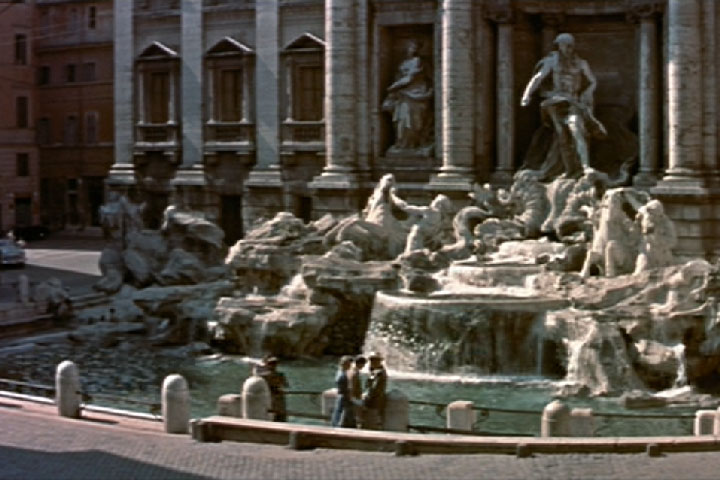 10. The film ends with all three girls meeting their lovers at the fountain