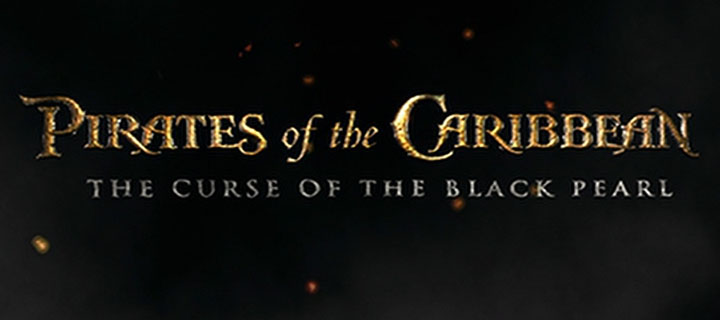 1. Title
The film begins with a burning shipwreck.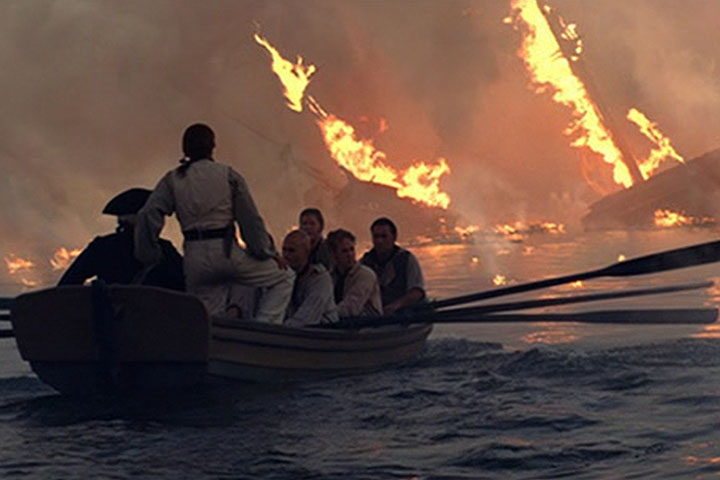 2. Burning wrecks
Eliabeth, the governor's daughter, takes a pendant from a young man rescued from the water.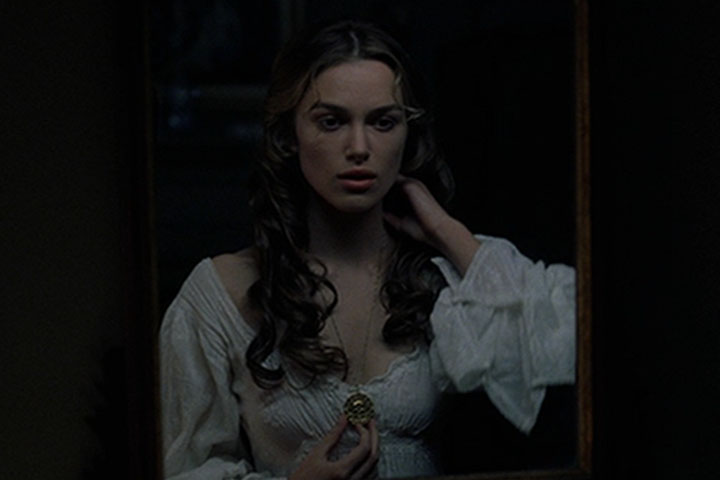 3. Elizabeth wears pendant
The pendant is later sometimes referred to as an "Aztec coin".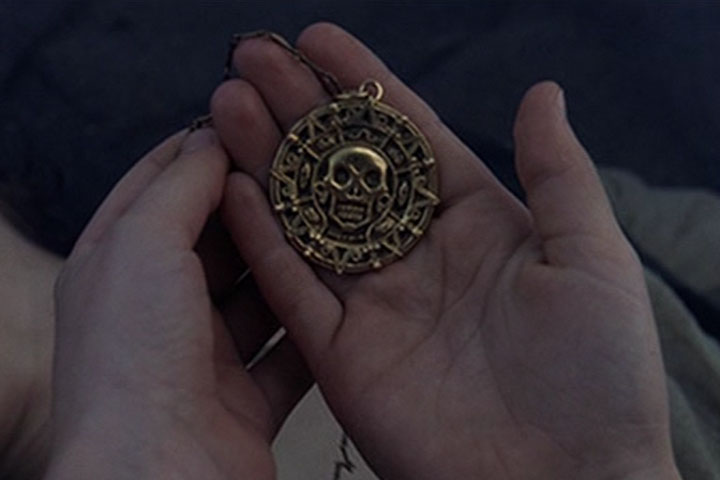 4. Pendant obverse
The obverse design includes a skull and modified astrological symbols.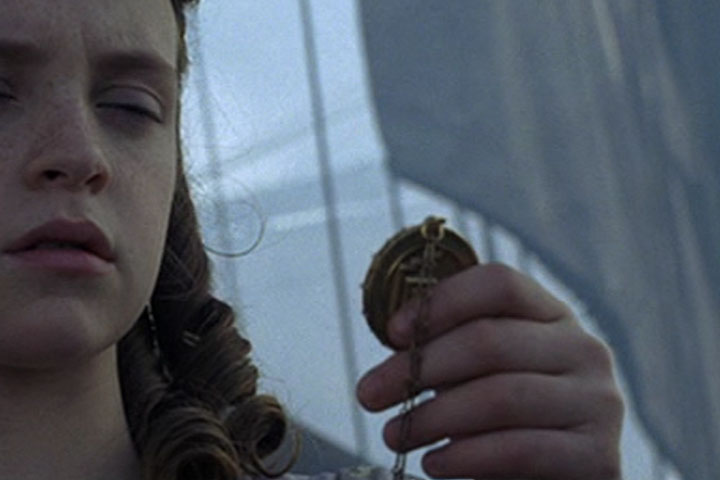 5. Pendant reverse
The reverse design is simpler.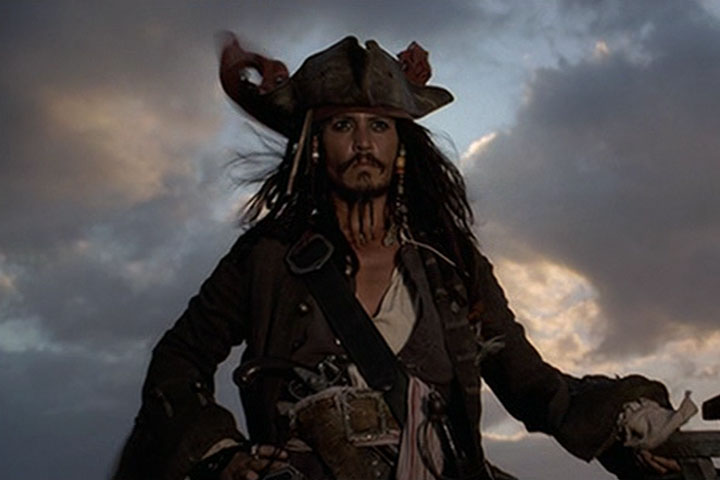 6. Captain Jack Sparrow appears
He wears a headdress which includes some attached coins.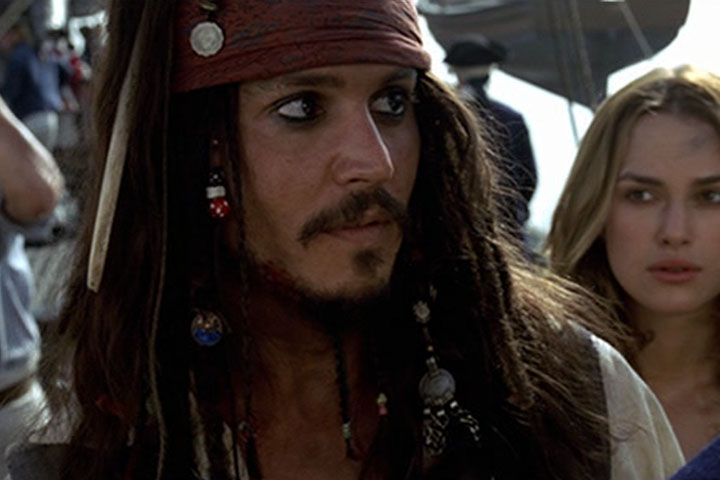 7. Jack wearing head gear with assorted coins
The coin on the left is a modern Burma pya coin.
The coin on the right is a Panama balboa coin.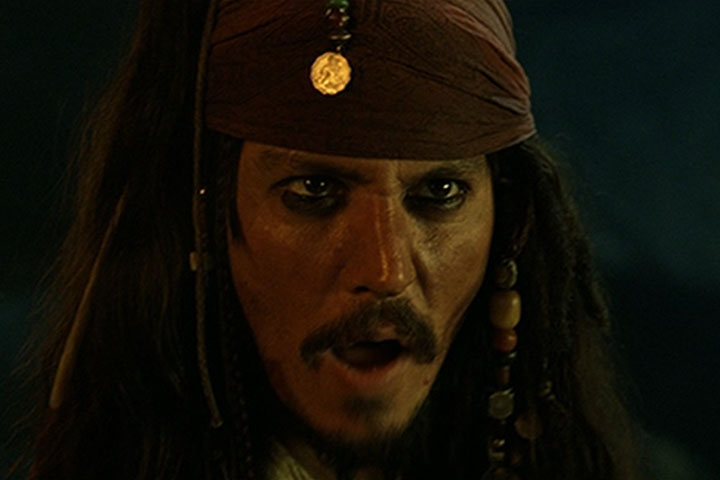 8. A clearer picture of the Burma pya coin
The coin is a Burma 5 pyas coin made in the 1950's.

A Burma 5 pyas coin dated 1956: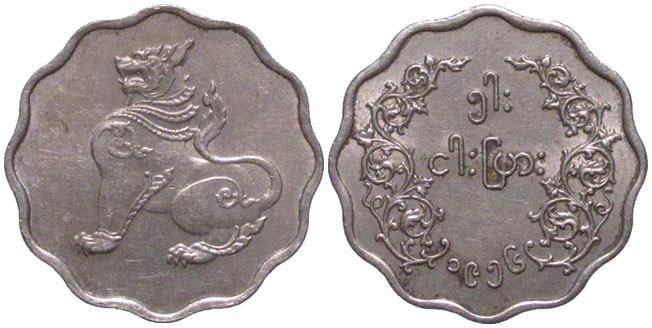 9. Burma 5 pyas 1956
Obverse: Burmese lion facing left
Reverse: 5 pyas 1956 in Burmese script
Copper-nickel, 20mm, 3.25gm, scalloped edge

Jack arrives and throws down three British shillings to dock his small boat.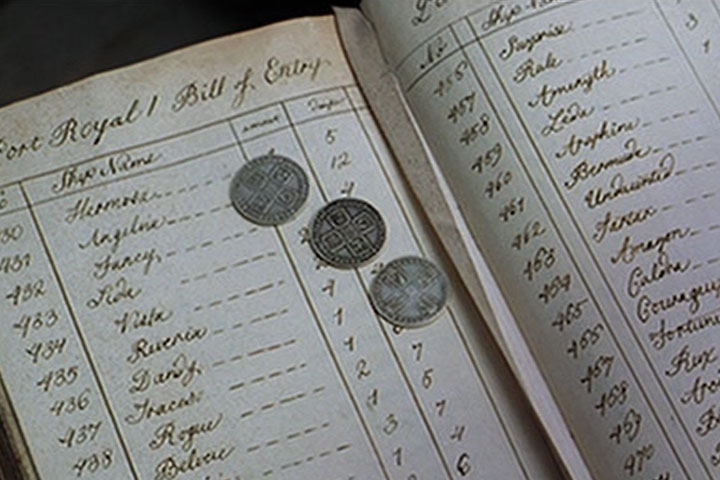 10. Three British shillings on account book
The coins are prop coins with a shilling reverse design used off and on from 1707 to 1763
(Queen Anne to George III).
Will Turner appears, he is a blacksmith and Elizabeth's lover.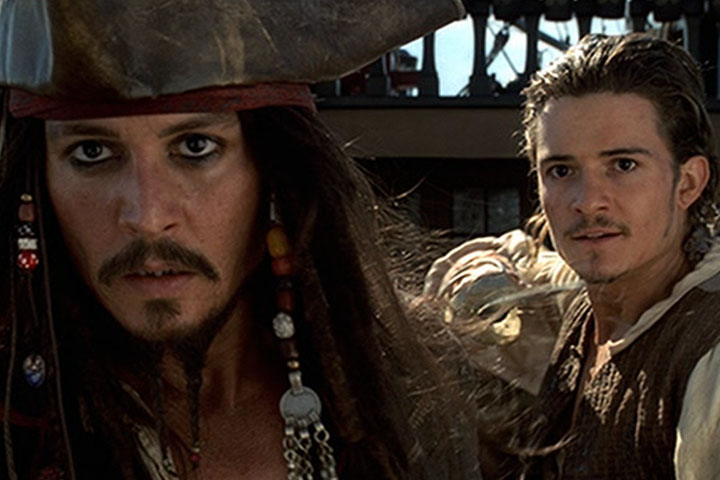 11. Jack and Will
Jack wants to get his ship back; it was taken by another pirate, Barbossa.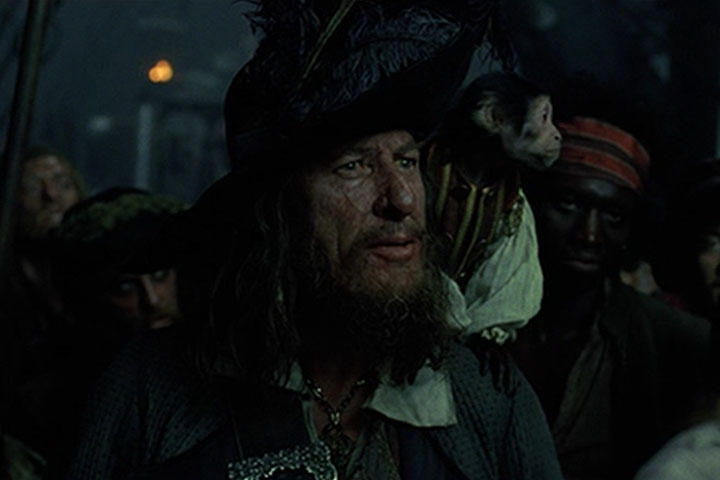 12. Captain Barbossa
Barbossa and his crew are "undead", existing under a curse brought about by a chest of
"Aztec treasure" which they stole several years earlier.
The men and a monkey cannot be killed and cannot enjoy life.
The crew needs to perform a ritual to remove the curse.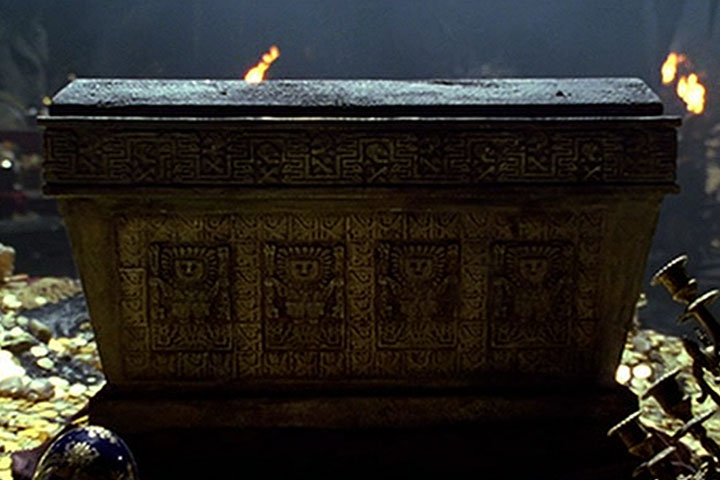 13. Aztec treasure chest
The chest has ancient Aztec or Mexican Indian symbols.

14. Treasure coins
The coins appear to be standard prop gold doubloons.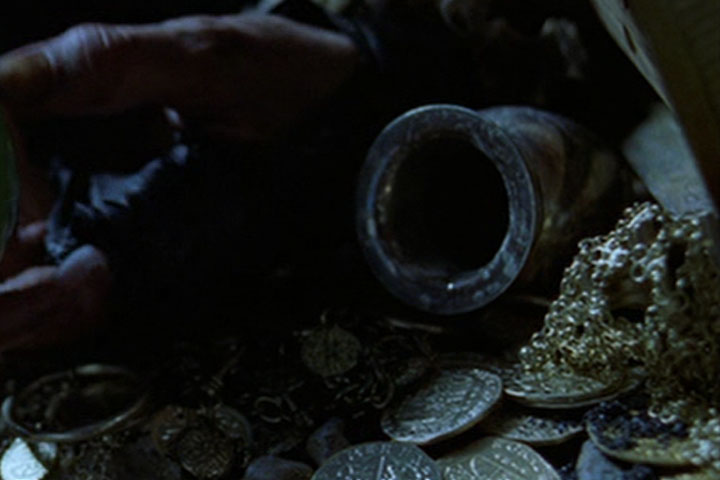 15. Treasure coins closer view
Things are resolved, the curse is lifted, Will and Elizabeth join together, and Jack gets his ship back.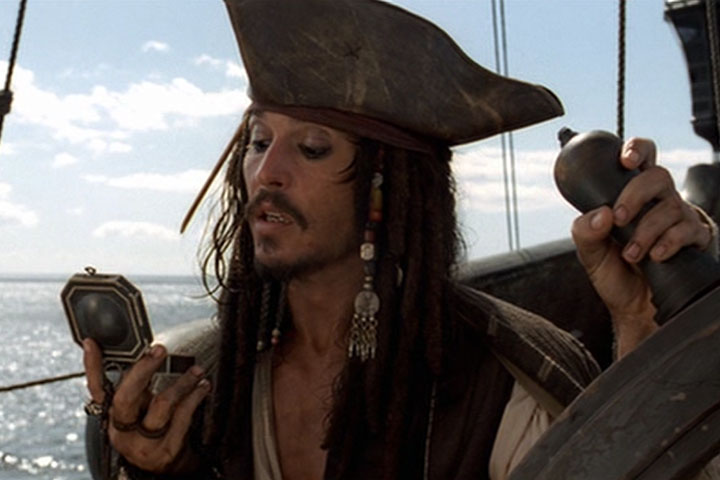 16. Jack sailing with a compass
Or is he really a modern Pirate?

Cast:
Johnny Depp as Jack Sparrow
Keira Knightley as Elizabeth Swann
Geoffrey Rush as Barbossa
Orlando Bloom as Will Turner
Director: Gore Verbinski
Writers: Ted Elliott, Terry Rossio, Stuart Beattie, Jay Wolpert