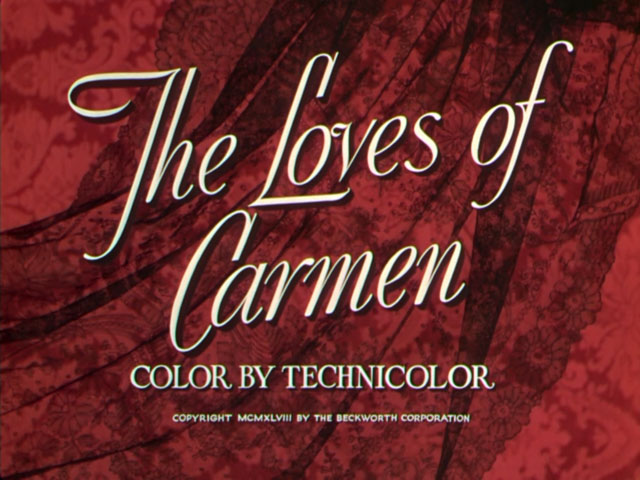 1. Title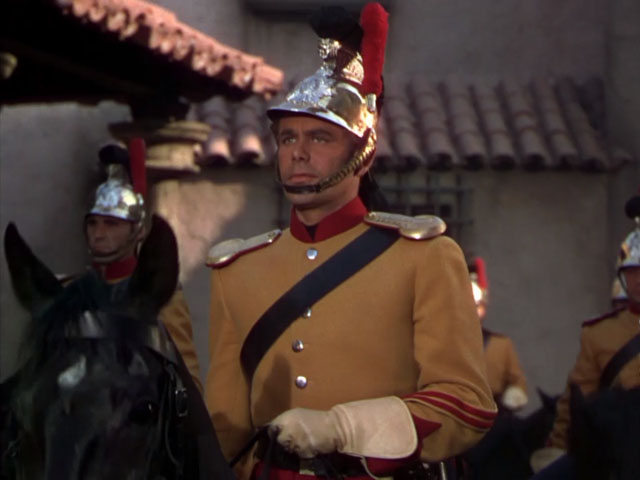 2. Soldier Don Jose riding into town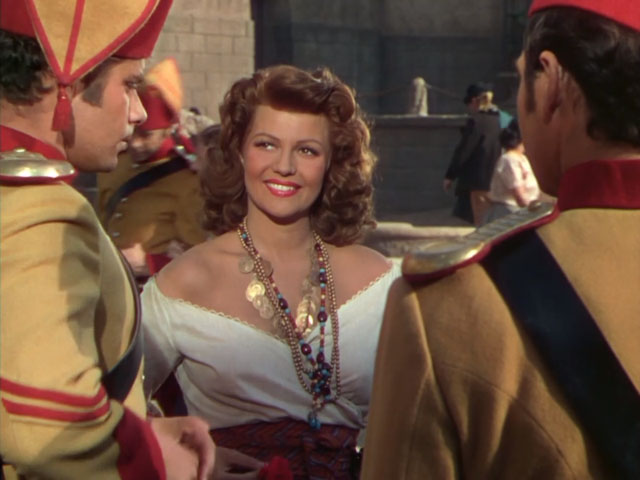 3. Carmen meets Don Jose
She is wearing a necklace of gold coins, if they were real gold the necklace would weigh a lot.
Spanish gold eight escudo coins or "doubloons" were still being used in Spain then.

A Spanish doubloon: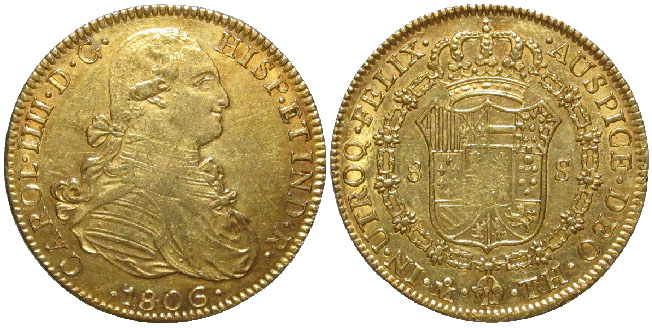 4. Spain gold eight escudos "doubloon" 1806 - Mexico Mint
For more information on these items, please visit:
Pirate Coins
Carmen lives with an older Gypsy woman who runs a restaurant.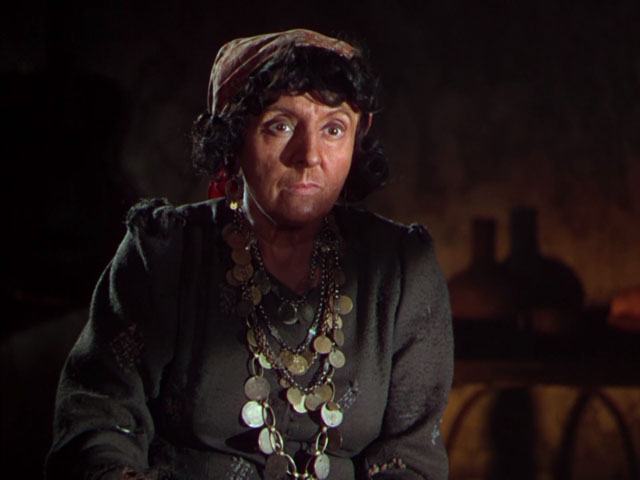 5. Gypsy woman wears lots of coins
Don Jose accidently kills his commanding officer and he and Carmen flee to the mountains.
They join an outlaw band and begin robbing stagecoaches and travellers.
Garcia, an old boyfriend of Carmen shows up.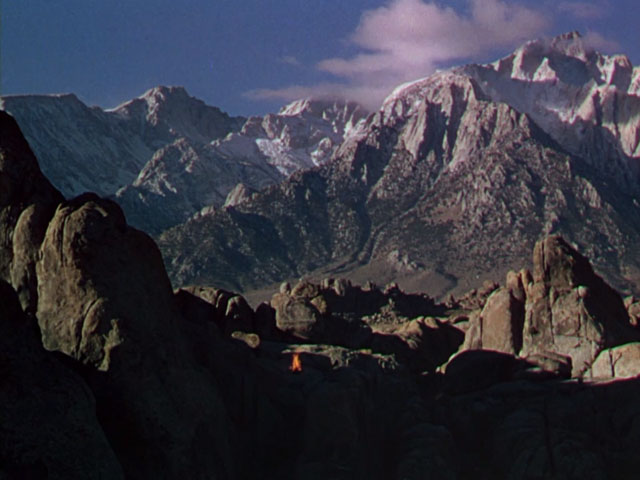 6. Garcia renews his acquaintence with Carmen
He wears gold coin earrings, if real they would also be heavy.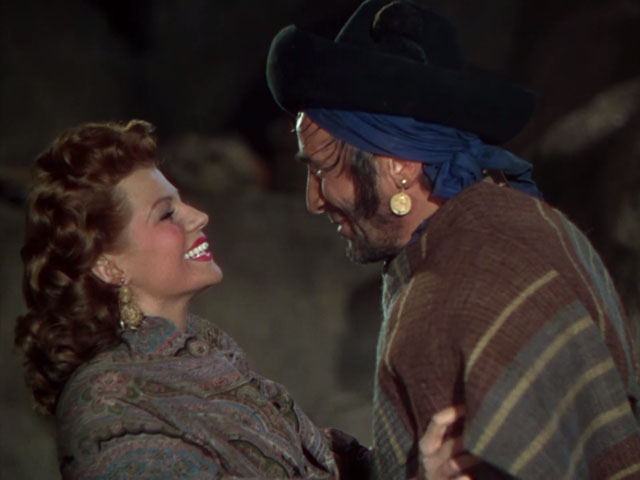 7. The rugged terrain where the outlaws live
These scenes were filmed in California's Eastern Sierra mountains.
The peak in the background right is Mt. Williamson, California's second highest mountain.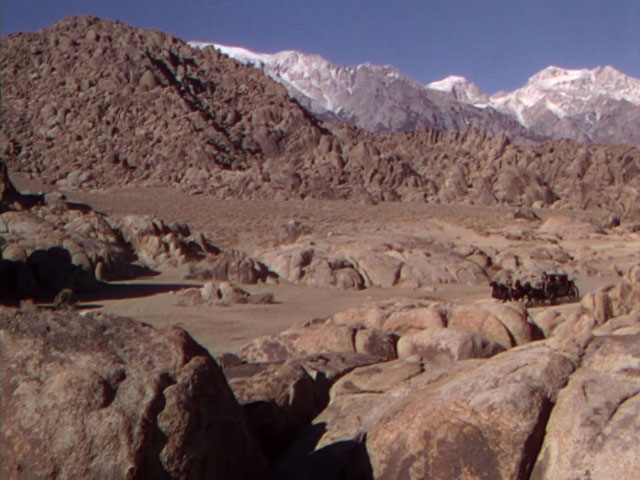 8. Don Jose and Carmen are constantly arguing about her boyfriends
She is wearing the money here.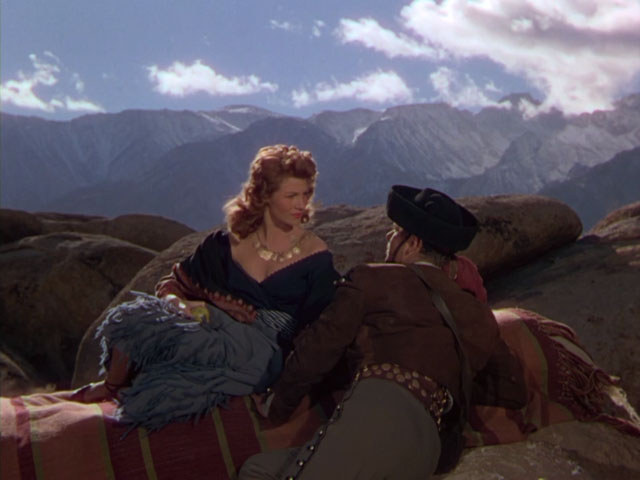 9. Don Jose wears an ornate money belt
Carmen meets a bullfighter and starts an affair with him.
Don Jose stabs her and is then shot by a soldier.
They die in each other's arms.