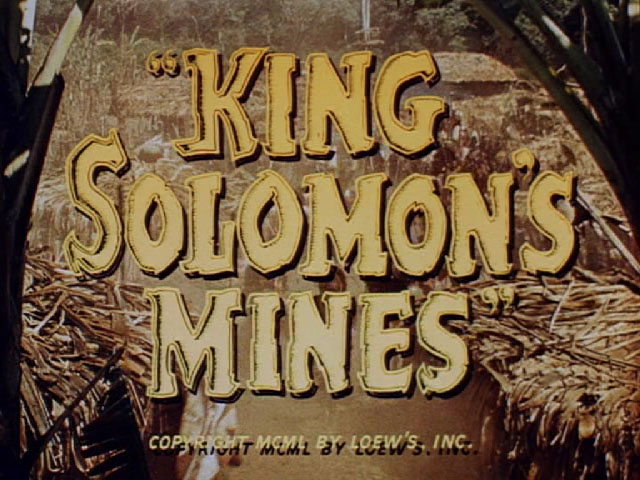 1. Title
Allan Quatermain, a professional hunter, takes two clients, Elizabeth Curtis and her brother,
to search for Elizabeth's husband who is missing in Africa.
The husband went looking for a legendary treasure.
Early in the film, Allan's African assistant is killed by an elephant.
Allan removes a decoration from the man's neck to give to his wife.
The decoration appears to be two silver dollar sized coins joined by beads.
The coins have been identified as Ethiopian birrs or talaris (silver dollars).
Elizabeth and her brother appear and the three head into the African jungle
looking for the husband and the famous mines.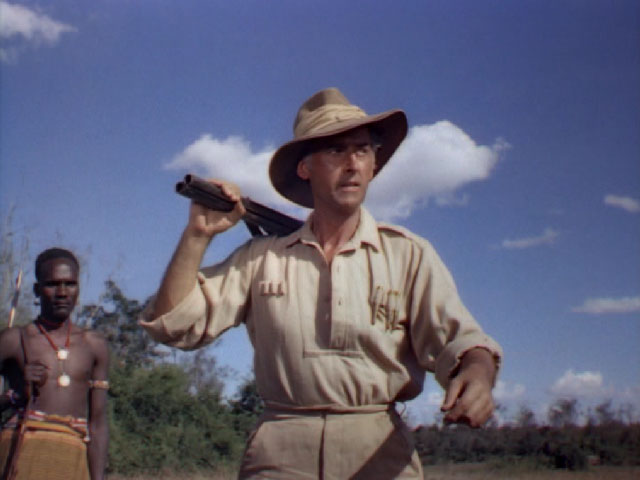 2. Two hunters in Africa, man in back is wearing coin necklace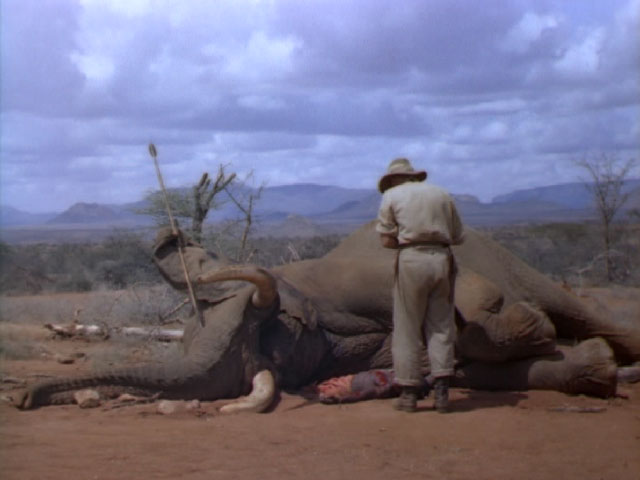 3. Elephant shot, rolls onto native hunter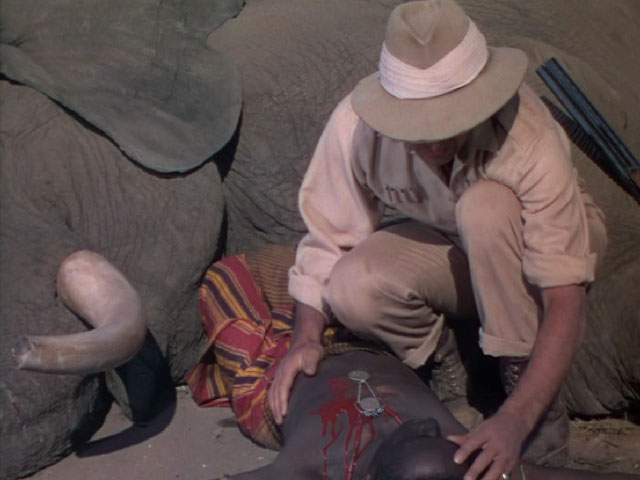 4. Allan comforting fallen man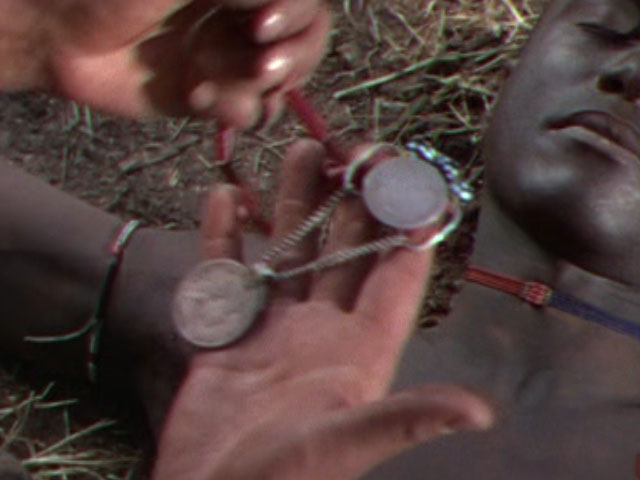 5. Allan holding the two coins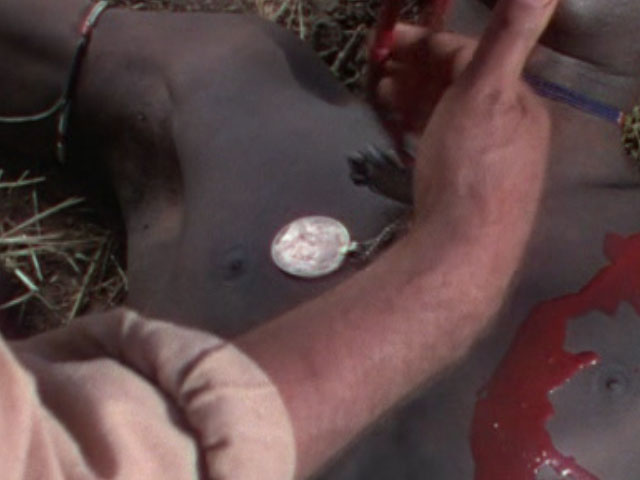 6. Another view of one of the coins
The coins appear to be Ethiopian birrs or talaris (silver dollars).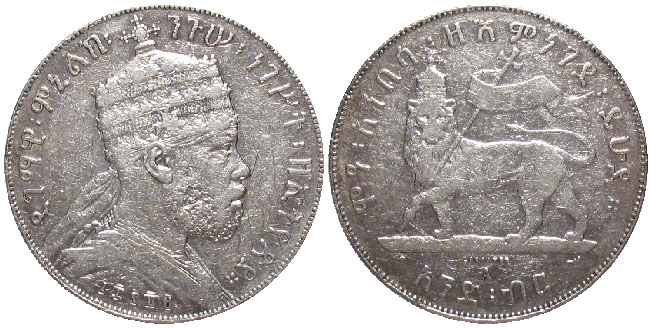 7. Ethiopian birr or talari of King Menelik II
The date on the coin is the Ethiopian Era year 1889 (AD 1897).
They are the size of a US silver dollar (38mm) and were made from AD 1894 to 1904.

Elizabeth meets Allan and asks him to find her husband.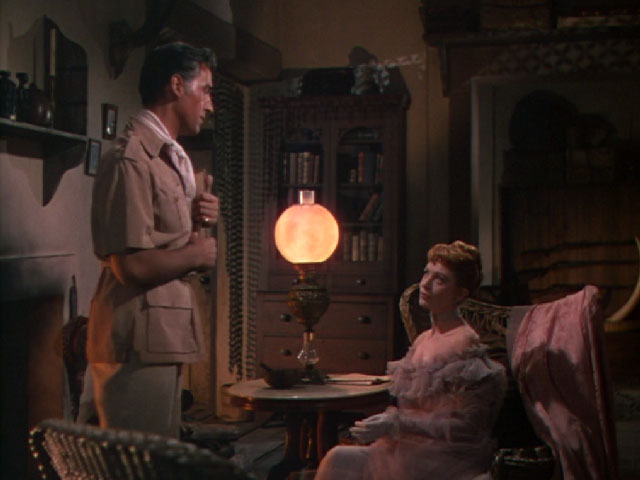 8. Allan and Elizabeth in his office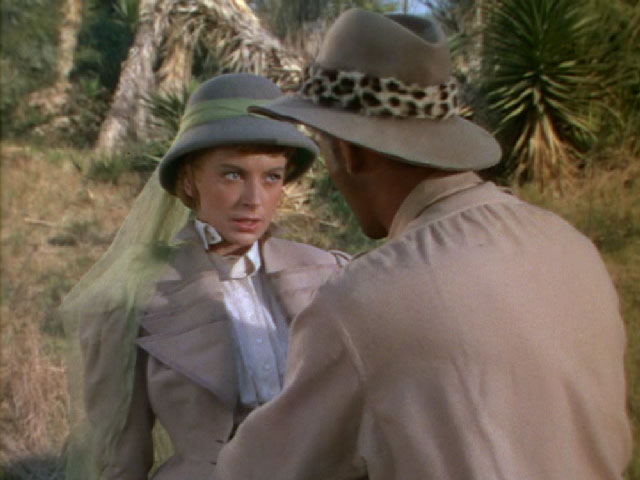 9. Elizabeth and Allan in the jungle