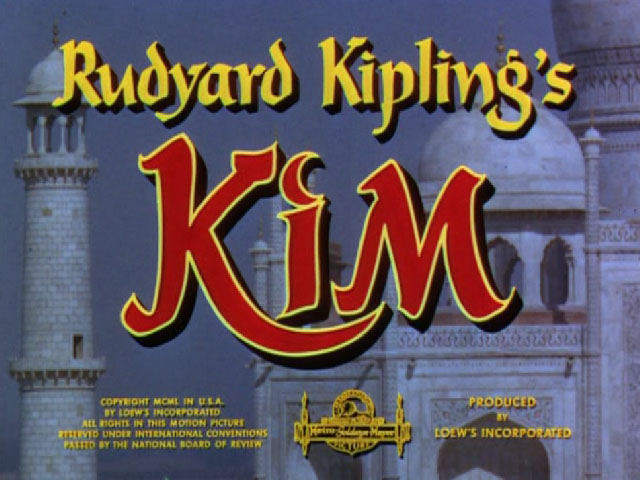 1. Title
Kim is a young British boy living in late 1800's British India.
He has a friend "Red Beard".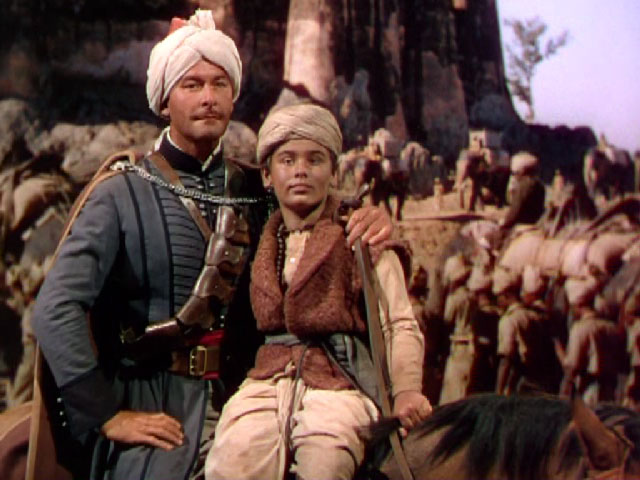 2. Red Beard and Kim on horseback
A local leader brings a chest with some silver coins to pay associates.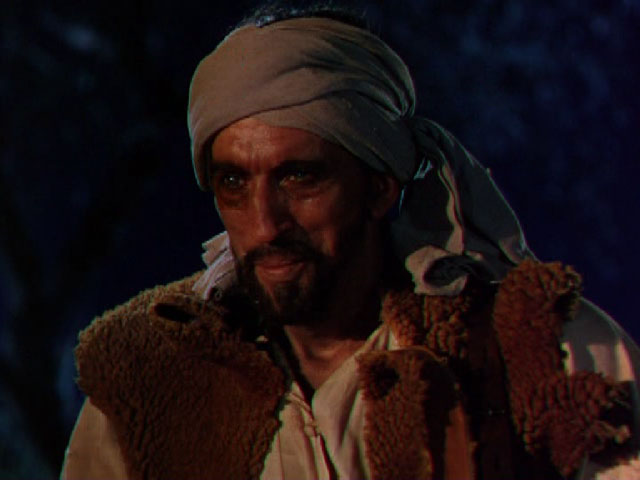 3. Hassan Bey has a money chest
No, it is not him.
4. Hassan Bey brings the chest to pay a spy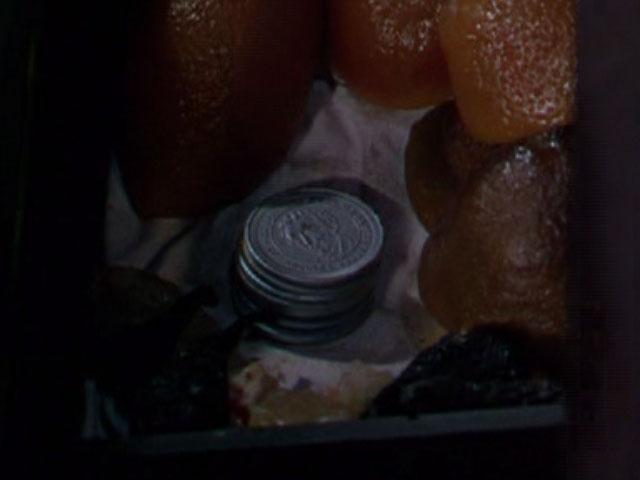 5. The chest contains something else besides fruit
The coins are supposed to be British India rupees.
The prop coins appear to be the size of US silver dollars.

6. President James Monroe Token - Los Angeles Rubber Stamp Company
Aluminum, 35mm, 3.87gm
Obverse:
President James Monroe facing half left
COMPLIMENTS OF / LOS ANGELES RUBBER STAMP CO.

Reverse:
Los Angeles city emblem with flag, bear, eagle, castle, lion
MONROE DOCTRONE (sic) CENTENNIAL 1923
STADIUM, LOS ANGELES. CALIF.
CITY OF LOS ANGELES / FOUNDED 1781

This token was supposedly made for film studio use or to be handed out at the
Los Angeles Monroe Doctrine Centennial Exposition which was held in 1923.
The token misspells the word "doctrine" with "doctrone".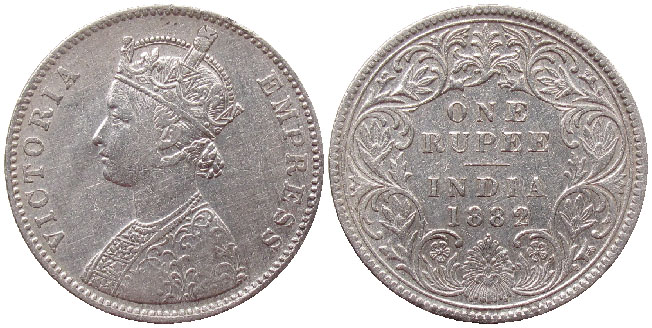 7. A British India rupee, Queen Victoria 1882