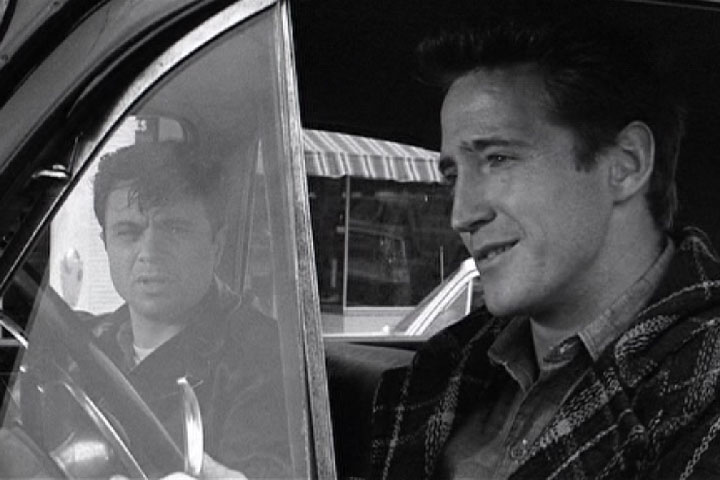 1. The two men in a car plan their crime
A state prison convict tells two convicts that a Kansas farmhouse contains a safe with $10,000 in cash.
The two convicts are paroled and decide to rob the house and kill all of the residents.
Robert Blake and Scott Wilson appear as the convict killers Perry Smith and Dick Hickock.
The two are paroled and go to the farmhouse to rob the safe.
They find that there is no safe.
Perry ends up stealing a teenage girl's silver dollar.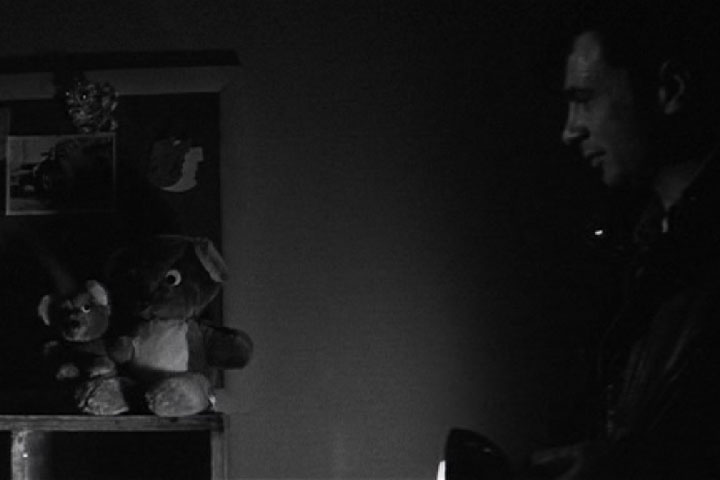 2. Perry searches the girl's room with a flashlight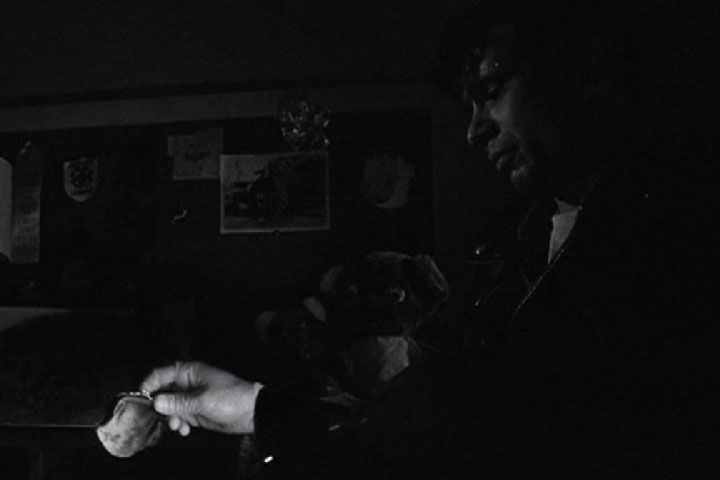 3. Perry finds a small purse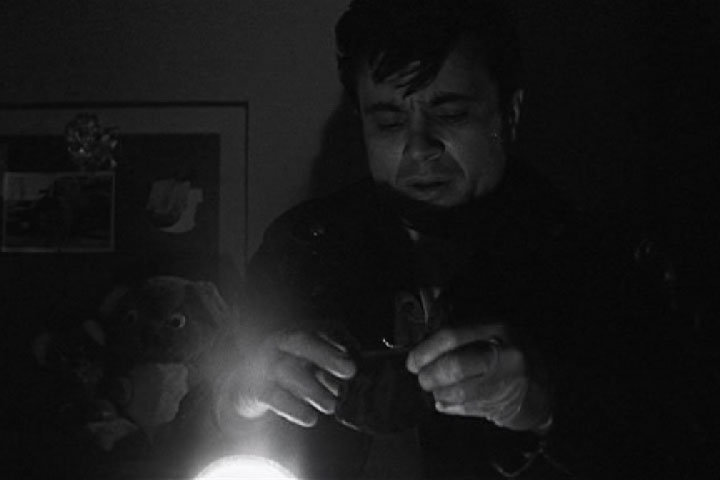 4. Perry opens the purse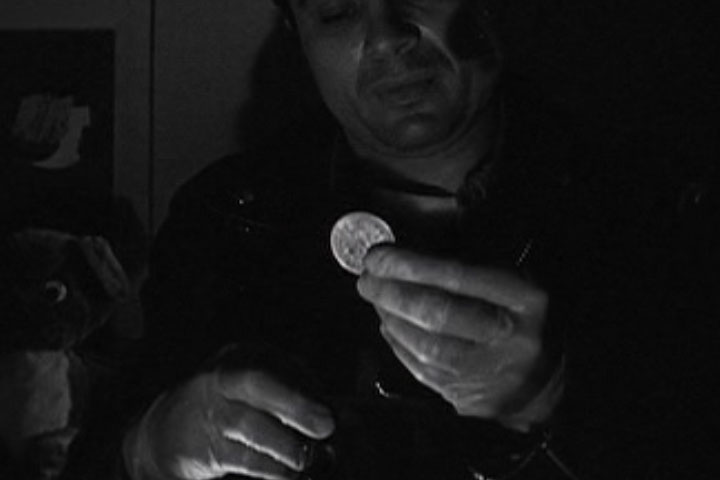 5. Perry finds a silver dollar in the purse, which he takes
The coin appears to be a Morgan type silver dollar.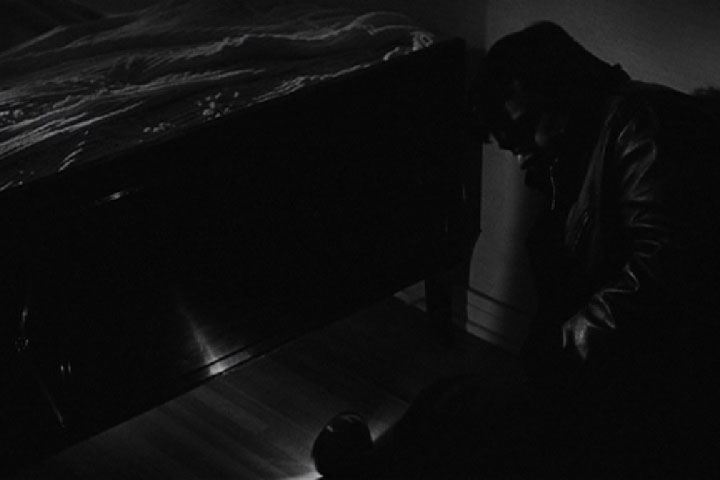 6. Perry drops the coin and it rolls under a dresser