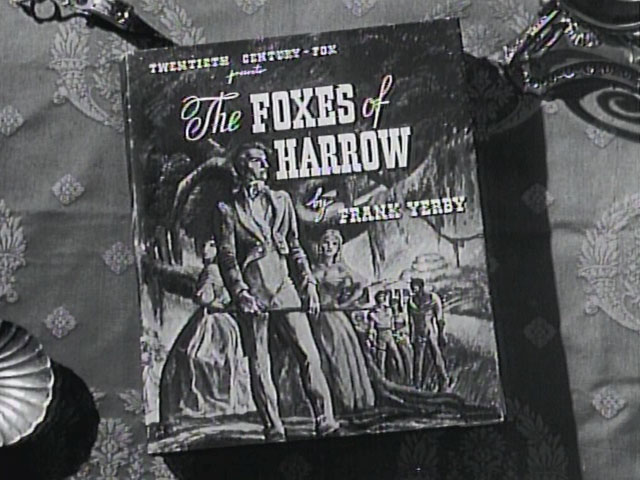 1. Title
Stephen is the illegitimate offspring of a wealthy Irish family.
He is handed over to be adopted by a Sean Fox and his wife.
Sean is to receive "twenty golden sovereigns" per year for this service.
The child's mother gives Mrs. Fox a large pearl in a setting to be given to the son when he is an adult,
along with details of his real ancestry.
In 1827 Stephen arrives in Louisiana almost broke, and is forced to ride on a small boat.
The boat's captain threatens to have his crew kill Stephen unless he hands over money.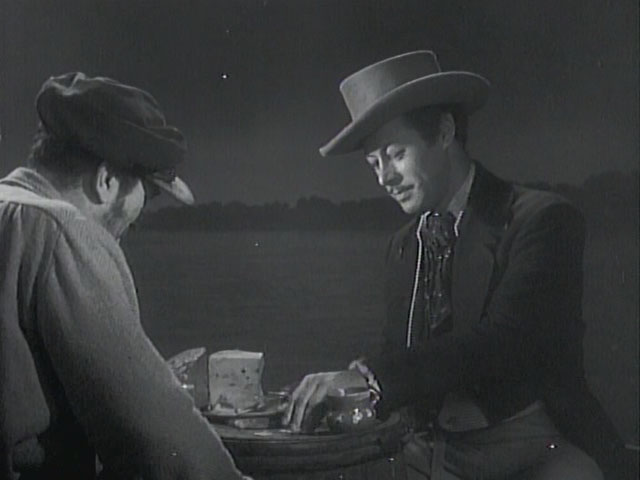 2. Stephen Fox hands over money
Stephen hands over "a twenty dollar gold piece, ten, these two shillings".
The captain tells him to "keep your shillings".
The coin which then appears is apparently the "ten".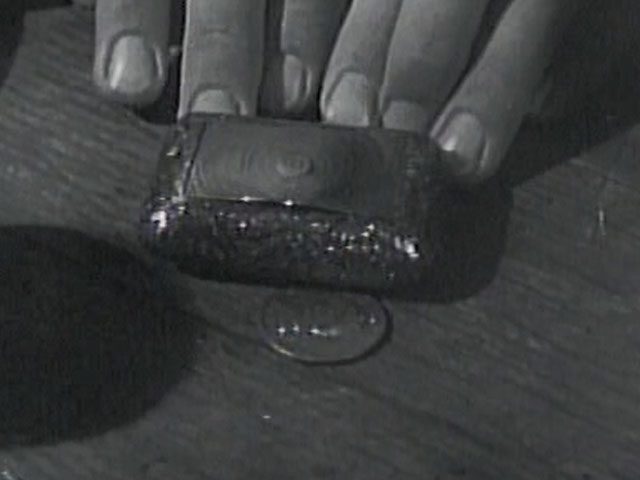 3. Coin closeup
The coin prop appears to be a worn British penny or a copy of one.
Stephen settles near New Orleans, pawns the pearl, and attends uninvited a masked ball.
There he meets Odalie D'Arceneaux, the daughter of a wealthy local family.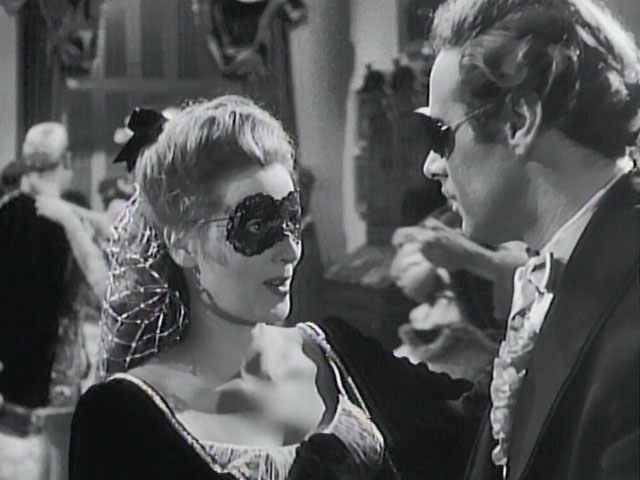 4. Stephen meets Odalie
Stephen enters a Twenty-One (Blackjack) card game and soon he and a drunken plantation owner
are the only ones left in the game.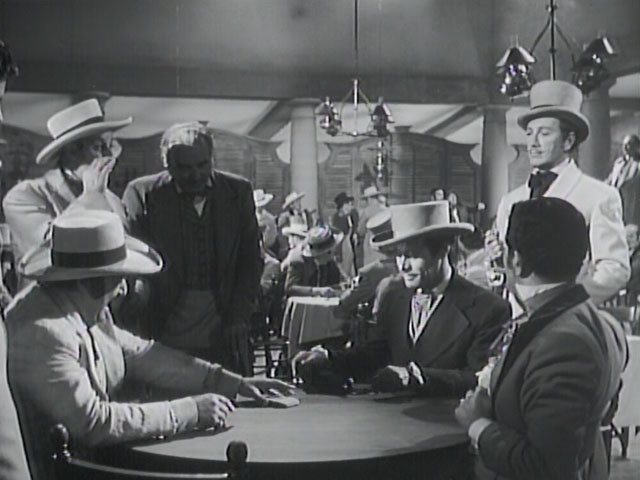 5. Stephen gambles for high stakes
Soon Stephen has a pile of money, first in the shape of silver dollars, and later in paper.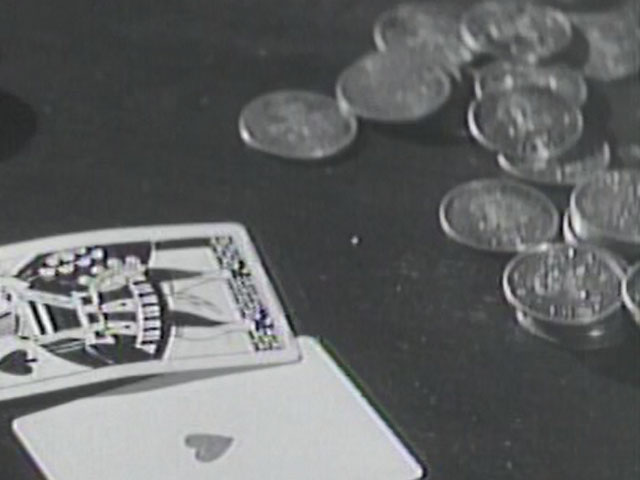 6. Cards and coins
Some silver-dollar sized prop coins or tokens are shown, along with a winning
Twenty-One (Blackjack) hand.
The plantation owner finally wagers and loses his plantation, then accuses Stephen of cheating,
resulting in a duel in which Stephen kills the owner.
Some time later, Stephen names his plantation "Harrow" and builds a mansion.
He then marries Odalie.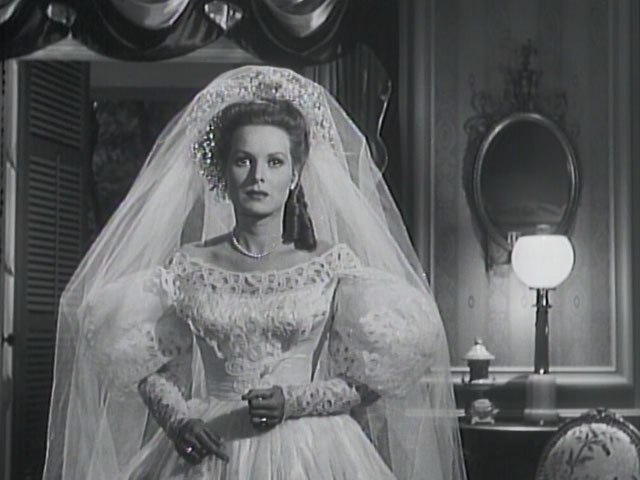 7. Odalie marries Stephen
Stephen gets drunk on the wedding night and Odalie refuses to see him.
He breaks down her bedroom door and assaults her, resulting in a pregnancy.
The plantation has many black slaves working there and some of the blacks practice Voodoo.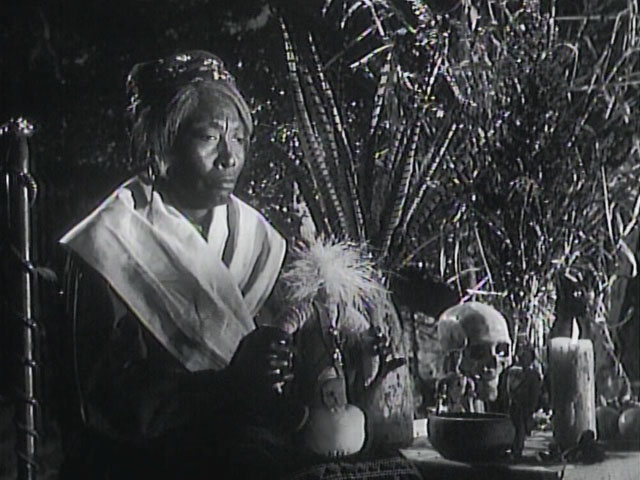 8. Voodoo queen
Stephen finds that Odalie has been consulting a Voodoo master about her pregnancy.
They have a child who is later killed in an accident.
Stephen has taken a mistress, Desiree.
Stephen has invested in the local New Orleans stock market, and there is a panic.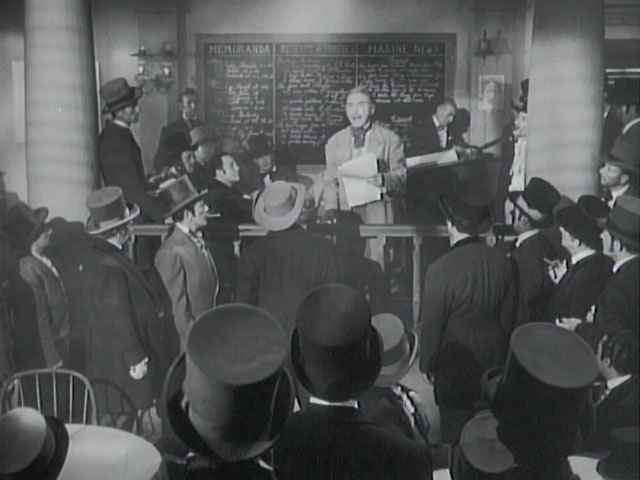 9. Stock market panic
Many investors have lost their money.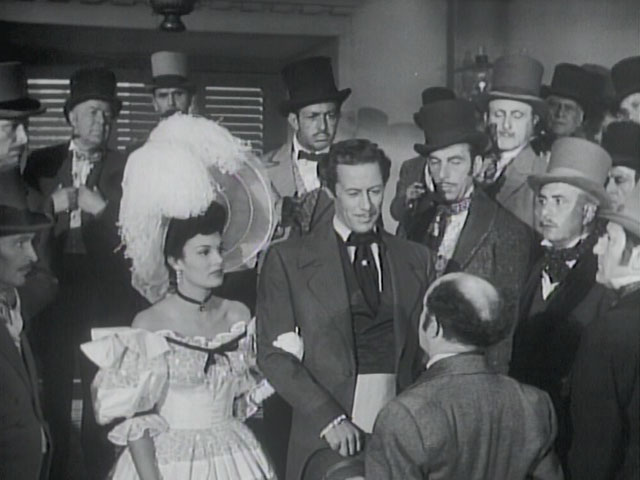 10. Stephen brings a friend (Desiree) to the stock market
Some market members object to Stephen's friend but his money allows her to stay.
When the news of Stephen's financial losses reaches Odalie, she and Desiree join to
save the plantation by selling furnishings and objects of art.
Odalie and Stephen have treated their black workers well and are able to get the blacks to
harvest the sugar cane.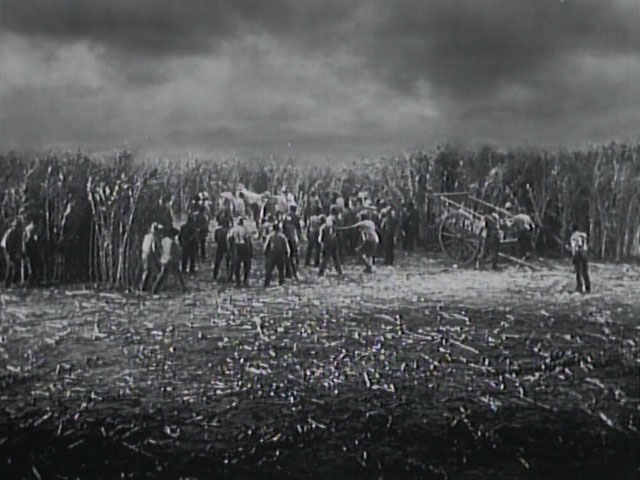 11. Harvesting the sugar cane
With the sale of the sugar, the plantation is saved, and Stephen and Odalie decide to
have a normal marriage.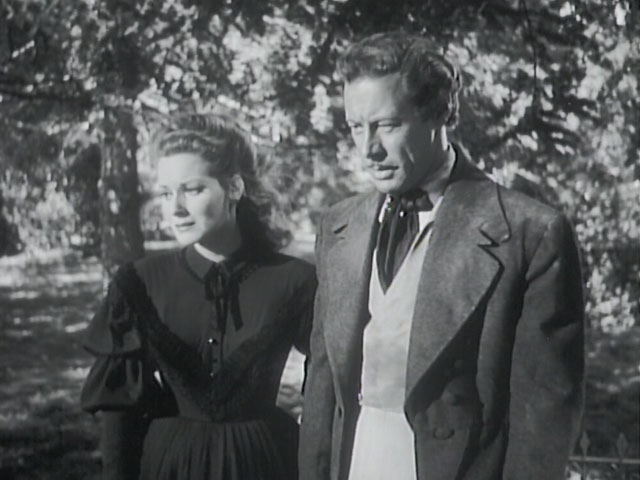 12. Stephen and Odalie begin a new life