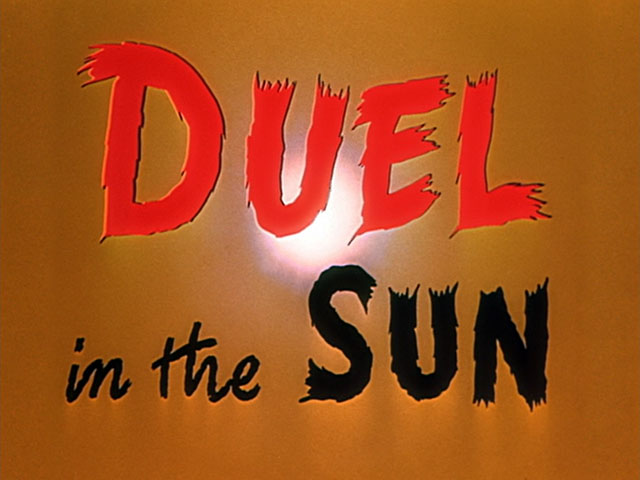 1. Title
The ranch owner has two sons, one good (Joseph Cotton) and one bad (Gregory Peck).
Jennifer Jones plays Pearl, a "bad girl" who wants to be "good".
But being "good" just isn't part of her nature.
Gregory Peck wants to help her exploit her "bad" side.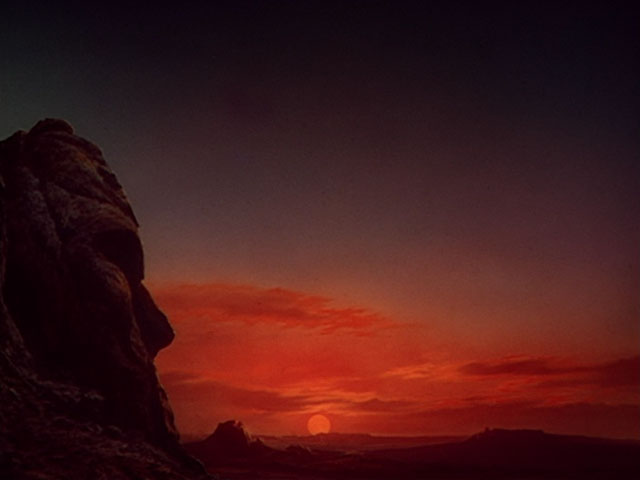 2. Pearl arrives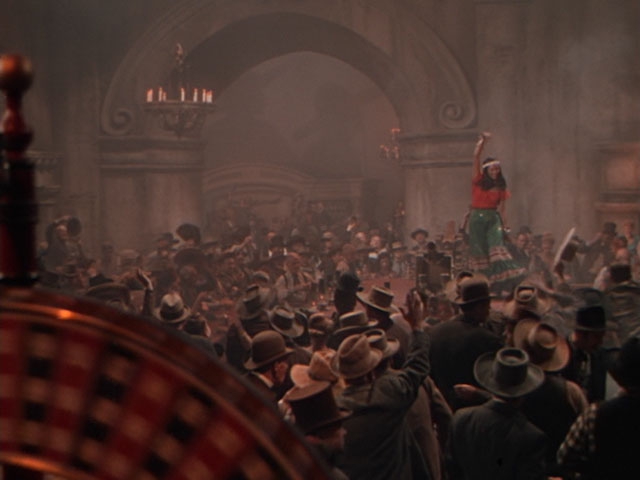 3. Ranch sign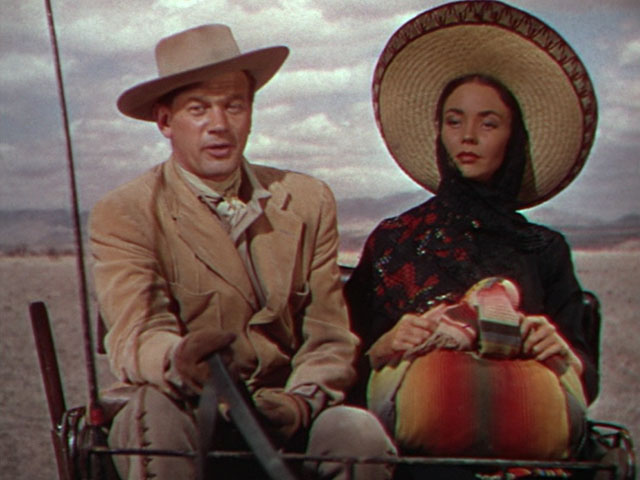 4. Lewton McCanles, the "bad" brother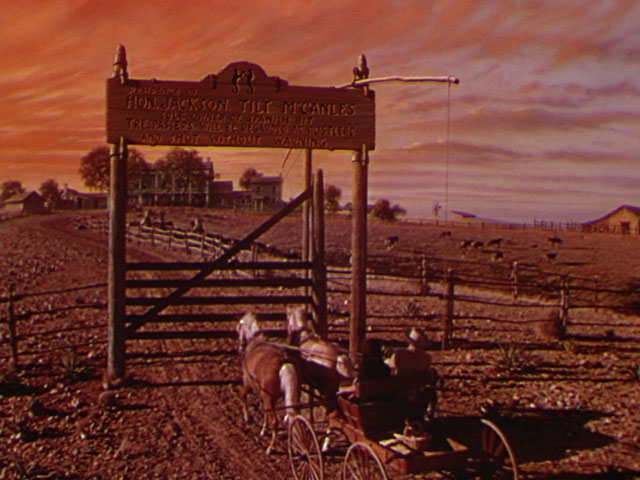 5. Jesse McCanles, the "good" brother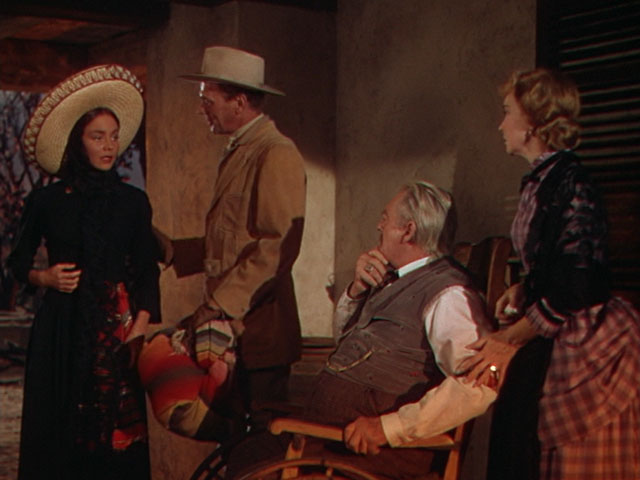 6. The "Sin Killer" prays for Pearl's "purity"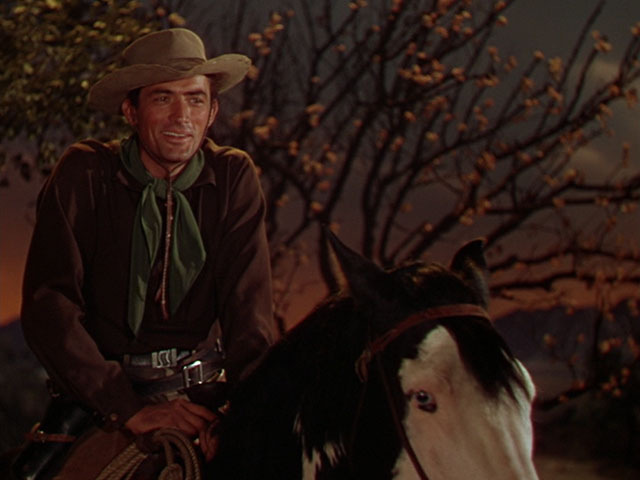 7. The "Sin Killer" gives Jennifer Jones the medal to protect her from "sin"
The medal appears in close-up: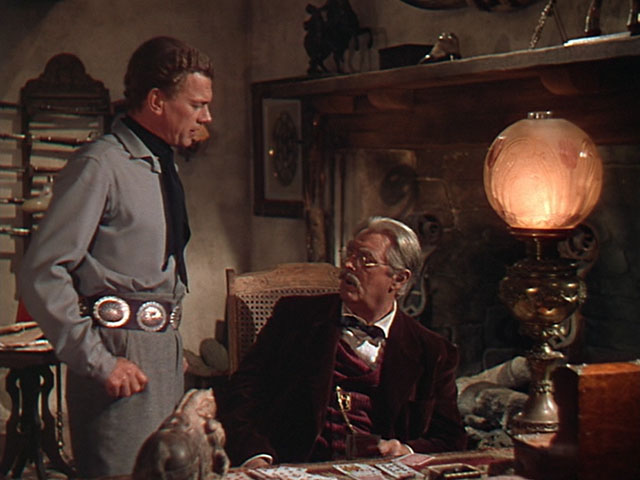 8. The medal side has an Egyptian Pharaoh on it.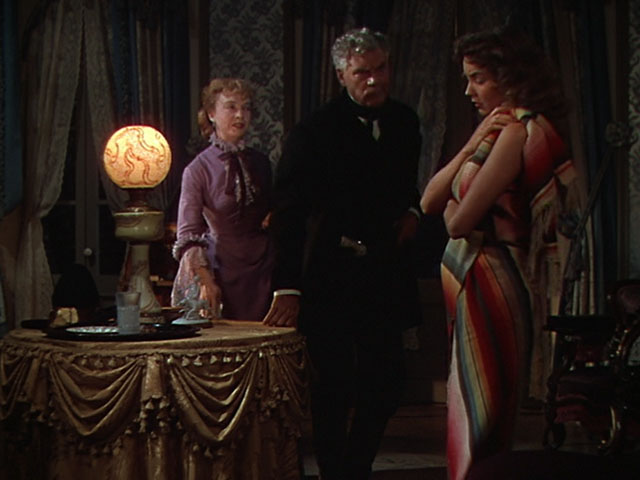 9. The medal side has an Egyptian Sphinx and Pyramids on it.
The medal is an "Egyptian Magic Coin" medallion about the size of a US 50-cent coin.
It looks like it is made of white metal or is silver-plated.
The relief on the medal is very flat and appears to be worn.
An Egyptian Magic Coin:
10. Egyptian Magic Coin
Gold colored bronze, 32mm, 8.35gm
Obverse: Pharaoh seated on throne surrounded by heiroglyphs
Reverse: Sphinx with pyramids and sunburst behind

These items were originally produced in the early 1900's as watch fobs by the Sears company.
Later the medallions were produced separately, possibly in the 1920's as part of the
"Egyptian Revival" fashion after the discovery of King Tut's tomb made news all over the world.
They come in various sizes and with and without loops.

For more information on these items, please visit:
The Mysterious Egyptian Magic Coin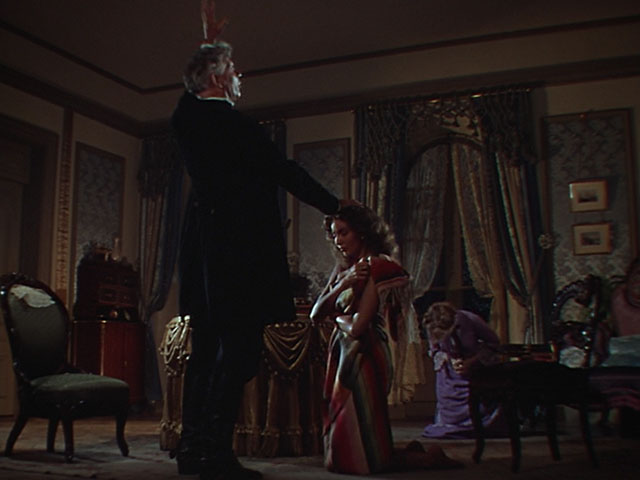 11. Pearl on the floor wearing her medal
She is doing some cleaning when someone enters.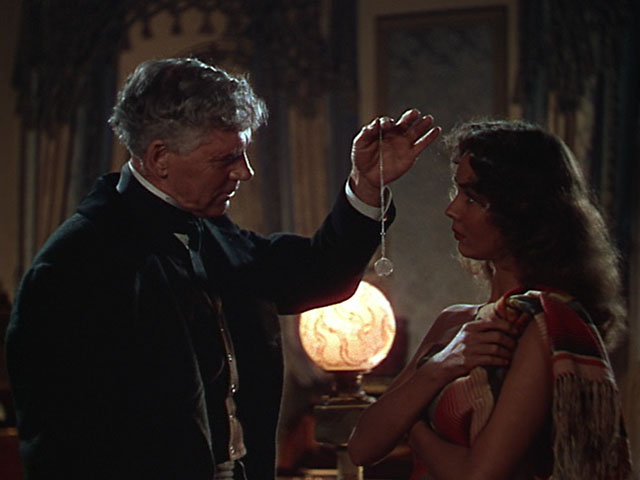 12. Lewton smirks
He shows up with his cigarette, ready for action.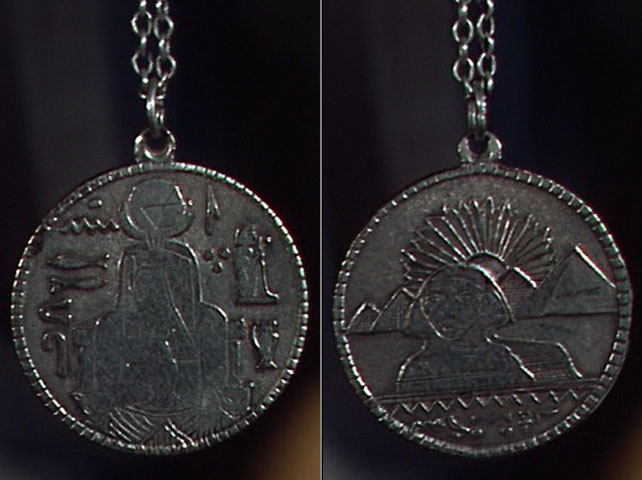 13. Pearl is wearing her medal
Her welcoming smile lets Gregory know it isn't working.
After many events, the pair head out to the desert for a final rendezvous at the "Stone Face".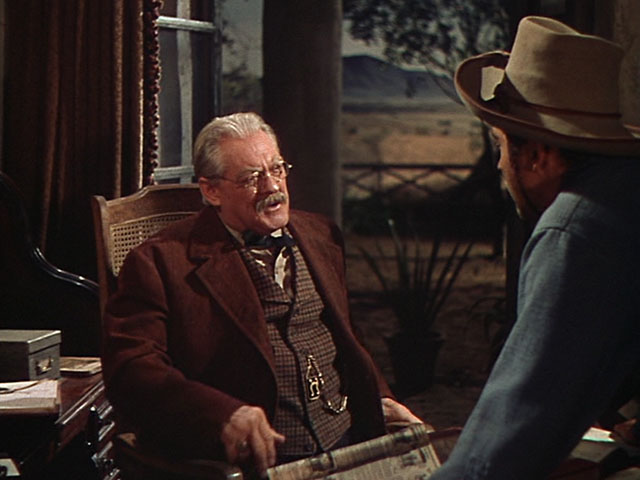 14. The pass an old mission
Actually the Arizona San José Tumacácori Spanish Mission, built in 1691.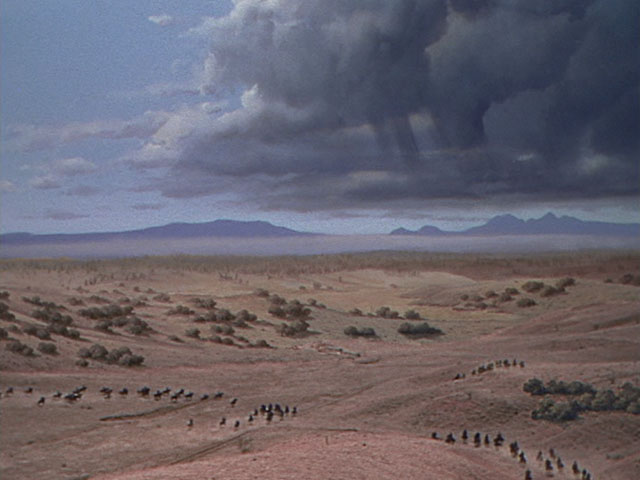 15. The Stone Face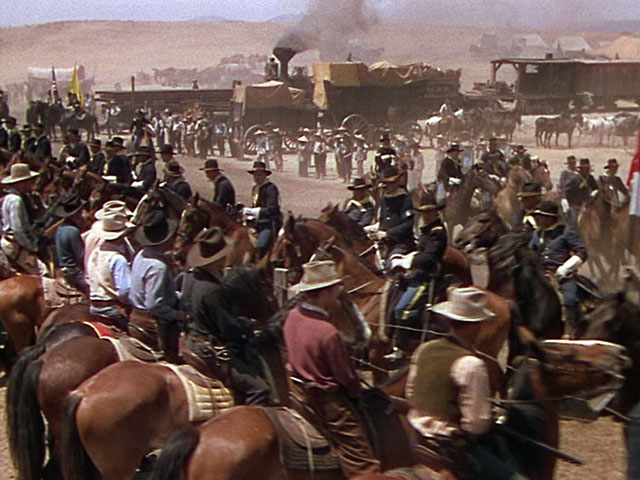 16. Pearl gets her gun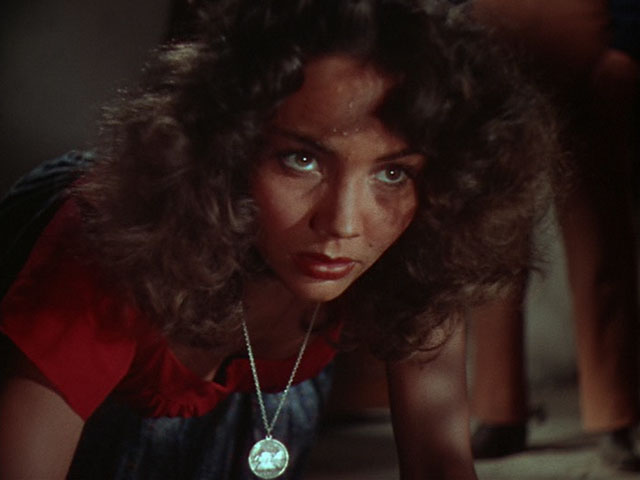 17. Lewton shot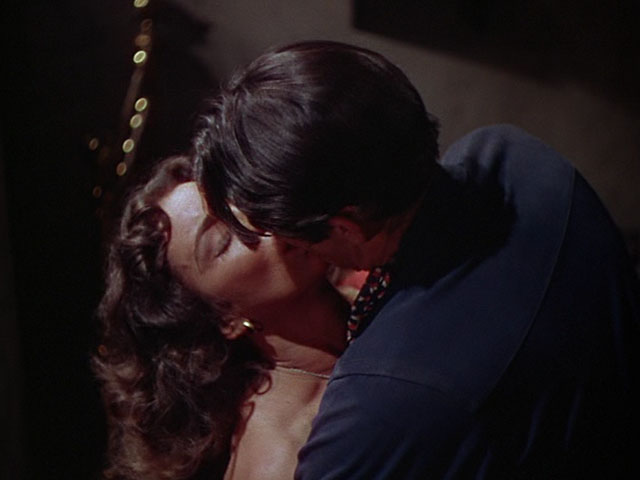 18. Together