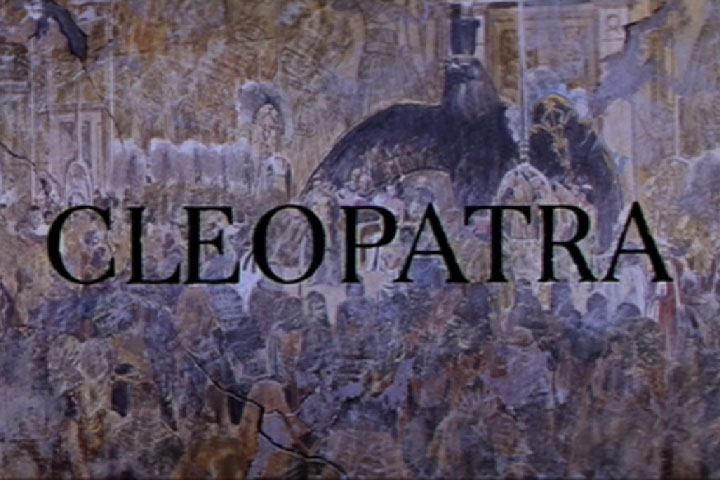 1. Title
Caesar has visited her, they had a child, and he has returned to Rome.
When Mark Anthony visits her, Cleopatra wears a necklace of gold coins commemorating
Caesar in order to taunt him.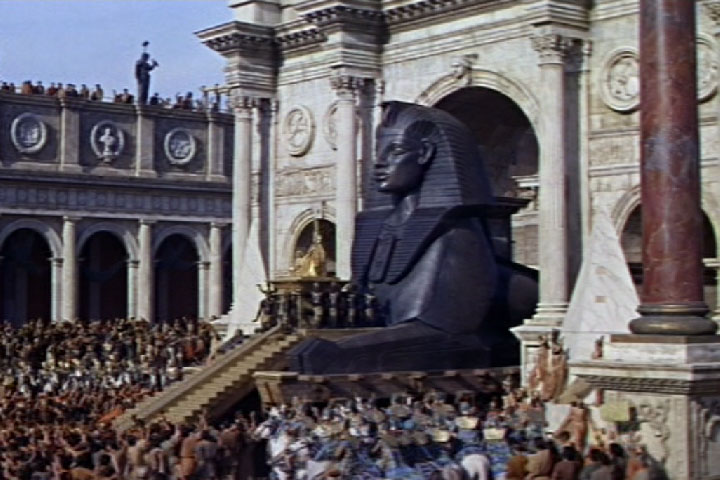 2. Cleopatra makes her entrance into Rome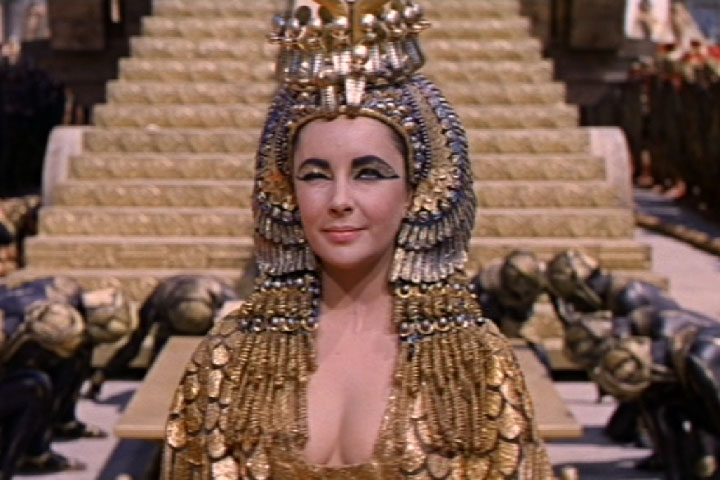 3. Cleopatra greets Caesar
Back in Egypt, Mark Antony visits her.
4. Cleopatra makes another entrance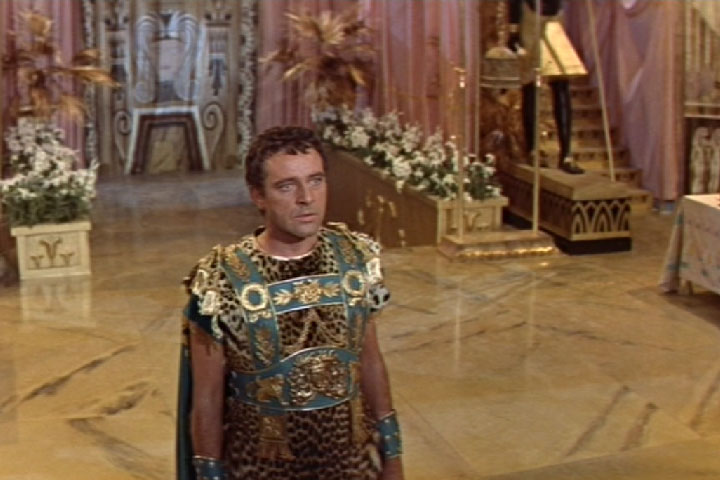 5. Mark Antony is awestruck, likes the girl too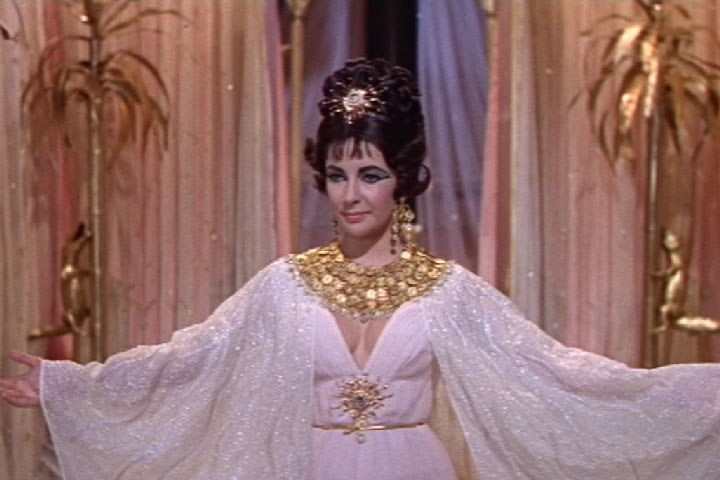 6. Cleopatra comes closer showing off the goods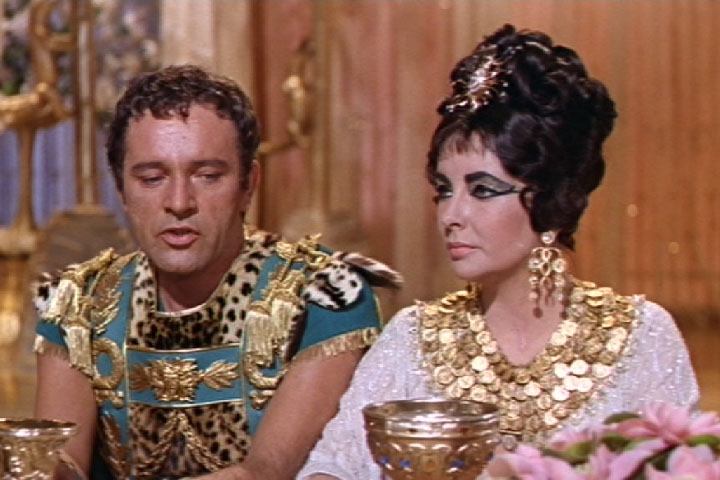 7. Mark and Cleopatra together at dinner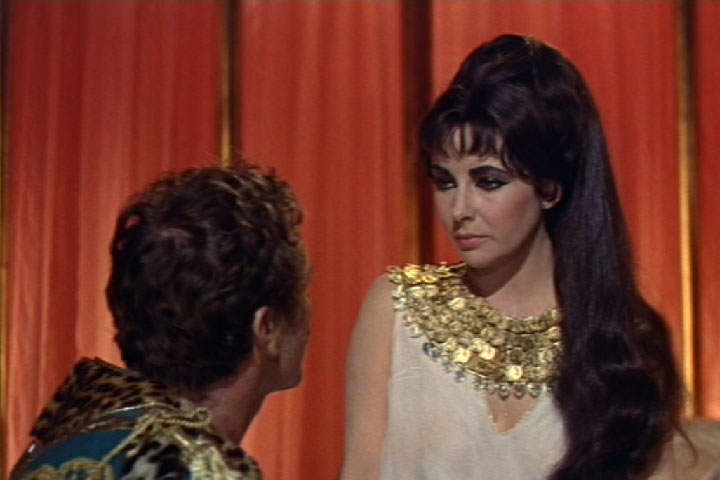 8. In Cleopatra's bedroom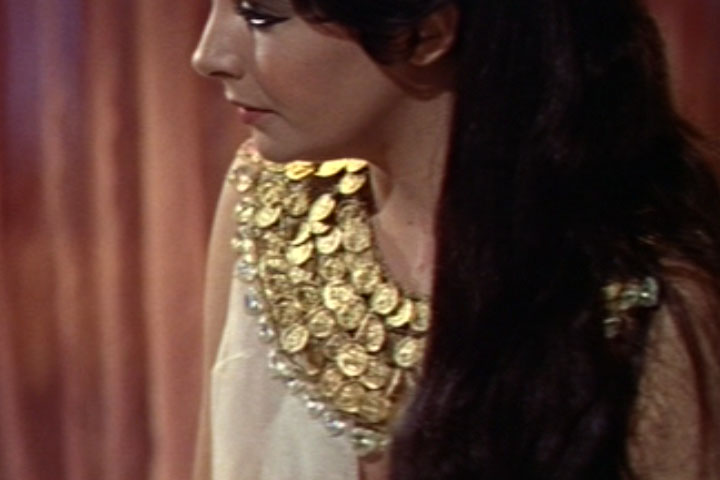 9. A closer look at the goods
The actual Roman gold coin that these prop coins are modeled on is not clear enough to identify.
The main Roman gold coin used at the time was the aureus whose size was around 20mm and
weight was around 7.5 grams.
It would have had a picture of Caesar on one side and a Roman god or event on the other.
It was about the same size and weight as a United States $5 gold coin.